McDonald's hires Robert Gibbs, former Obama press secretary, as communications chief
Slumping fast food giant is seeking a shakeup in communications and marketing team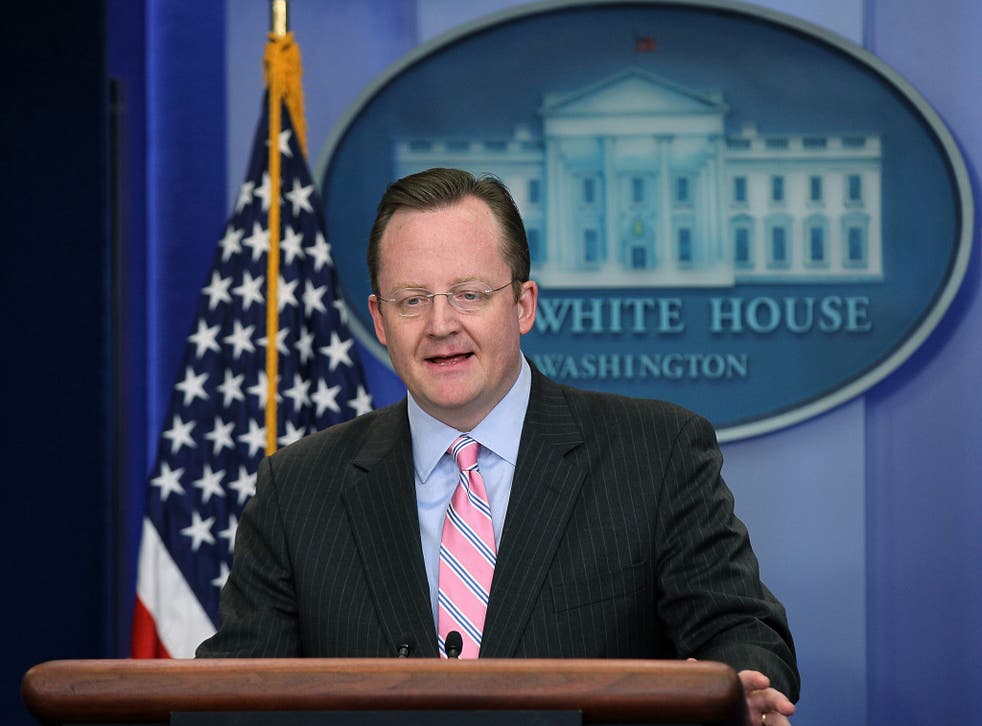 As the press secretary for a presidential administration supporting healthy eating and worker rights, Robert Gibbs at first glance appears to be an odd choice for McDonald's to hire as its new communications chief.
But that's just what the stumbling burger chain has done.
According to the company, Mr Gibbs has been hired to lead McDonald's corporate relations group, which manages internal and external communications, and government and public affairs. McDonald's also hired Silvia Lagnado, who came up with Dove's successful "Campaign for Real Beauty", as chief marketing officer.
These hires come as McDonald's struggles on multiple fronts in a rapidly changing casual-dining landscape.
Newer entrants into the fast-casual genre, like Chipotle, Panera and Shake Shack, have chiselled away at McDonald's dominance, leaving the burger chain grasping at ways to regain its footing.
The labour side has also been pressuring McDonald's to raise wages, staging walkouts and protests aimed at getting $15 per hour for workers, which have been somewhat effective.
The company announced earlier this year that it would increase wages to at least $1 over the local legal minimum wage for about 90,000 workers at restaurants under corporate control, to an average of $9.90 an hour by 1 July, and to more than $10 in 2016.
After serving as White House press secretary, Mr Gibbs was senior campaign advisor for Barack Obama's re-election bid. He has little experience in the food industry, according to the New York Times, though McDonald's appears keen for a shake-up.
"Robert and Silvia are both highly-respected, talented leaders who will bring a wealth of experience and outside perspective to McDonald's as we build a more modern, progressive burger company," said McDonald's CEO Steve Easterbrook.
Follow @PaytonGuion on Twitter.
Register for free to continue reading
Registration is a free and easy way to support our truly independent journalism
By registering, you will also enjoy limited access to Premium articles, exclusive newsletters, commenting, and virtual events with our leading journalists
Already have an account? sign in
Register for free to continue reading
Registration is a free and easy way to support our truly independent journalism
By registering, you will also enjoy limited access to Premium articles, exclusive newsletters, commenting, and virtual events with our leading journalists
Already have an account? sign in
Join our new commenting forum
Join thought-provoking conversations, follow other Independent readers and see their replies