Gunshop raises money for Orlando shooting victims by raffling off AR-15 assault rifle
The suburban gun shop said the AR-15 gun is one of its most popular products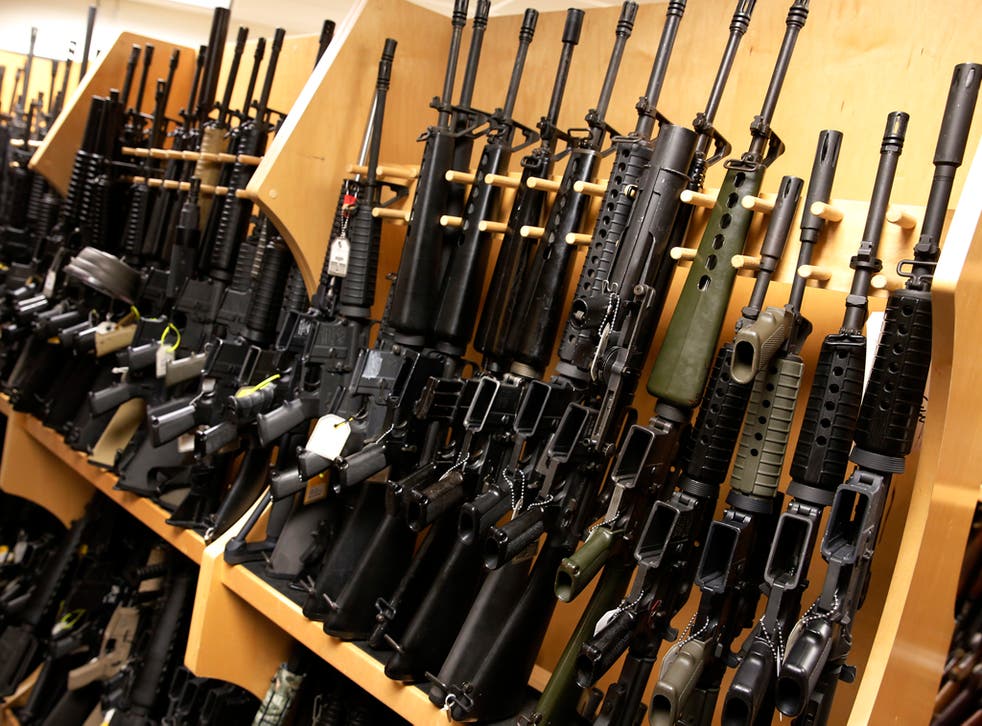 A gun store is raising money for the victims of the Orlando mass shooting by holding a raffle, with an AR-15 rifle as the prize.
Second Amendment Sports in McHenry, near Chicago, is giving away a similar gun to the one that was used on 12 June when Omar Mateen burst into a gay nightclub and shot 100 people - killing 49 - and only reloading his gun once.
The family-run store said the raffle was not intended to make a political statement and they wanted to raise money by giving away one of their most popular products, as reported by the Chicago Tribune.
"We wanted to do something for the loss of lives and injuries that happened to people in Orlando," said store co-owner Bert Irslinger Junior.
He and his father said they will donate an additional $2,000 to charity.
Yet the move has been criticized by both the Illinois Council Against Handgun Violence in Chicago and by a mother of a mass shooting victim.
Kathleen Larimer, whose 27-year-old son John Larimer was killed in the 2012 mass shooting in Aurora, Colorado, told the newspaper that "guns are not toys".
In pictures: The victims of the Orlando shooting

Show all 44
"They should be taken seriously," she said. "I'm not saying they should be illegal, but raffling off a gun is not taking its killing power seriously."
Mateen had used a similar gun to the raffle prize on 12 June, called a Sig Sauer MCX, which he bought legally just a few days before the attack.
The McHenry shop website also sells Sig Sauer guns, which are "quickly gaining a reputation for innovative design and reliable craftsmanship."
The shop has recently expanded with a larger showroom and a gun range with air conditioned shooting lanes, and they will announce the raffle prize winner at an opening celebration on 31 July.
Raffle tickets cost $5 and the proceeds will go to OneOrlando Fund, which has been set up to benefit a not-for-profit group called Strengthen Orlando Inc.
On OneOrlando's website, it reads: "In the days since this tragedy, we heard from the community and our donors that there is a need for victims to receive direct funding support. To ensure that funds are dispersed in a timely, accountable and transparent manner, we have formed a OneOrlando Board that will provide the oversight and guidance needed to support the victims of the Pulse tragedy and their families."
The Illinois shop hosts "youth safety classes" and boasts that the outlet is "a one-stop shop for all firearm-related needs".
"We aim to deliver a complete range of services to address your needs all in one place—and our aim is pretty good," it reads.
Join our new commenting forum
Join thought-provoking conversations, follow other Independent readers and see their replies