Anti-vaxxers linked to spread of measles outbreak in US
Doctors fighting to contain disease as dozens of cases identified in county where only 78 per cent of people are vaccinated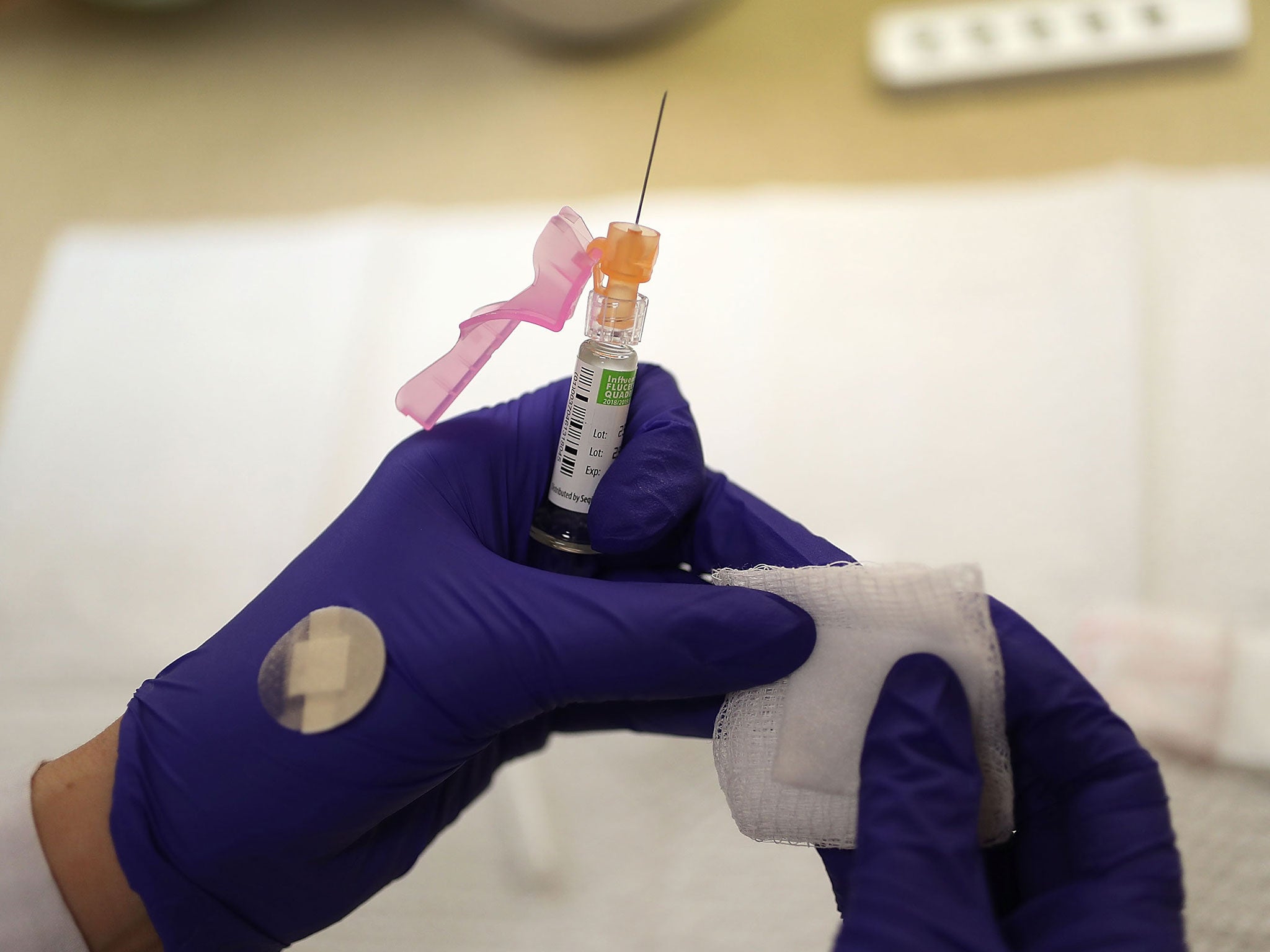 Public health officials have warned they are struggling to contain a measles outbreak in the US northwest because parents are refusing to vaccinate their children.
At least 35 people have been diagnosed with the virus in the areas of Oregon and Washington surrounding Portland since 1 January, with 11 more cases suspected.
Most of the patients are children under the age of 10. One child has been hospitalised.
Health officials have warned efforts to stem the virus are being hindered by the lower-than-normal vaccination rate in the area at the epicentre of the outbreak.
Clark County in Washington state has a vaccination rate of just 78 per cent, well below the level needed to protect those with weak immune systems or the very young.
World news in pictures
Show all 50
Dr Alan Melnick, the county's public health director, said the problem is in part due to misinformation circulating on social media claiming vaccinations can cause children to develop disorders such as autism.
"What keeps me up at night is eventually having a child die from this completely preventable situation," he said.
"It's still out there, even though it's been debunked, that the measles vaccine results in autism. That's nonsense."
Doctors have confirmed 31 of the confirmed patients have not been vaccinated against measles. The vaccination status of four others who were infected is unknown.
Before vaccination, 400 to 500 people in the US died of measles each year, 50,000 were hospitalised and 4,000 developed brain swelling that can lead to deafness as a result of the disease.
The measles vaccine has been part of routine innoculations for American children for decades and the disease was declared eliminated in the country in 2000.
However, measles is still prevalent in areas of Africa and Asia and those infected abroad can bring the virus back and spread it. Around 350 cases were identified in the US last year.
Officials are still not sure where the latest US outbreak began, although it has been speculated patients may have been exposed to the disease in the Portland area.
Support free-thinking journalism and attend Independent events
The number of parents refusing to have their children vaccinated in the US remains small, although research shows the "anti-vaxxer" movement is growing.
A government study found the number of children under two years old who have not received any vaccinations has quadrupled since 2001, up from 0.3 per cent to 1.3 per cent.
Researchers have identified communities across the US where the risk of infection from preventable childhood diseases is higher because parents are refusing to immunise their children.
Additional reporting by AP
Join our commenting forum
Join thought-provoking conversations, follow other Independent readers and see their replies