Colorado school district will let its students use medical marijuana
Students can receive doses of 'non-inhalable' cannabis if they cannot do it outside of school hours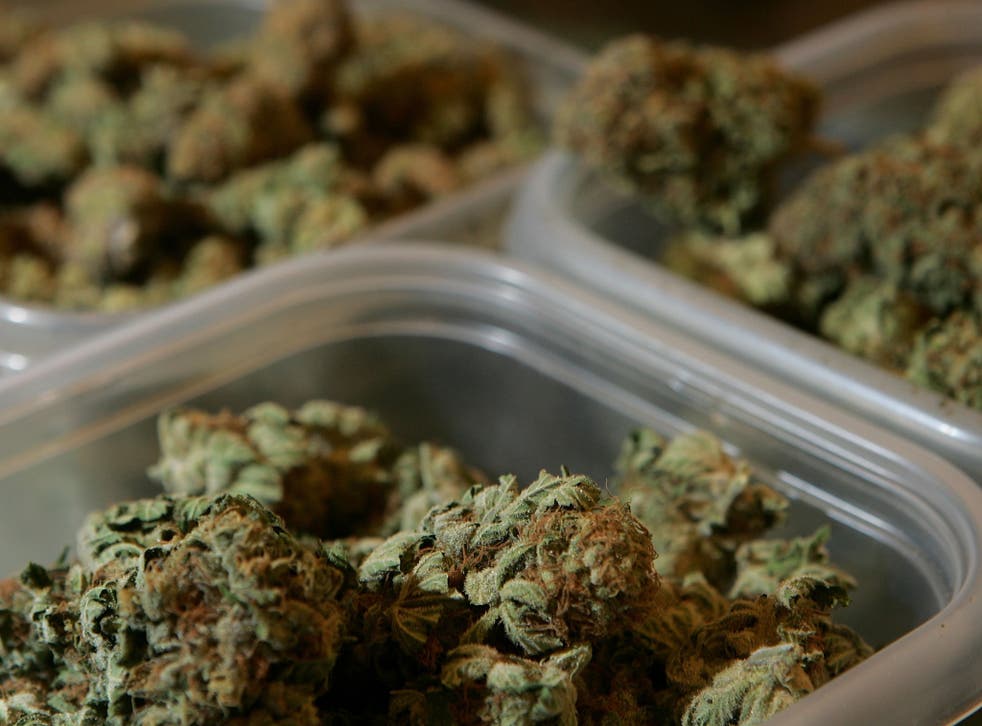 A Colorado school district adopted a policy that will let students receive doses of medicinal marijuana during on school grounds.
The District 49 Board of Education in Peyton, Colorado, unanimously voted on the policy, called "Jax's Policy", after 16-year-old, Jackson "Jax" Stormes. In May 2015, Stormes was suspended for carrying cannabis oil used to treat his Dravet Syndrome, a "rare and catastrophic" form of epilepsy, and Juvenile Parkinson's.
"In 2012, we pretty much ran out of options," his mother, Jennie Stormes, said in a press release. "We started cannabis, and almost immediately he did better. His seizures were in better control. He was just starting to thrive and do so much better."
District 49 said the administration of prescription medications on school grounds is permissible if it cannot be performed outside of the school day.
"This process began firmly rooted in the cultural values of respect and care for one of our students," Marie LaVere-Wright, District 49 Board of Education president, said. "[Jax's] struggle to balance his medical need for cannabinoid oil with attending school represented a struggle faced by approximately 40 other students in our district."
Students are limited to using "non-inhalable" cannabinoid products, such as edibles or lotions, that can be ingested quickly.
The policy prohibits students from using cannabis recreationally - doing so would result in suspension or expulsion.
However, should the federal government object to this new policy, the district will comply with any cease and desist order to preserve the $7m (£4.87m) the schools receive.
Register for free to continue reading
Registration is a free and easy way to support our truly independent journalism
By registering, you will also enjoy limited access to Premium articles, exclusive newsletters, commenting, and virtual events with our leading journalists
Already have an account? sign in
Register for free to continue reading
Registration is a free and easy way to support our truly independent journalism
By registering, you will also enjoy limited access to Premium articles, exclusive newsletters, commenting, and virtual events with our leading journalists
Already have an account? sign in
Join our new commenting forum
Join thought-provoking conversations, follow other Independent readers and see their replies