Roger Wicker: Meet the one (and only) US senator who still thinks climate change is a hoax
Today the 63-year-old politician entered the footnotes of US political history when he became the sole voice in the US Senate to vote against a motion that accepted for the first time that climate change was real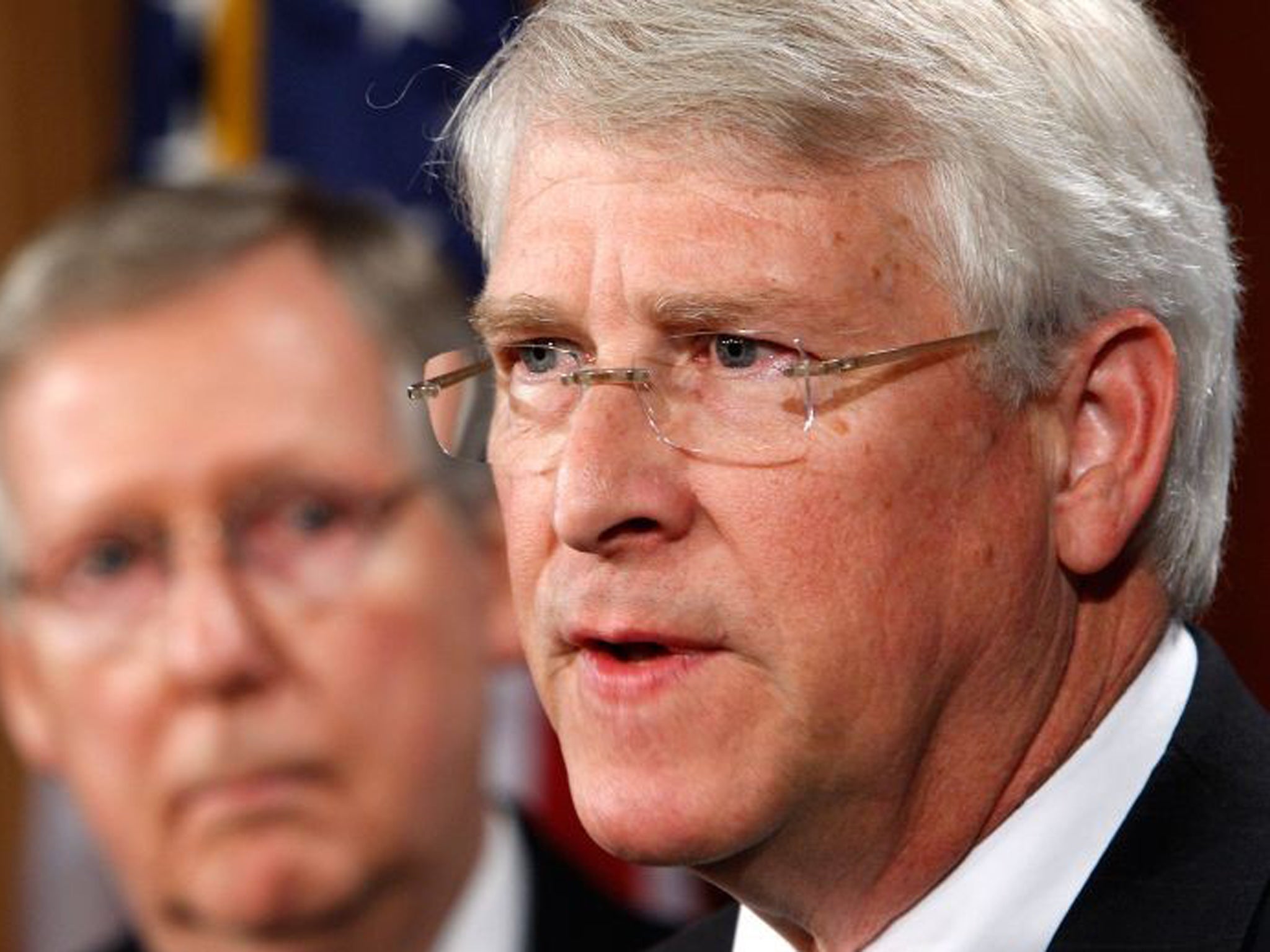 What, precisely, does Senator Roger Wicker know about the climate that everyone else has missed?
Why, when even his Republican colleague James Inhoffe - a man who once dismissed climate climate as a "hoax" – vote that it is real, does Mr Wicker continue to insist it is not.
On Wednesday afternoon, the 63-year-old politician who represents Mississippi, entered the footnotes of US political history when he became the sole voice in the US Senate to vote against a motion that accepted for the first time that climate change was real.
Reports say the Democrats had pushed for a vote ahead of the 2016 elections, with polls showing that a majority of Americans believe humans are indeed contributing to climate change. They introduced a series of votes on the climate change issue as amendments to a bill authorising construction of the Keystone XL oil pipeline.
Quite why Mr Wicker voted against the measure is unclear. His office did not immediately respond to calls from The Independent on Thursday.
In pictures: Changing climate around the world
Show all 15
While the vote to recognise climate change as real passed 98-1, another motion to acknowledge the role of humans as being part of the cause of such change, failed.
Mr Inhoffe, who is now chairman of the environment committee and who voted to recognise climate change as real, was among those who voted against the second measure. The Senate voted 50-49 against that motion.
"The climate is changing. The climate has always changed," he said, according to the Hill newspaper. "The hoax is there are some people so arrogant to think they are so powerful they can change the climate."
Some Republican senators, including Majority Leader Mitch McConnell of Kentucky, have dodged the issue of whether humans are causing climate change, often using the talking point that "I'm not a scientist".
President Obama mocked that line in his State of the Union speech on Tuesday night.
"Well, I'm not a scientist, either," he said. "But you know what? I know a lot of really good scientists at NASA...and at our major universities."
Join our commenting forum
Join thought-provoking conversations, follow other Independent readers and see their replies