Meet Venus, the two faced cat and internet sensation
With just under one million likes on her Facebook page and over half a million Instagram followers, Venus is an internet sensation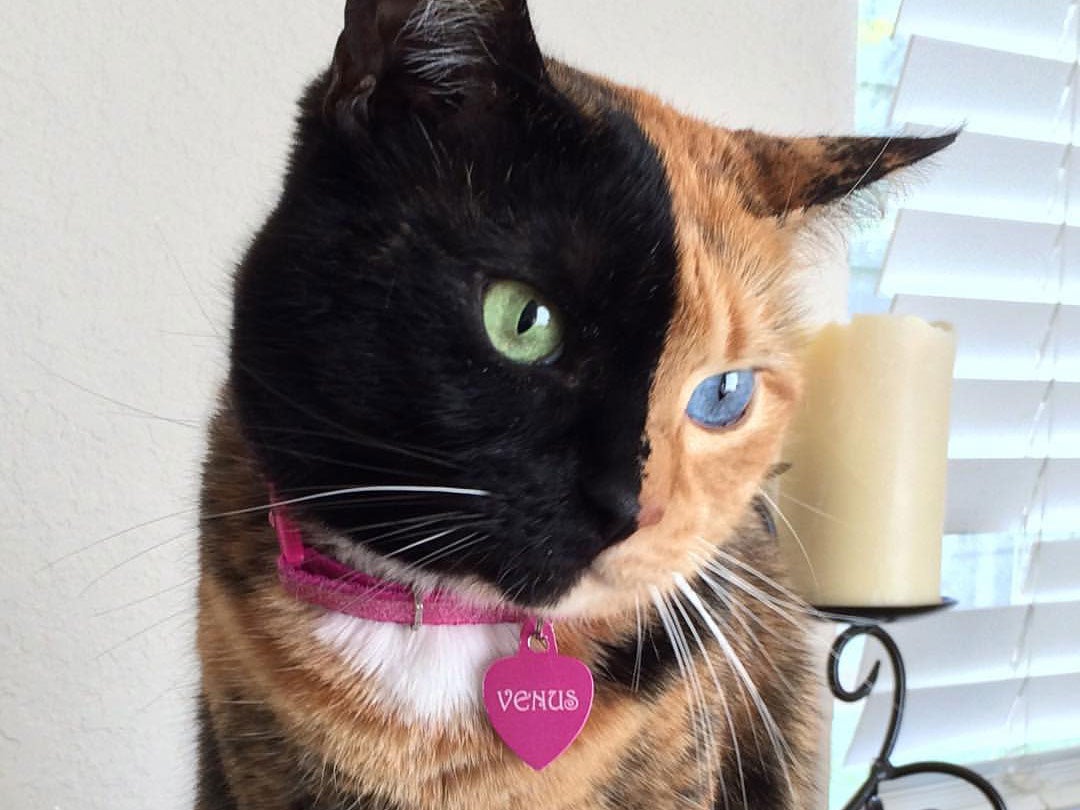 Venus the cat is a five-year-old tabby whose fur is black on one side and orange on the other.
She has become an internet sensation and has a just under one million likes on her Facebook page and 673,000 followers on Instagram.
Some people have spectulated that Venus and her unusual face are fake, suggesting her owner has simply painted one side of her face.
However these claims were taken on by Venus' website where her owners (pretending to be Venus) wrote: "I'm 100 per cent natural. No makeup at all. Not even eyeliner.
"In the salon where I get my pedicures done Photoshop and spray paint aren't even allowed."
Venus's owners Christina and Chris, who have asked not to reveal their surnames, got her in 2009, when they found her as a stay in North Carolina.
Pets in focus: Shooting animals
Show all 12
Her unsual colouring is due to Venus being a "chimera" cat, which is where the colorations of Venus' parents would have developed seperately before merging together on her body to give Venus her signature two-sided face colouration and tortoiseshell-style body coloruing.
For fans of Venus, she is seen as an inspiration, with one of her recent Facebook posts reading: "A little Wednesday wisdom....No matter how different you are, love yourself and all of your perfect imperfections!
"We all have them. Be true to yourself and don't change for anyone! We're not all supposed to be the same. Our differences are what makes us unique which makes everyone one of a kind. Hold your head high, be the best at being yourself, give it all you got and you won't go wrong!"
Join our commenting forum
Join thought-provoking conversations, follow other Independent readers and see their replies