Mega Millions lottery jackpot climbs to $1.6billion after no winners are announced
The winning numbers were 15, 23, 53, 65, 70 and Mega Ball 7
Toyin Owoseje
Saturday 20 October 2018 12:43 Comments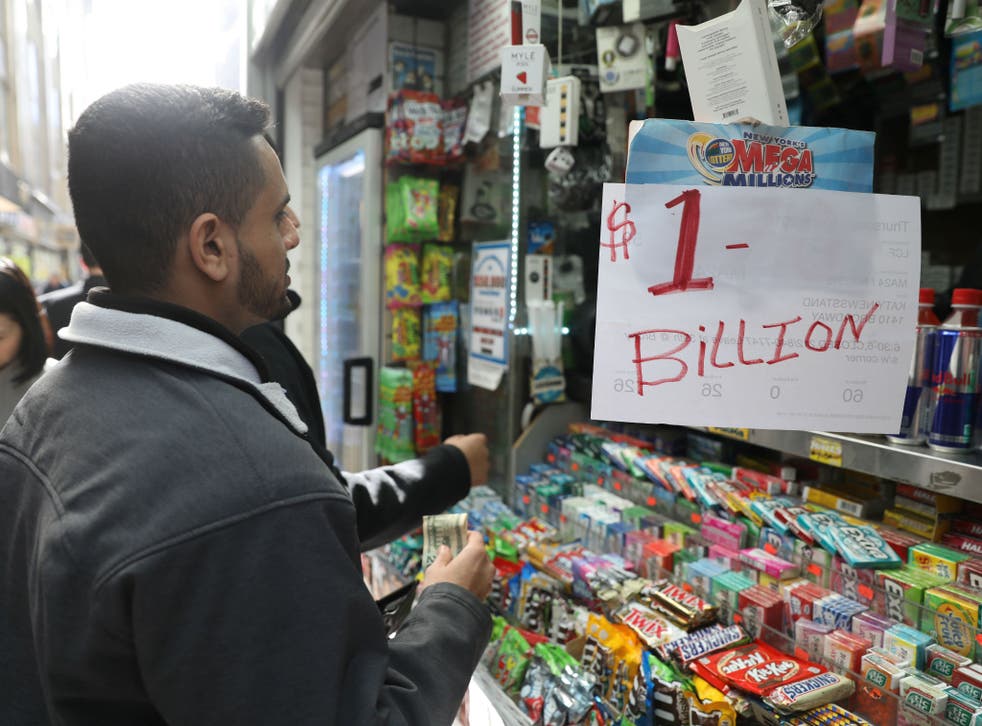 The Mega Millions jackpot has surged to a staggering $1.6billion (£1.2bn) after no one was crowned America's newest billionaire on Friday night.
Lottery officials said no tickets matched all six numbers to claim the estimated $1billion (£765m) grand prize. The winning numbers were 15, 23, 53, 65, 70 and Mega Ball 7.
The money will now be rolling over to Tuesday when even more cash will be up for grabs. The estimated payout would eclipse the record $1.58 billion, given away in a Powerball jackpot drawing in 2016.
Each ticket costs $2 but the odds of winning the jackpot are stacked against participants. The chance of matching all six numbers and taking home the grand prize is one in 302.5 million.
The prize has reached astronomic levels in recent years after the odds were changed to lessen the chance of winning the jackpot. In October 2017 Mega Millions increased the number of potential "Mega Balls" from 15 to 25.
World news in pictures

Show all 50
As the lottery is more popular in low-income communities, and because it costs players so much more money than it pays out, some say the lottery is a regressive tax on the poor.
The last time anybody won the Mega Millions, played in 44 states as well as Washington, DC, and the US Virgin Islands was on 24 July, when a group of California office workers won $543 million.
Those lucky enough to win the jackpot can choose either a slow payout or a lump sum after state and federal taxes. The majority of winners chose the lump sum payout.
Register for free to continue reading
Registration is a free and easy way to support our truly independent journalism
By registering, you will also enjoy limited access to Premium articles, exclusive newsletters, commenting, and virtual events with our leading journalists
Already have an account? sign in
Join our new commenting forum
Join thought-provoking conversations, follow other Independent readers and see their replies