Megachurch pastor A.R. Bernard resigns from Trump's evangelical council
A.R. Bernard has resigned following events in Charlottesville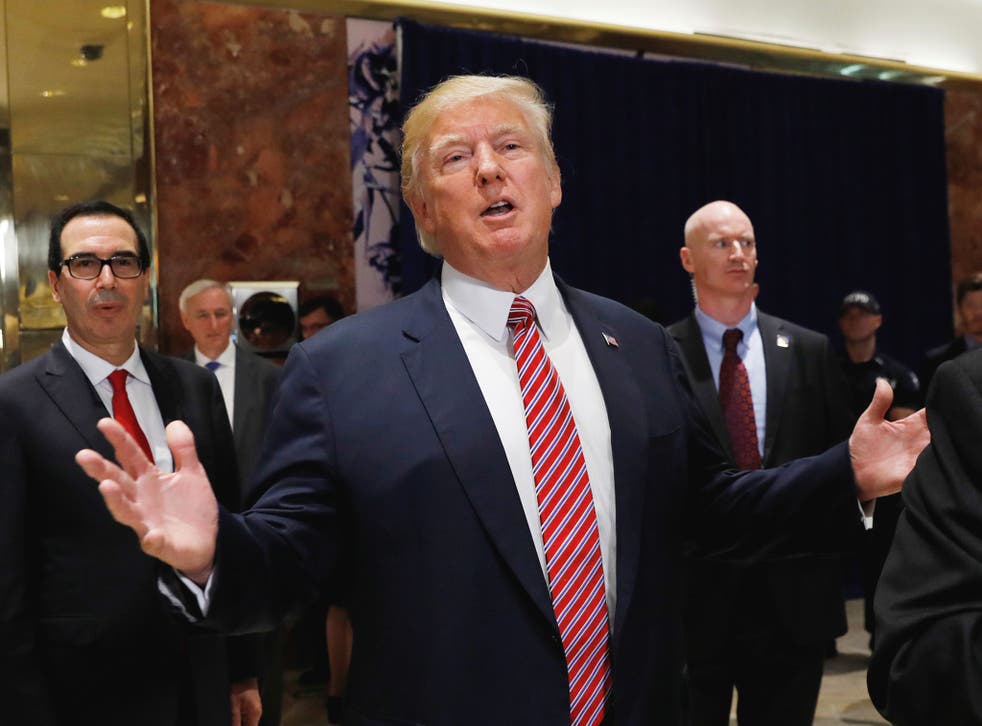 Most of President Donald Trump's evangelical advisers have stood by him this week following much criticism over his response to violent clashes in Charlottesville, Virginia, even as several CEOs left business advisory councils and members of his Committee on the Arts and Humanities have announced they are leaving the panel.
In a first for his evangelical advisory council, New York City megachurch pastor A.R. Bernard announced Friday that he had stepped down from the unofficial board of evangelical advisers to Trump. Bernard sat at the president's table on May 3, the night before the National Prayer Breakfast when Trump gathered several religious leaders to announce an executive order on religious freedom.
Bernard's Brooklyn-based Christian Cultural Center, which claims 37,000 in membership, has been described by the New York Times as the largest evangelical church in New York City. He said he submitted a formal letter on Tuesday, the same day Trump made controversial remarks about the events that took place in Charlottesville.
During a news conference, while he condemned white supremacists, Trump defended some "fine people" in Charlottesville and asked why the "alt-left" had not been criticized for violence. On Thursday, the president mourned the loss of "beautiful statues and monuments," referring to monuments to Confederate leaders.
Bernard was part of Trump's advisory council during the campaign, but he told the Times last year that he had stepped away from that election role because he felt more like "window dressing" than a genuine adviser. The Times also reported that Bernard is a registered Republican, though he voted twice for Bill Clinton and twice for President Obama.
Attempts to reach Bernard Friday night were unsuccessful.
Bernard has been part of a group of a few dozen leaders who have given advice through the White House's liaison office. Other leaders who have been involved have been mostly a mix of Pentecostal and Southern Baptist pastors, including Robert Jeffress of First Baptist Dallas and Paula White of New Destiny Christian Center in Florida.
Donald Trump's international Presidential trips

Show all 22
Some leaders, including Southern Baptist pastor Jack Graham, Tony Suarez of the National Hispanic Christian Leadership Conference and televangelist Mark Burns, doubled down in their support of the president.
However, Chicago-area megachurch pastor James MacDonald reminded his followers that he resigned after the Access Hollywood tapes were published during Trump's campaign. MacDonald had called Trump "lecherous and worthless" in a letter to the rest of the council.
Johnnie Moore, a former vice president of Liberty University, said in a text message that the group still plans to extend invitations to Bernard on various issues.
"I am responsible for attempting to give them good advice if I have the opportunity to do so," he said. "I believe it would be immoral not to try and make a difference when and how I can."
Earlier this week, Moore issued a statement saying evangelicals "abhor racism, anti-Semitism, white nationalism and white supremacism."
"I do not know a single evangelical leader who is racist. I do know evangelicals who struggle to build bridges of understanding for various reasons," he said. "I also believe the way that some in the media and in the administration as well as other politicians and also activists . . . [who] have handled the Charlottesville incident has at times been unhelpful, too emotional and insensitive."
Several members of Trump's Committee on the Arts and Humanities said in a letter Friday that they were leaving the panel. A rising number of Americans wants Trump to resign a Public Religion Research Institute poll conducted in early August found, but white evangelicals remain most opposed to the idea. Among white evangelicals, 79 percent oppose the calls to impeach Trump compared with half of Americans who say Trump does not deserve to be impeached.
Evangelicals, particularly white conservative ones, have debated their relationship to political power since the 1970s and 1980s, when Religious Right leaders tried to mobilize conservative Christians in politics. While 80 percent of evangelicals voted for Trump, many leaders became fiercely divided over whether to be so vocally supportive of the president.
Leaders are especially split over how to respond to Trump's policies. Many of them see him as a vehicle to enact antiabortion policies and are especially pleased with his pick of Vice President Mike Pence and his nomination of Neil Gorsuch to the Supreme Court.
In a town just an hour southwest of Charlottesville, two evangelical brothers responded very differently from one another. On Sunday, Jonathan Falwell, who leads the megachurch Thomas Road Baptist Church in Lynchburg, Va., denounced racism from his pulpit. His brother Jerry Falwell Jr., who leads Liberty University, remained silent for several days until he tweeted support for Trump on Wednesday.
The brothers' responses to Charlottesville reflect the larger divide in evangelicalism right now over how to respond to racially and politically charged issues. Several evangelical leaders spoke out against racism from their pulpits on Sunday, but fewer have directed criticism toward Trump specifically.
One of the architects of the Religious Right, Jerry Falwell Sr., helped create Thomas Road Baptist Church in Lynchburg, Va., and its offshoot, Liberty University, institutions that were handed off to his sons Jerry Falwell Jr., who took the school, and Jonathan Falwell, who took the church. The two brothers seemed split during the election, with Jerry Falwell Jr. becoming one of Trump's earliest evangelical leaders to support him. Trump has spoken at Liberty several times, including this year's commencement ceremony.
Franklin Graham, son of famed evangelist Billy Graham, defended Trump earlier this week. However, in a later post, he quoted Attorney General Jeff Sessions, who sharply condemned the violence by white racists. On Friday, he hinted his support for keeping Confederate monuments.
Washington Post
Register for free to continue reading
Registration is a free and easy way to support our truly independent journalism
By registering, you will also enjoy limited access to Premium articles, exclusive newsletters, commenting, and virtual events with our leading journalists
Already have an account? sign in
Register for free to continue reading
Registration is a free and easy way to support our truly independent journalism
By registering, you will also enjoy limited access to Premium articles, exclusive newsletters, commenting, and virtual events with our leading journalists
Already have an account? sign in
Join our new commenting forum
Join thought-provoking conversations, follow other Independent readers and see their replies