Woman found dead in apparent murder/suicide alongside her family had been planning to leave her husband
Before her death, Megan Short posted on Facebook that she was leaving her marriage after 16 years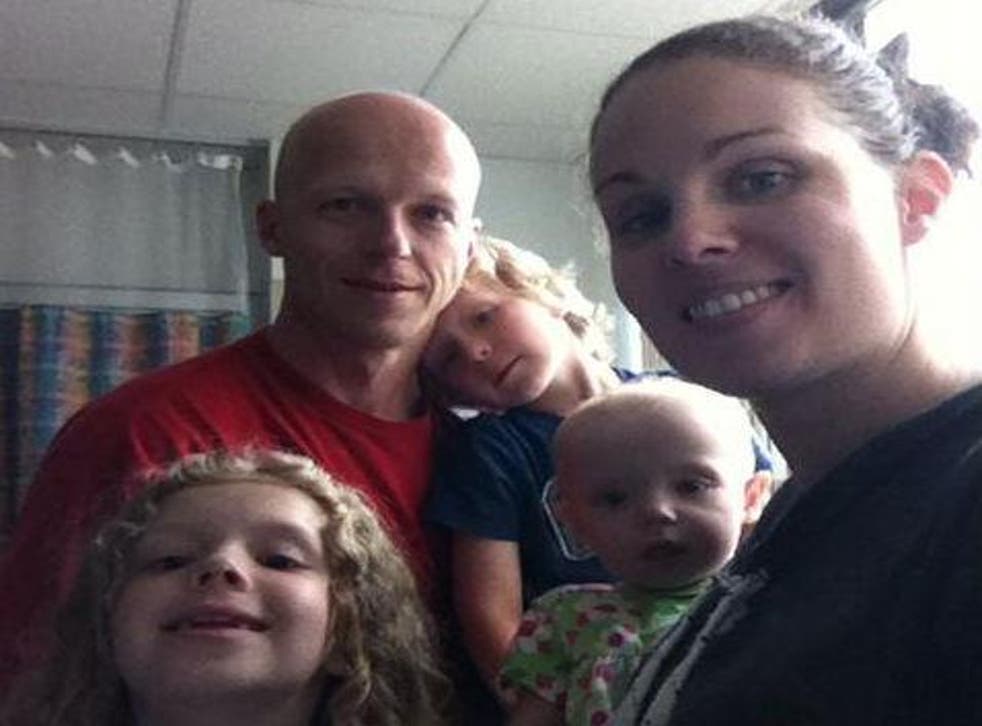 A woman who was shot dead alongside her family, including a two-year-old with a heart defect, had been planning to leave her husband, according to her Facebook profile.
Megan Short, 33, was found in the living room alongside her 40-year-old husband, Mark Short, as well as their three children and their dog, with a handgun near one of the adults and a handwritten note which authorities described as a murder/suicide note.
The family's struggle with their two-year-old daughter, Willow, was well documented. She was born with a congenital heart defect and had a transplant at six days old. They spent the next two years tracking down medication from speciality pharmacies to ensure the baby's body did not reject the transplant.
But the story of apparent unhappiness at home was hidden from sight.
A week before the killing, Short wrote on social media that she needed a few people to help her move out on 6 August, the day she was found dead.
A neighbour who saw the post, called Angie Burke, told Reading Eagle that she saw emergency vehicles outside the family's home at the weekend and her "heart sank".
"I walked down there to see if anybody had any news. Then I came back here and tried to put on my happy face," she said.
Short had commented on a link to an article about domestic violence on Ms Burke's Facebook page.
"It really does a number on your mental health for sure," she wrote.
The article by Leigh Stein, called "He didn't hit me. It was still abuse," documented the author's fear and emotional suffering when she was in a relationship with her former partner.
Ms Short added on Facebook: "This is why I am leaving my marriage Angie. 16 years."
Investigators admitted that the couple had had "domestic issues" before the killing.
Assistant Chief Deputy Coroner Michael Fizz said a post-mortem examination for Mark Short will be carried out but none were planned for the mother or her children.
To the outside, her relationship would not have shown cracks. Mark and Megan Short both posted pictures on social media of them and their family, smiling into the camera.
Mr Short's Facebook profile picture was of the two of them, side by side.
"She's still the most beautiful girl I've ever met," he commented on the picture.
"I'm the luckiest guy in the world to have her as my wife and the mother of my three amazing children!"
In the US, one in four women will be victims of domestic violence in their lifetime.
About 4,000 women are killed by their current or former partners in the US every year. Three quarters of those deaths occur while the women attempt to leave the relationship or have already left, according to Domestic Abuse Shelter.
Join our new commenting forum
Join thought-provoking conversations, follow other Independent readers and see their replies