Melania Trump pulls out of attending Davos with Donald on their wedding anniversary
First Lady previously planned to accompany the president to the World Economic Forum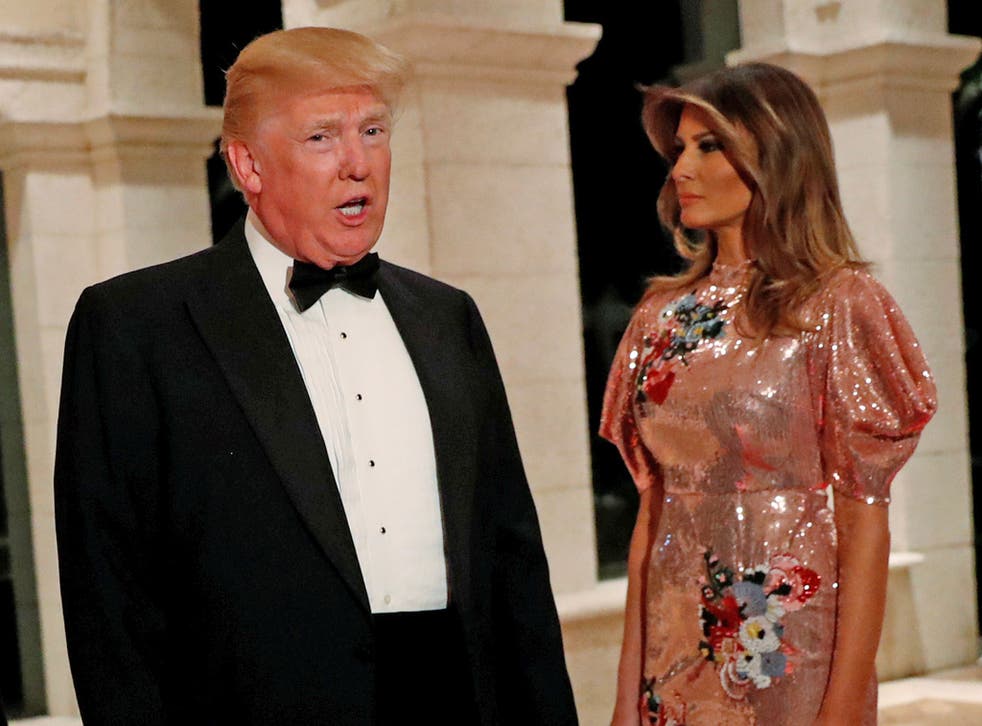 Melania Trump will not join her husband at the World Economic Forum in Switzerland after a last minute change of plans.
The First Lady was scheduled to attend the influential annual conference of financial and business leaders in Davos.
But her spokesman Stephanie Grisham said "scheduling and logistical issues" had forced her to change her plans. She did not say what those issues were.
Kristen Bell opens Screen Actors Guild Awards with brutal dig at Melania Trump
She announced her decision not to attend on 22 January, the 13th anniversary of her wedding to US President Donald Trump, whose own plans had been thrown into flux because of the US government shutdown.
But after a three day deadlock, the Democratic leadership agreed to back the bill after accepting promises from Republicans for a debate later on the future of young illegal immigrants, freeing up Mr Trump to attend.
Ms Grisham had earlier said Ms Trump, the US leader's third wife, would attend the summit which is attended by heads of state and senior business leaders.
Mr Trump is expected to speak at the event.
Ms Trump has kept a low profile after reports surfaced earlier this month that her husband's personal lawyer Michael Cohen, made a $130,000 (£93,000) payment to adult actor Stormy Daniels just before the 2016 presidential election to keep quiet about an alleged sexual encounter with Mr Trump in 2006. Mr Cohen has denied the report.
Donald Trump's first year: in pictures

Show all 29
After the story broke she accompanied the president to his Mar-a-Lago golf resort in Florida, but she did not attend two dinners he hosted - one with former New York Mayor Rudy Giuliani and House Majority Leader Kevin McCarthy.
On 20 January, the first anniversary of Mr Trump's inauguration, she shared an image of herself with a military escort before the swearing in ceremony.
She said the past year had been filled with "many wonderful moments" but did not mention Mr Trump.
This comes after a CNN poll over the weekend found Ms Trump remains more popular than her husband. While Ms Trump has a 47 per cent favourable rating, the president's approval stands at just 40 per cent.
Mr Trump has previously spoken highly of his wife.
At a private, black-tie dinner held at the White House last September, the world leader introduced his wife to guests by branding her "the star of the Trump family".
He said: "They love her out there, I'll tell you. We walked all over Florida. We walked all over Texas, and they're loving Melania, and she just enjoys helping them with what she's doing and working with you folks."
Join our new commenting forum
Join thought-provoking conversations, follow other Independent readers and see their replies