Melania Trump's immigration lawyer leads fight against her husband's 'Muslim ban'
Michael Wildes supported the First Lady as she attempted to clear up questions about her immigration to the US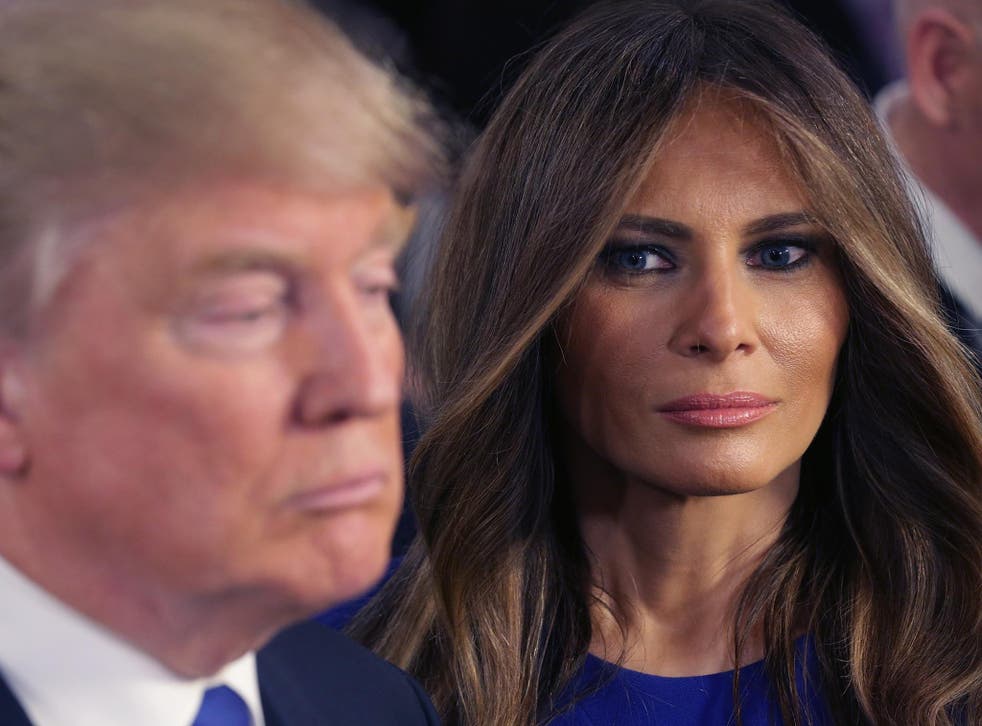 Melania Trump's immigration lawyer, who has also represented her husband's organisation in visa battles, is now fighting his presidential executive order barring travel from seven predominantly Muslim countries.
Michael Wildes, a New York-based attorney and former Democrat mayor who voted for Hillary Clinton, has been vocal in his criticism on the ban in a string of media appearances.
Mr Trump's executive order barred citizens from Yemen, Iraq, Iran, Libya, Somalia, Sudan and Syria, from travelling to the US for 90 days. It resulted in travellers being detained or deported even if they had a valid visa or green card. The measures, which have since been suspended, also prevented refugee resettlement in the US for 120 days and barred Syrian refugees indefinitely.
Ms Trump, described Mr Wildes as "my immigration attorney" as she attempted to clear up questions surrounding her own immigration to the US.
Mr Wildes signed a letter released by the First Lady in September 2016, which denied accusations that she had worked in the US without a visa.
"I can unequivocally state that these allegations are not supported by the record and therefore completely without merit," he wrote.
Documents subsequently released by the Associated Press, appear to suggest that Ms Trump had modelled illegally in the US for a number of weeks.
Despite his support for the First Lady in the past, Mr Wildes appears less than impressed with her husband's attempt to bar travellers from some Muslim countries.
New York City bodegas strike to protest Trump's travel ban

Show all 27
"This ban, which originally included green card holders, is something we have never seen before," a post on his lew firm's website reads.
"It is important to know that this is not a permanent ban. The travel ban for the 7 countries listed above is 90 days, and the refugees ban is 4 months.
In a separate interview with the Israeli newspaper Haaretz, Mr Wildes, 52, said that his client list had quadrupled since the ban.
"I have a client who's Iranian and has dual citizenship in Switzerland, but is a permanent resident here. She was afraid to fly home to visit her sick other out of fear she won't be allowed back in. So we started her citizenship application immediately."
Judge James Robart blocks Trump's travel ban
Mr Wildes, whose father Leon Wildes famously defended John Lennon from US deportation in the 1970s, also referenced that the case of Nassir Monim Mansour, a Sudanese-born US citizen and neurosurgeon whose parents feared deportation on a return flight from Sudan and cancelled their tickets as a result.
"A doctor and cancer researcher shouldn't have to worry about how his parents are treated by customs officials," he said. "He should just be focused on treating his patients."
Join our new commenting forum
Join thought-provoking conversations, follow other Independent readers and see their replies