Melania Trump to sit with relatives of people killed by illegal immigrants during US President address to Congress
Democrats lawmakers are inviting undocumented people as guests to protest against Donald Trump's immigration crackdown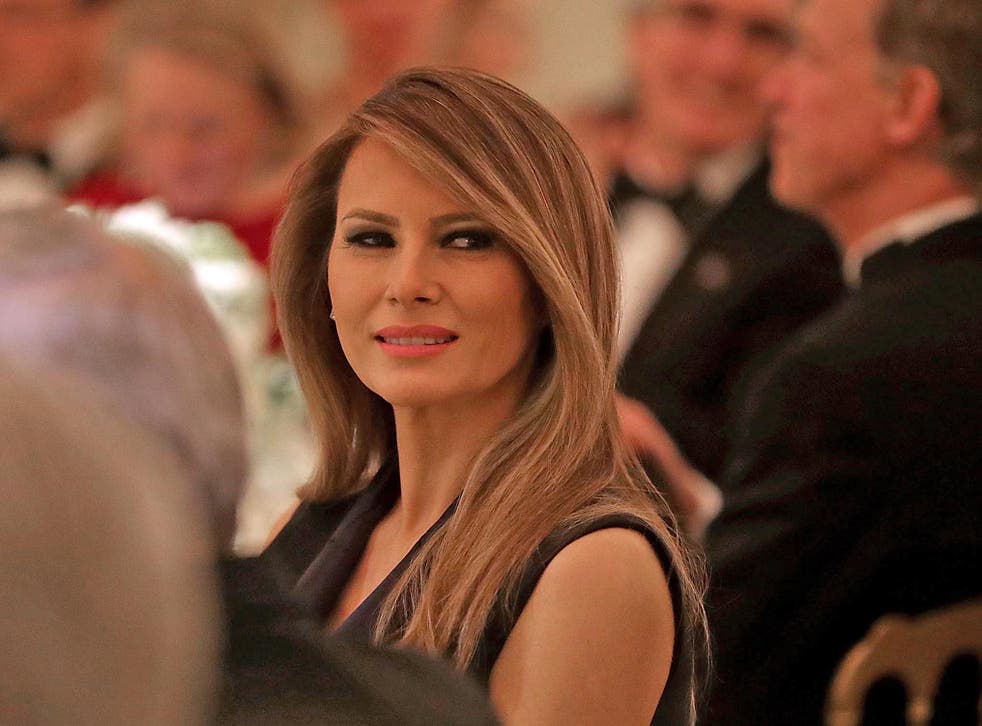 Melania Trump will sit with relatives of people that have been killed by undocumented immigrants during Donald Trump's joint address to Congress.
The White House announced the six special guests, who will be seated with the First Lady during the address, due to take place later today.
Among them, Jessica Davis and Susan Oliver are the windows of Detective Michael Davis and Deputy Sheriff Danny Oliver, who were California police officers and were killed on duty by an undocumented immigrant in 2014.
The two officers have a bill named after them, which is aimed to increase cooperation between federal and local officials to enforce immigration laws.
Jamiel Shaw Sr, whose son Jamiel Jr was 17-years-old when he was shot by a gang member in 2008, also appears on the Trumps' guest list. The White House says Jamiel's killer was also an illegal immigrant.
The choice of guests seems to reflect the US President's crackdown on people living in the US illegally. The American Action Forum, a centre-right public policy institute, estimated the cost of deportations could rank up to half-a-trillion dollars.
This comes as a growing number of Democrats are reported to bring young undocumented immigrants as their guest to Mr Trump's prime-time address to Congress, The Hill reports. The legislators hope to make a point over the US President's immigration policies so far.
The widow of the late Supreme Court Justice Antonin Scalia is also expected to attend the event. Earlier this month, President Trump nominated Judge Neil Gorsuch to succeed Justice Scalia, who died in February 2016, on the Supreme Court.
Reporters blocked from off-camera White House briefing

Show all 17
Megan Crowley, a 20-year-old university student, who was diagnosed with Pompe Disease at 15 months old and was not given more than a few years to live is due to attend. Her father founded Novazyme Pharmaceuticals, which started as a five-person start-up and has grown into a company employing more than 100 people, to find a cure to the disease.
Finally Denisha Merriweather is an example of a private-education success story. After switching schools often and struggling with course work, she enrolled in the Florida Tax Credit Scholarship Programme and began going to a private school. The White House says she is the first member of her family to have graduated from high school and college.
Education Secretary Betsy DeVos is an advocate for school voucher programmes for private schools.
Join our new commenting forum
Join thought-provoking conversations, follow other Independent readers and see their replies