Meng Wanzhou: US ambassador told to 'immediately correct' arrest of Huawei CFO as diplomatic row deepens
Chinese pressure comes as court filings reveal Huawei CFO was hospitalised due to high blood pressure after her arrest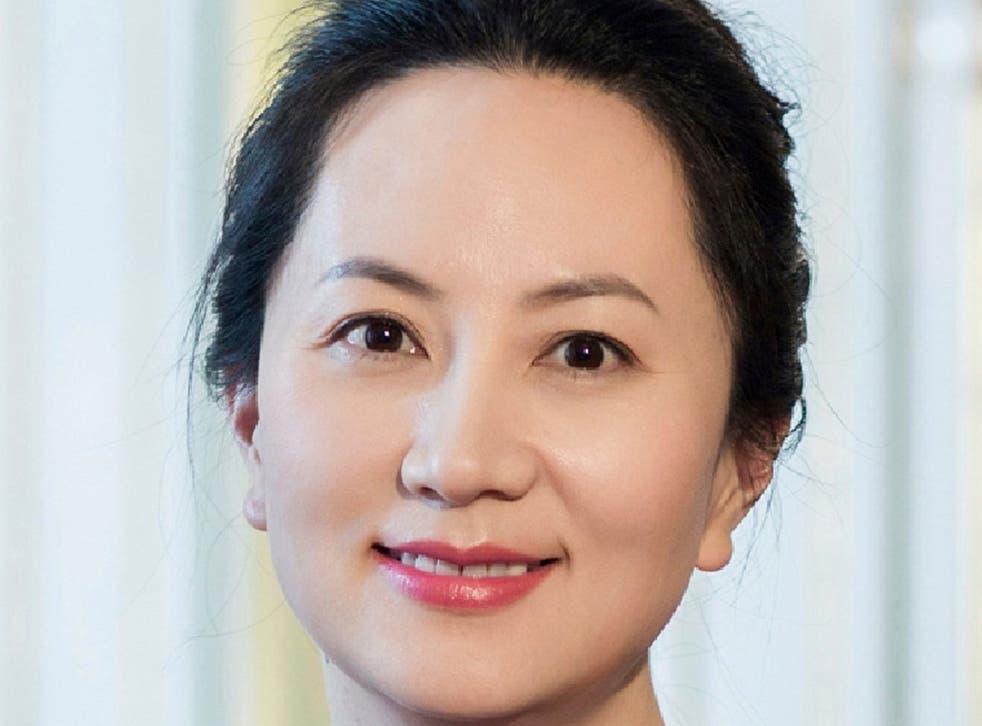 China has summoned the US ambassador to Beijing to demand Washington cancel an arrest warrant for a senior executive of telecoms giant Huawei.
The arrest of chief financial officer Meng Wanzhou on 1 December has threatened to reignite a trade war between the two powers.
Vice foreign minister Le Yucheng "lodged solemn representations and strong protests" about Ms Meng's detention, according to China's Xinhua news agency
Officials reportedly told Ambassador Terry Branstad the detention was "extremely egregious" and said the US must "immediately correct its wrong actions".
Ms Meng was arrested last Saturday while changing planes in Vancouver after the US issued a warrant over allegations she covered up links to a subsidiary doing business with Iran, in breach of US sanctions.
On Friday prosecutors urged a Canadian court to deny her bail, saying she posed a significant flight risk if she was released pending a hearing on her extradition to the US.
World news in pictures

Show all 50
Court documents released late on Sunday state Ms Wanzhou had been taken to hospital with high blood pressure in the wake of her arrest, and say she fears for her health if she is incarcerated.
Hearings will continue on Monday but the filings say Ms Wanzhou denies she would attempt to leave, adding that she has "longstanding ties" and "significant property holdings" in Vancouver.
The 46-year-old-CFO's husband has even suggested bringing their daughter over to attend school in the city while court proceedings are underway, the documents show.
China urged Canadian officials to immediately release Ms Wanzhou or face "severe consequences" but experts doubted the tactics would be effective.
"Perhaps because the Chinese state controls its judicial system, Beijing sometimes has difficulty understanding or believing that courts can be independent in a rule-of-law country," Roland Paris, a former foreign policy adviser to Canadian prime minister Justin Trudeau, said on Twitter.
"There's no point in pressuring the Canadian government. Judges will decide".
Huawei is one of the world's biggest suppliers of network technology that underpins phone and internet communications, but its close ties to the Chinese government have made it the focus of US security concerns.
As the daughter of the company's founder, Ren Zhengfei, Ms Wanzhou's arrest has ratcheted up tensions further, just as the two superpowers try to prevent a trade war boiling over.
Donald Trump agreed to shelve $200bn (£157bn) in planned tariffs at a meeting with the Chinese premier Xi Jinping last week.
However the US is alleging that Huawei used a Hong Kong shell company to sell equipment in Iran in violation of US sanctions and then Ms Wanzhou misled American banks about its dealings.
The arrest warrant was initially issued in August and reports suggest she has been avoiding the US for months, despite having a son at school there.
Her surprise arrest this month sent shockwaves through global stock markets hoping for a period of stability in the wake of the escalating trade war.
But US trade representative Robert Lighthizer, speaking on CBS' Face the Nation, downplayed the impact of the arrest on trade talks between the two countries aimed at defusing the tensions.
"It's my view that it shouldn't really have much of an impact," he said.
Additional reporting by agencies
Join our new commenting forum
Join thought-provoking conversations, follow other Independent readers and see their replies