Mentally ill man who beheaded a bus passenger is freed from all supervision
Will Baker repeatedly stabbed Tim McLean in a bus after saying he heard the voice of God telling to kill him or 'die immediately'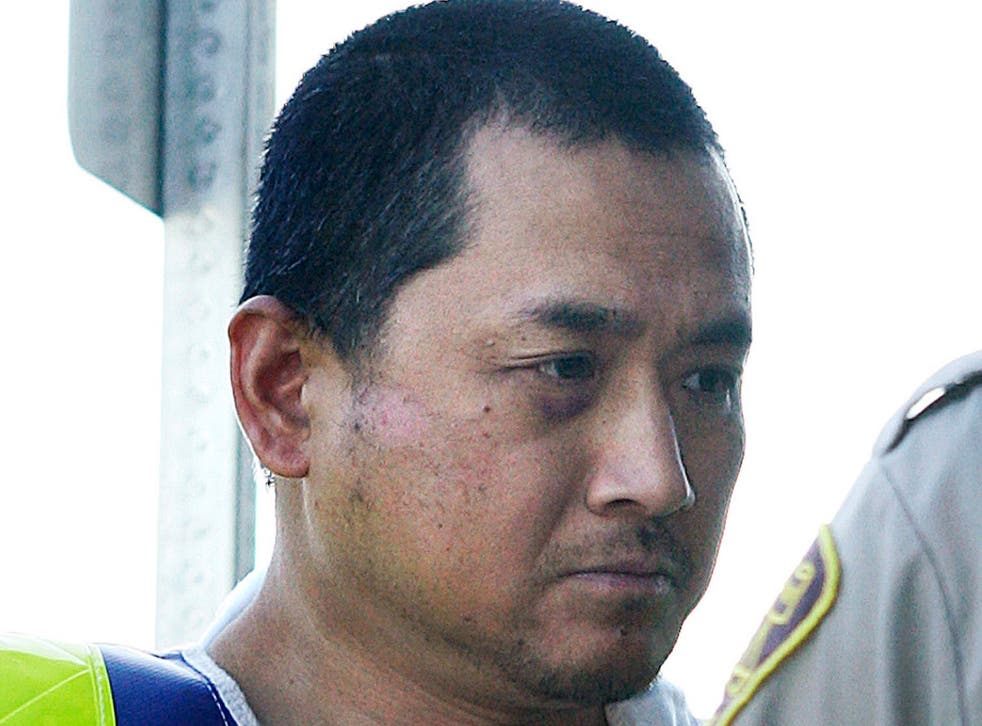 A mentally ill man who stabbed and beheaded another passenger on a bus has been freed from all supervision.
Will Baker, formerly known as Vince Li, was granted absolute discharge without monitoring by the Criminal Code Review Board in Manitoba, Canada.
A diagnosed schizophrenic, Baker killed 22-year-old Tim McLean, a carnival worker unknown to him, in 2008. A year later, he was found not criminally responsible for the murder because of his mental illness.
Baker sat next to Mr McLean on a bus after the 22-year-old smiled at him and asked him how he was doing.
Baker repeatedly stabbed Mr McLean after saying he heard the voice of God telling to kill him or "die immediately."
Passengers fled the bus while Baker continued to stab and mutilate the young man's body and severed Mr McLean's head and displayed it to some of the passengers outside the bus before he was arrested, witnesses said.
Baker was initially interned in a secure wing of a psychiatric hospital but he was given more freedom every year.
Last November, he moved to his own flat in Winnipeg, Manitoba, but continued to be monitored to ensure he was taking his medication.
His doctor, Jeffrey Waldman, told the review board that he was confident Baker would remain on his medication and continue to work with his treatment team, if he was to be released.
Mr Waldman said Baker knows the medication keeps his illness at bay.
World news in pictures

Show all 50
The review board concluded that "the weight of evidence does not substantiate that Mr Baker poses a significant threat to the safety of the public."
Mr McLean's mother, Carol de Delley, previously spoke against granting Baker freedom and said there would be no way to ensure he continued to take his medication.
When the board's ruling was announced, she wrote on Facebook: "I have no comment today. I have no words".
Also commenting on the decision on Facebook, Conservative leader Rona Ambrose said: "I think I speak for a lot of Canadians when I say this doesn't seem right.
"Justin Trudeau must put the rights of victims before the rights of criminals."
Opposition Conservative member of Parliament James Bezan also criticised Baker's release. He said earlier in the week it would be an insult to his family and relatives.
But Baker has been defended by Chris Summerville, executive director of the Manitoba Schizophrenia Society, who has worked with him over several years.
"He is no longer a violent person. I will say, yes, he absolutely understands that he has to take his medication and has a desire to live a responsible, moral life and never succumb to psychotic episodes and not to hurt anybody ever again," he said.
Baker's doctor said his patient would stay in Winnipeg for the next two to three years and that he is on the waiting list for a post-secondary training course and plans on having a career in the city. Baker emigrated to Canada from China in 2001 and became a Canadian citizen four years ago.
Register for free to continue reading
Registration is a free and easy way to support our truly independent journalism
By registering, you will also enjoy limited access to Premium articles, exclusive newsletters, commenting, and virtual events with our leading journalists
Already have an account? sign in
Register for free to continue reading
Registration is a free and easy way to support our truly independent journalism
By registering, you will also enjoy limited access to Premium articles, exclusive newsletters, commenting, and virtual events with our leading journalists
Already have an account? sign in
Join our new commenting forum
Join thought-provoking conversations, follow other Independent readers and see their replies