Arizona woman arrested for smuggling meth-filled burritos across border
The popular Mexican food item proved to be an ineffective cloaking device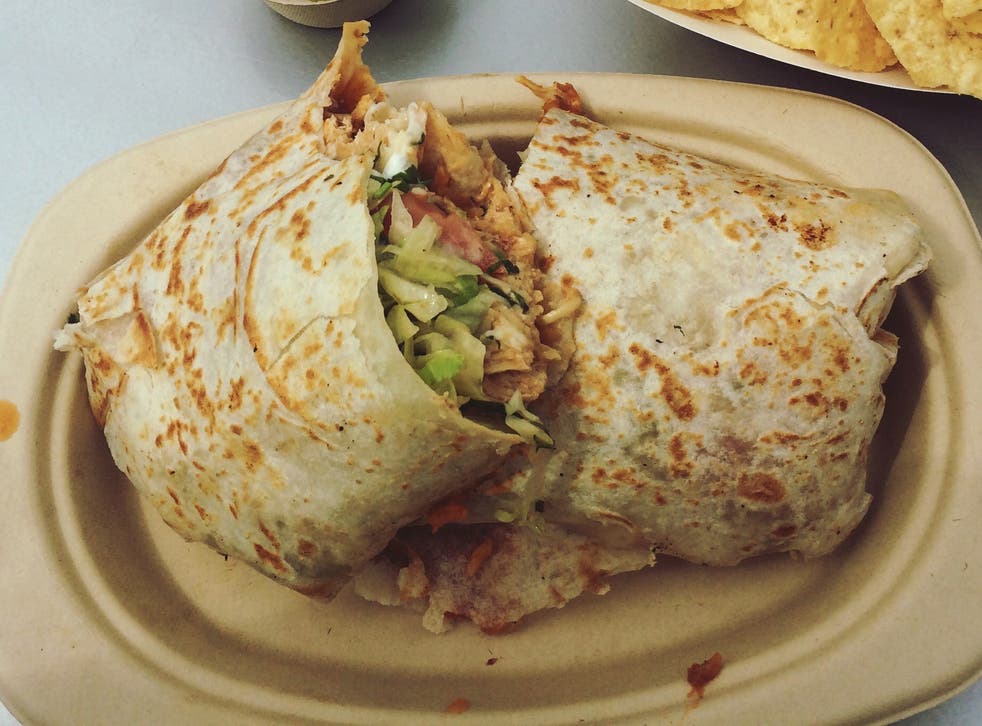 Where there is a will there is a way, and drug smugglers do what they can to sneak their valuable contraband into the the US market. But for one woman, disguising methamphetamine as a favourite handheld Mexican food delicacy was not enough to fool US Customs and Border Protection officials.
Border Patrol arrested a 23-year-old woman found smuggling more than $3,000 (£2,046) worth of meth into Nogales, Arizona. The narcotics were wrapped in tortillas, dressed up to look like unassuming burritos.
Drug-sniffing dogs confirmed the presence of the drugs inside of the one-pound bag containing the meth.
KTLA 5 reports that the Arizona-born woman told officers that she was a hired mule, paid $500 to smuggle the drugs across the US-Mexico border.
The arrest was one of a series of busts made on the Nogales border, netting about $929,000 worth of narcotics, the CBP said in a statement.
Five other men and one woman were arrested after they had tried to smuggle significant amounts of cocaine, meth, and heroin in their vehicles.
One man was discovered to be carrying $311,000 worth of cocaine inside the dashboard of his Chevrolet truck.
Join our new commenting forum
Join thought-provoking conversations, follow other Independent readers and see their replies