Mexican boy stands up to 11,000 anti-LGBT protesters in solidarity with gay uncle
Matt Payton
Tuesday 13 September 2016 12:30 Comments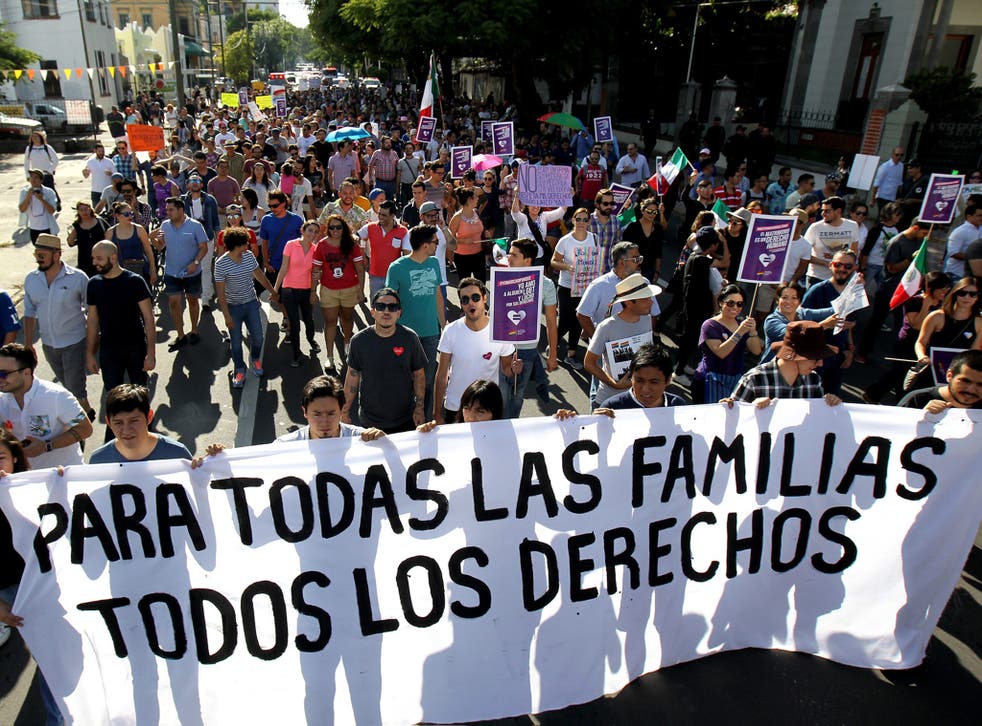 A photograph has gone viral of a 12-year-old boy standing up to a protest march by thousands of anti-LGBT protesters.
The boy made his stand in the middle of the empty street in front of the 11,000 people marching on Saturday in Celaya in the Mexican state of Guanajuato.
The protesters were voicing their opposition to Mexican President Enrique Peña Nieto's plan to legalise same-sex marriage across the country.
Journalist Manuel Rodriguez, who took the image, later spoke to the boy to find out why he took such bold action.
According to Regeneracion, the boy said: "I have an uncle that is gay, and I don't like people hating him."
The photograph has been compared with the 'Tank man' image of a young Chinese student standing in front of a line of tanks in Tiannanmen Square in 1989.
Currently, same-sex marriage is legal in the capital Mexico City and nine of the 31 Mexican states.
Despite the protests led by the likes of Frente Nacional por la Familia (National Front for the Family), President Nieto has continued to back same-sex marriage.
Register for free to continue reading
Registration is a free and easy way to support our truly independent journalism
By registering, you will also enjoy limited access to Premium articles, exclusive newsletters, commenting, and virtual events with our leading journalists
Already have an account? sign in
Join our new commenting forum
Join thought-provoking conversations, follow other Independent readers and see their replies