Mexican man 'kills himself minutes after being deported from US'
Guadalupe Olivas Valencia reportedly jumps from bridge metres from border less than an hour after being expelled
May Bulman
Wednesday 22 February 2017 15:35 Comments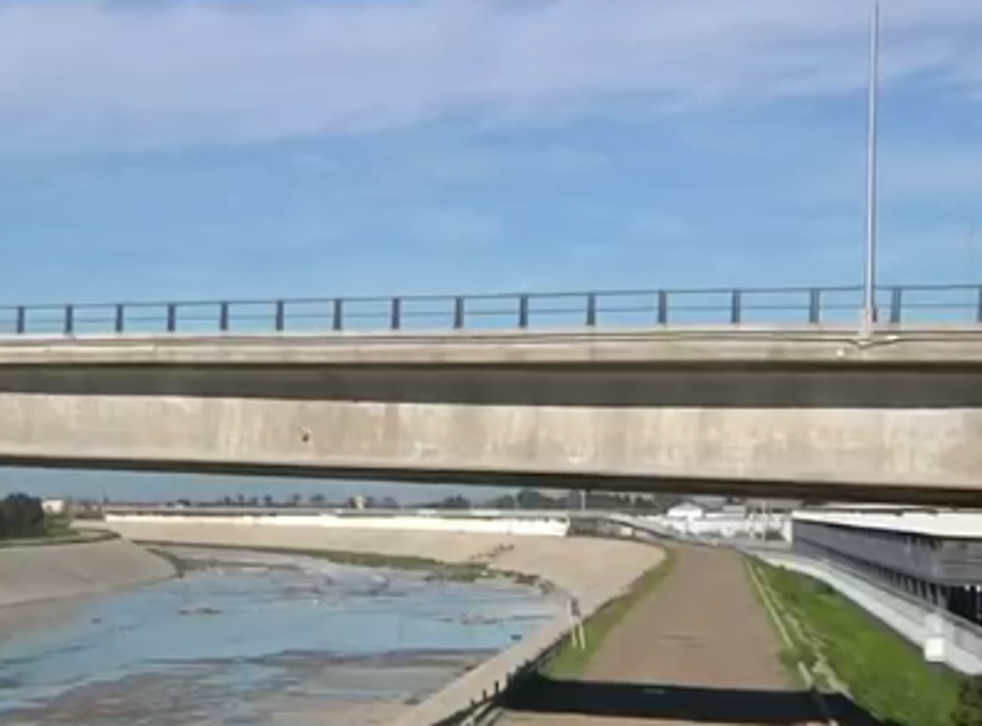 A Mexican man has killed himself minutes after being deported from the US by throwing himself from a bridge just metres from the US border, according to local authorities.
The man, named as 44-year-old Guadalupe Olivas Valencia, "threw himself from a bridge" shortly after being expelled from the US at around 8.20am on Tuesday, local security official Marco Antonio Sotomayor is reported to have said.
Emergency services arrived on the scene at around 9am and Mr Valencia was pronounced dead in hospital after suffering head injuries and cardiorespiratory arrest, according to Televisa News.
He was reportedly found beneath the bridge along with a plastic bag provided to all deportees by the US border control agency Immigration and Customs Enforcement Agency (ICE).
According to identity documents also found in his possession, Mr Valencia was a native of the State of Sinaloa in northwest Mexico, a region rocked by violence and illegal drug trafficking.
Prior to his death, Mr Valencia had seemed "anxious after being expelled to a city where "he knew nobody", a friend of his told AFP.
It was reportedly the third time US border agents had deported the Mexican migrant.
Mr Valencia's death came on the same day the Trump administration issued a new directive to accelerate the evictions of undocumented migrants from the US.
Two memorandums from DHS on Tuesday said the US government would start an expedited deportation of immigrants captured at US borders, allowing for far more deportations than those that were in place during the Obama administration.
The memorandums also called for the immediate reinstatement of the Secure Communities information-sharing program, which uses state and local police to help federal authorities identify and deport immigrants with criminal records.
The US Department of Homeland Security (DHS) authorised immigration and customs officials to question most of the immigrants they encounter when carrying out their duties, making an explicit exception only for undocumented migrants Called "Dreamers".
The vast majority of the 11 million illegal immigrants living in the US are said to be at risk of deportation under new guidelines, which broaden the criteria to include any illegal immigrant who is even suspected of a crime, in addition to those who have been charged or convicted.
Last month, the Donald Trump signed two executive orders relating to the southern border with Mexico, the first being directed the construction of a wall in the region, and the second boosting the number of border patrol agents and immigration enforcement officers who carry out raids and deportations.
Register for free to continue reading
Registration is a free and easy way to support our truly independent journalism
By registering, you will also enjoy limited access to Premium articles, exclusive newsletters, commenting, and virtual events with our leading journalists
Already have an account? sign in
Join our new commenting forum
Join thought-provoking conversations, follow other Independent readers and see their replies