Mexican security chief shot dead with wife as gang violence in border state escalates
Couple's bodies lay hidden until seen by passerbys who alerted the authorities
Rose Troup Buchanan
Tuesday 04 November 2014 08:50 Comments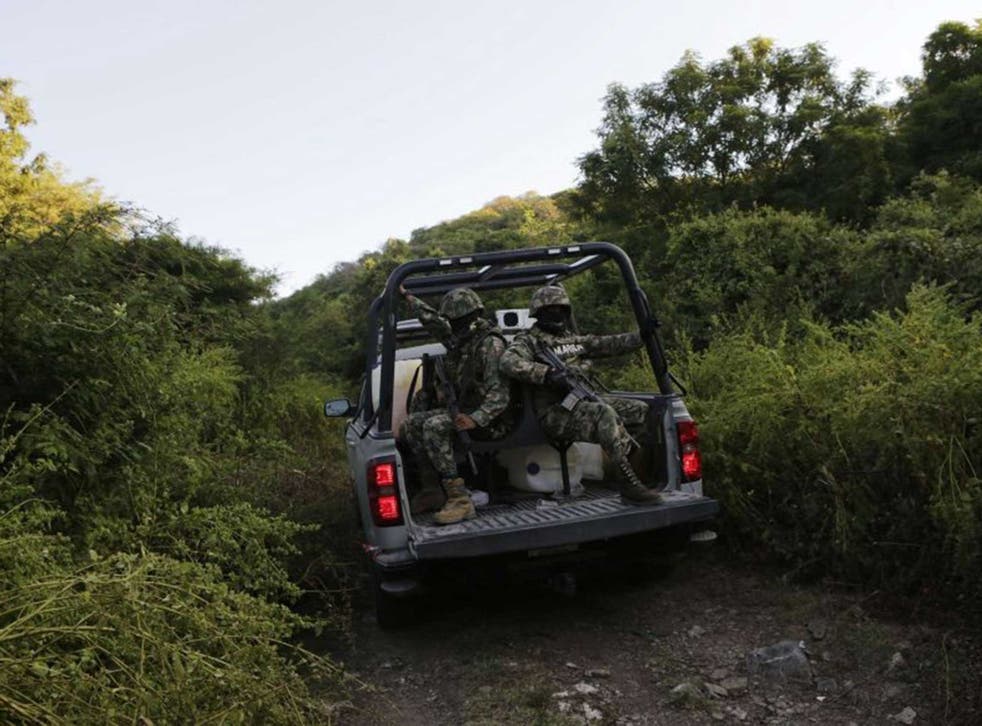 A security chief brought in to quell increasing violence has been found shot dead along with his wife in a north western Mexican border state.
Security chief Ricardo Nino Villarreal and his wife were killed over the weekend in Tamaulipas state, but their car remained unnoticed for a day until passer-bys alerted local authorities who discovered the bodies.
Mr Villarreal, a former general, had been dropped into the area around Nuevo Laredo to deal with the escalation of gang violence. The Zetas drug cartel and Gulf cartel consider the area – mere miles from Texas, America – their turf.
It is believed that armed assailants ambushed the couple as they drove through a neighbouring state, avoiding toll roads, in their compact car.
According to AFP hundreds of bullet casings were discovered at the scene of the crime.
It is not the first time a high ranking member of Mexico's security forces has been killed. In May Colonel Salvador Haro Munoz, Tamaulipas' chief of intelligence, was shot dead along with his two bodyguards.
In pictures: Mass protests hit Mexico

Show all 8
The border state continues to see increasing violence. Over the last four years protesters – who marched through Cuidad Victoria yesterday – estimate nearly 750 people have been killed or disappeared in the last four years alone.
Roman Catholic Bishop Antonio Gonzalez Sanchez questioned whether any progress was being made, despite accords being signed to combat crime.
"What good have those signatures done? I am just asking that question," Gonzalez Sanchez said.
Register for free to continue reading
Registration is a free and easy way to support our truly independent journalism
By registering, you will also enjoy limited access to Premium articles, exclusive newsletters, commenting, and virtual events with our leading journalists
Already have an account? sign in
Join our new commenting forum
Join thought-provoking conversations, follow other Independent readers and see their replies