French restaurateur killed over plot to steal five bottles of wine
Baptiste Lormand and business partner Luis Orozco were found dead after arranging meeting to sell high-end alcohol near Mexico City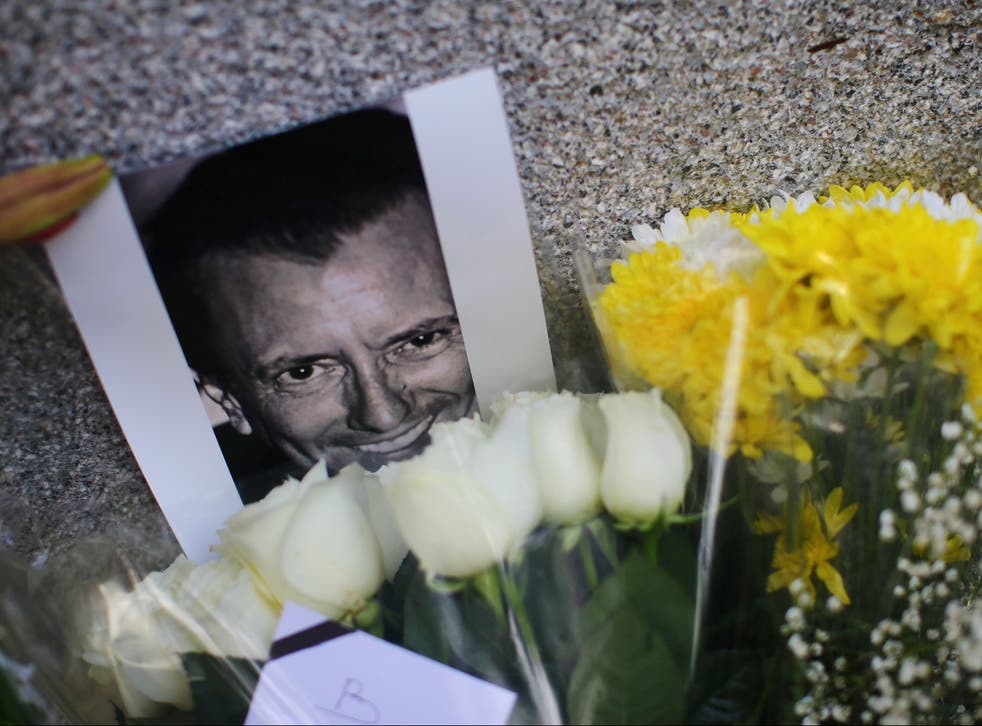 A French restaurateur and his Mexican business partner have been murdered over a plot to steal five bottles of expensive wine.  
The bodies of French-Mexican Baptiste Lormand, 45, and Luis Orozco were found bound in an empty car park south of Mexico City on Saturday.  
Police chief Omar Garcia Harfuch said evidence suggests a potential buyer contacted Mr Orozco on Thursday, 26 November, and agreed to buy five bottles of "high-end wine or liquor" that same day.
CCTV footage shows Mr Lormand and Mr Orozco parking up in separate vehicles on the side of the Mexico-Cuernavaca highway at about 7.40pm, Mr Harfuch said.
They stayed for about 20 minutes before they were joined by people in two other vehicles. It is thought the transaction then took place before they went their separate ways.
The meeting point was about one kilometre from the village of Magdalena Petlacalco where the victims' bodies and abandoned vehicles were found two days later.
Mr Harfuch said the incident appeared to be linked to an ongoing investigation into a criminal group "whose modus operandi consists of setting up fake transactions of goods advertised to the public, in which at the moment that a face-to-face meeting is set up to supposedly carry out the transaction, the sellers are attacked and sometimes killed".
Mexico City's attorney general Ernestina Godoy said "a significant number of bottles of high-end liquor and weapons" were seized during the arrests of three people in connection with the deaths.
Mr Lormand ran a Mexican-themed restaurant in Mexico City's upscale Polanco neighbourhood, far from the rural borough on the south side where he was found dead.
A few hundred people marched along a main thoroughfare of the wealthy neighbourhood on Monday in protest of the killings before leaving flowers outside the French embassy nearby.
Local residents and business owners took part, with one protester holding up a placard reading in Spanish: "When there's no justice, the authorities become accomplices."
Polanco resident Israel Reyes said he was deeply saddened by the killing and shocked that such a crime had occurred in an area generally deemed to be among the safest in the city.
"I think there's now a great responsibility on society and the authorities for us to restore order," he said.
Although investigators suspect robbery was behind the crime - some at the march claimed the Frenchman and his partner were victims of extortion.
French ambassador Jean-Pierre Asvazadourian offered his condolences on Twitter, writing that "like our entire community, I am saddened by the murder of our countryman".
Mexican president Andres Manuel Lopez Obrador, meanwhile, promised justice would be done.
"Work is being done on a thoroughgoing investigation. One has to have faith that we will be able to make progress with that investigation," he said, adding: "Nobody will be allowed impunity."
A spokesman for Mexico City prosecutor's office suggested the coronavirus pandemic may have hit the restaurant business so badly that Mr Lormand turned to selling expensive alcohol, or that normal channels for distributing high-end wine and spirits may have been disrupted by the coronavirus outbreak.
"The economic situation has of course been substantially altered by the pandemic, and in many cases people have turned to other activities, and other types of methods like deliveries have fallen into disuse," said spokesman Ulises Lara.
Mr Obrador took office two years ago pledging to reduce record levels of gang-fuelled violence. Instead, the bloodshed has only increased.
Murders hit another record in 2019, and are on track to surpass that mark this year, official data shows.
Additional reporting by Reuters