Mexican fireworks explosion: 14 people dead after accident at warehouse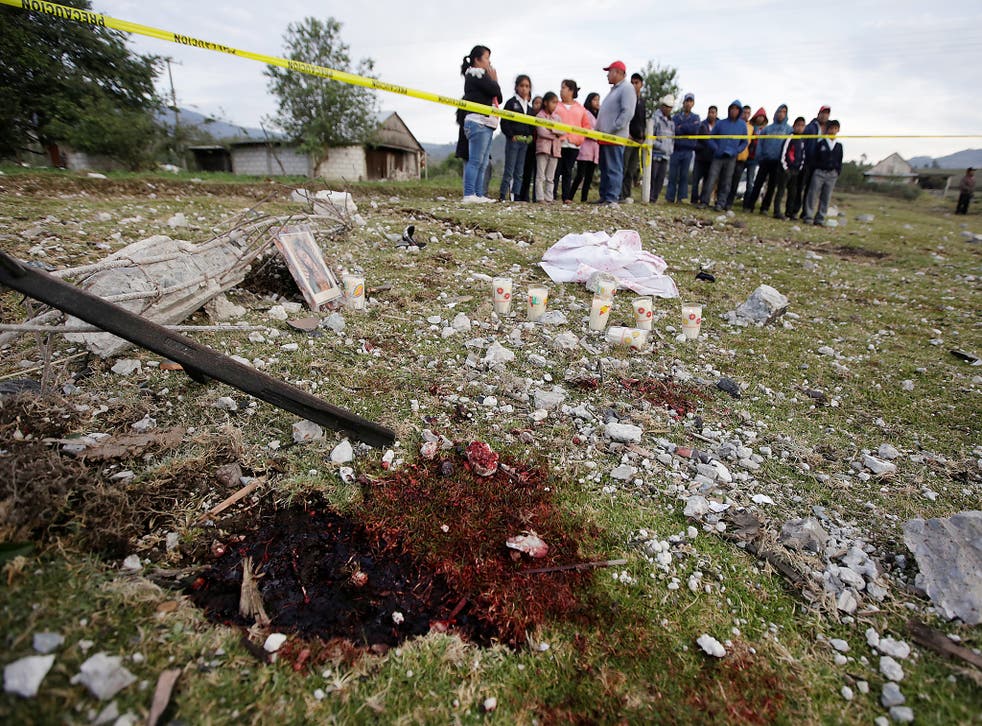 More than a dozen people have died following an explosion in a fireworks warehouse in Mexico, according to reports.
The death toll stands at 14 and 22 people were injured, officials say.
At least five children were killed.
The blast happened on Monday evening in a rural area of central Puebla state, according to Diodoro Carrasco, a state government senior official in Puebla state, told Cinco Radio.
The area is located around 200 km south-east of Mexico City.
Dozens of people were preparing for the annual feast of their patron saint on 15 May when a rocket launched outside, fell on top of a warehouse containing pyrotechnics for the festivities and triggered an explosion.
The house was destroyed and nine people were killed.
Three more people died later at hospital.
"I regret the death of children and adults in San Isidro Chilchotla, in the run-up to their Patron Saint," Mr Carrasco tweeted on Tuesday.
The news comes just five months after more than 30 people were killed and 70 injured by a similar explosion in a fireworks market at the northern edge of Mexico City.
More than a dozen children suffered 90 per cent burns to their bodies.
Join our new commenting forum
Join thought-provoking conversations, follow other Independent readers and see their replies