Mexican town's entire police force detained in connection with murder of mayoral candidate
This year's election is the bloodiest in Mexico's modern history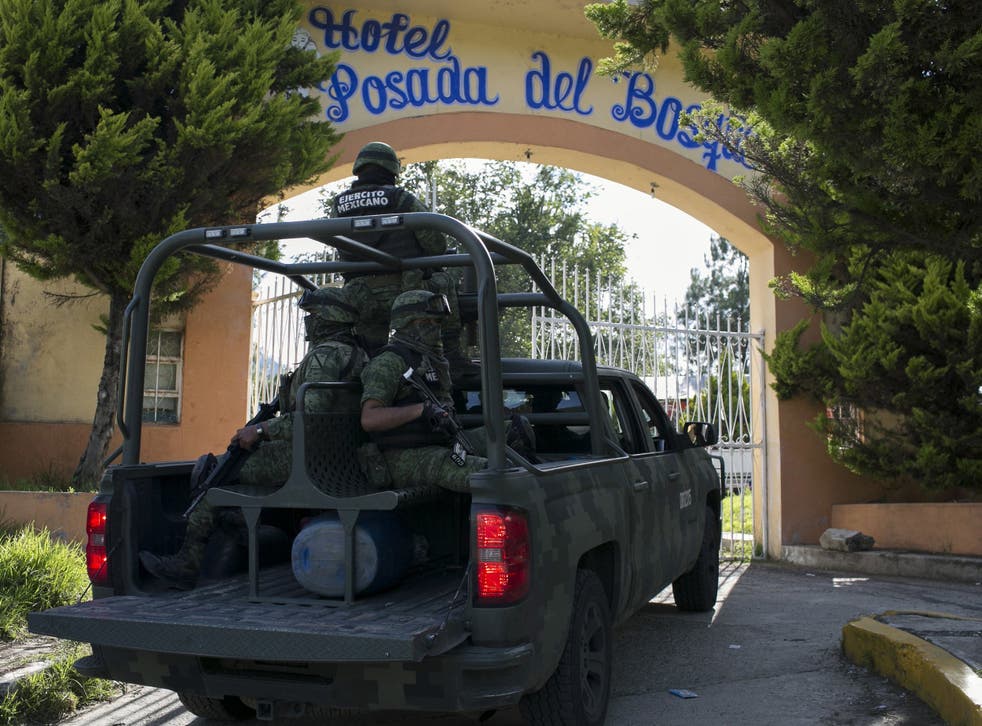 The entire police force of a Mexican town has been arrested on suspicion of involvement in the murder of a candidate for mayor.
Twenty-eight police officers from the town of Ocampo were detained by the police's internal affairs department.
State authorities issued a statement saying the probe focused on potential violations of the police code of conduct, without giving more details.
However, local media said the officers were held on suspicion of being complicit in the killing of Fernando Angeles Juarez, who was running for mayor of Ocampo.
Mr Juarez, the mayoral candidate for the leftist Democratic Revolution Party, was shot dead on Thursday.
His party issued a statement saying he had been assassinated and called on the government to provide protection for those running in the 1 July elections.
After he was killed, Ocampo's public security secretary, Oscar Gonzalez Garcia, was accused of involvement, the BBC reported.
Mexican federal agents were prevented from arresting him on Saturday by local police officers.
On Sunday, they returned with reinforcements and arrested the town's entire police force.
Mexico will vote for a new president on 1 July, alongside hundreds of other federal, state and municipal posts.
This year's election has been the bloodiest in Mexico's modern history.
Dozens of politicians, candidates and activists have been murdered by criminal groups and gangsters seeking to influence the shape of the post-electoral map.
Almost all of the 18 candidates killed across the country so far have been running for local posts.
Other politicians who were considering running have been killed before they could even register as candidates.
Register for free to continue reading
Registration is a free and easy way to support our truly independent journalism
By registering, you will also enjoy limited access to Premium articles, exclusive newsletters, commenting, and virtual events with our leading journalists
Already have an account? sign in
Register for free to continue reading
Registration is a free and easy way to support our truly independent journalism
By registering, you will also enjoy limited access to Premium articles, exclusive newsletters, commenting, and virtual events with our leading journalists
Already have an account? sign in
Join our new commenting forum
Join thought-provoking conversations, follow other Independent readers and see their replies