Forced to give birth in the mud: Asylum seekers help deliver baby at Mexican migrant camp
Under the Trump administration's Migrant Protection Protocols (MPP) programme, asylum seekers have been forced to wait for months in Mexican border towns, reports Chantal da Silva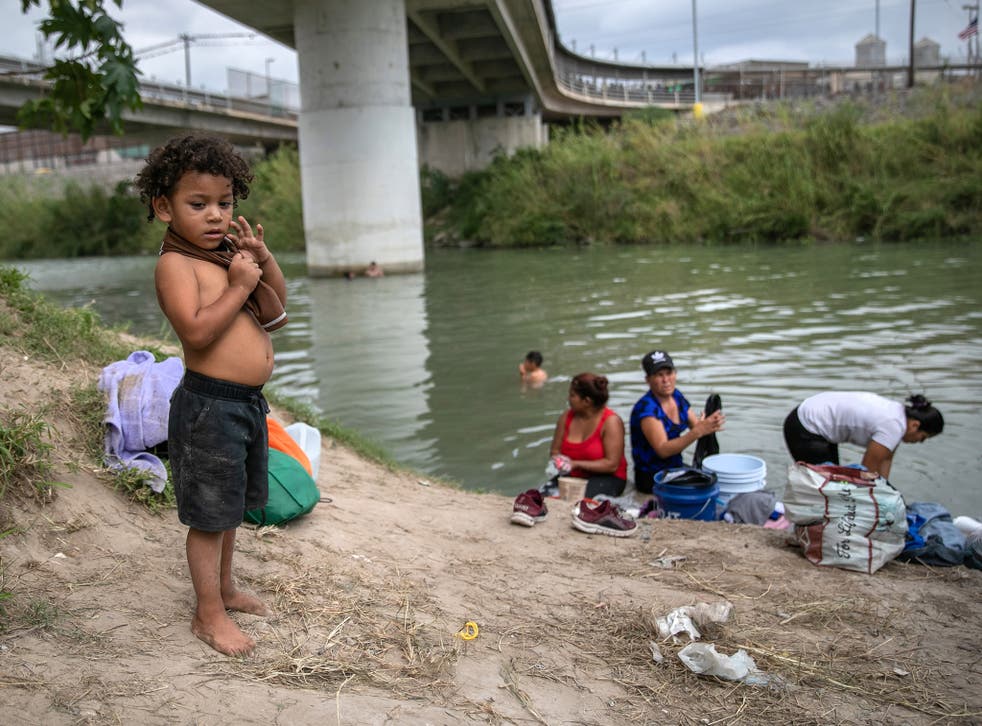 Asylum seekers at a migrant camp in the Mexican border town of Matamoros had to band together to help deliver a baby after an expectant mother at the encampment went into labour.  
By the time Consuelo Herrera, a Guatemalan asylum seeker living at the camp with her husband, Pedro, and their young son, began to experience contractions, it was too late to try to reach a hospital.
Instead, fellow asylum seekers helped her lie down on the ground, just by the edge of the Rio Grande, as they talked her through the harrowing experience, while volunteers helping operate the camp called an ambulance.
Join our new commenting forum
Join thought-provoking conversations, follow other Independent readers and see their replies