Michael Brown shooting: Protests against Ferguson grand jury decision spread across America
Times Square was closed down to vehicle traffic in New York, while in Washington DC an estimated crowd of 300 people marched towards the White House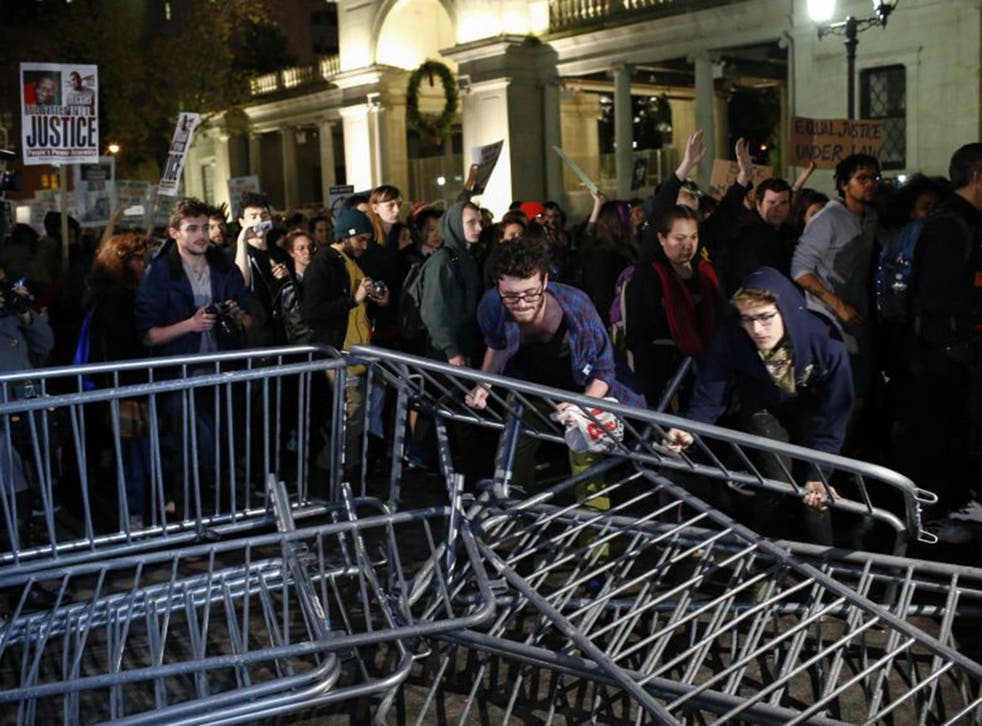 The news that a grand jury had declined to indict the police officer who shot and killed 18-year-old Michael Brown last August ignited instant unrest on the streets of Ferguson, Missouri, but more peaceful protests were also taking place in cities all across the country and in Washington DC.
Even as electronic billboards showed the usual commercial cornucopia of retail temptations, Times Square was closed down to vehicle traffic by New York police as hundreds jammed in to express their own disquiet at the ruling. Protests were also being held in Baltimore and Boston.
In Washington DC an estimated crowd of 300 people marched towards the White House within moments of President Barack Obama going before the nation on live television urging calm and restraint. Protest chants heard in the nation's capital included, "Black lives matter".
New York City also saw a spontaneous protest by roughly 200 people in Union Square, some brandishing signs with messages like "Jail killer cops." At one point, marchers knocked down police barriers in the square, which is close to New York University, and started making their way into the West Village and then north towards Times Square with police helicopters hovering overhead.
Smaller protests were staged in Denver, Colorado, and also in Seattle. As midnight approached on the East Coast there were no reports of any of the protests beyond the ones in Ferguson itself turning violent, however.
In pictures: New Ferguson unrest

Show all 55
Join our new commenting forum
Join thought-provoking conversations, follow other Independent readers and see their replies