Michelle Obama writes passionate defence of BLM movement: 'Protesters aren't criminals or troublemakers'
Michelle Obama hits out at political leaders misinterpreting the Black Lives Matter protests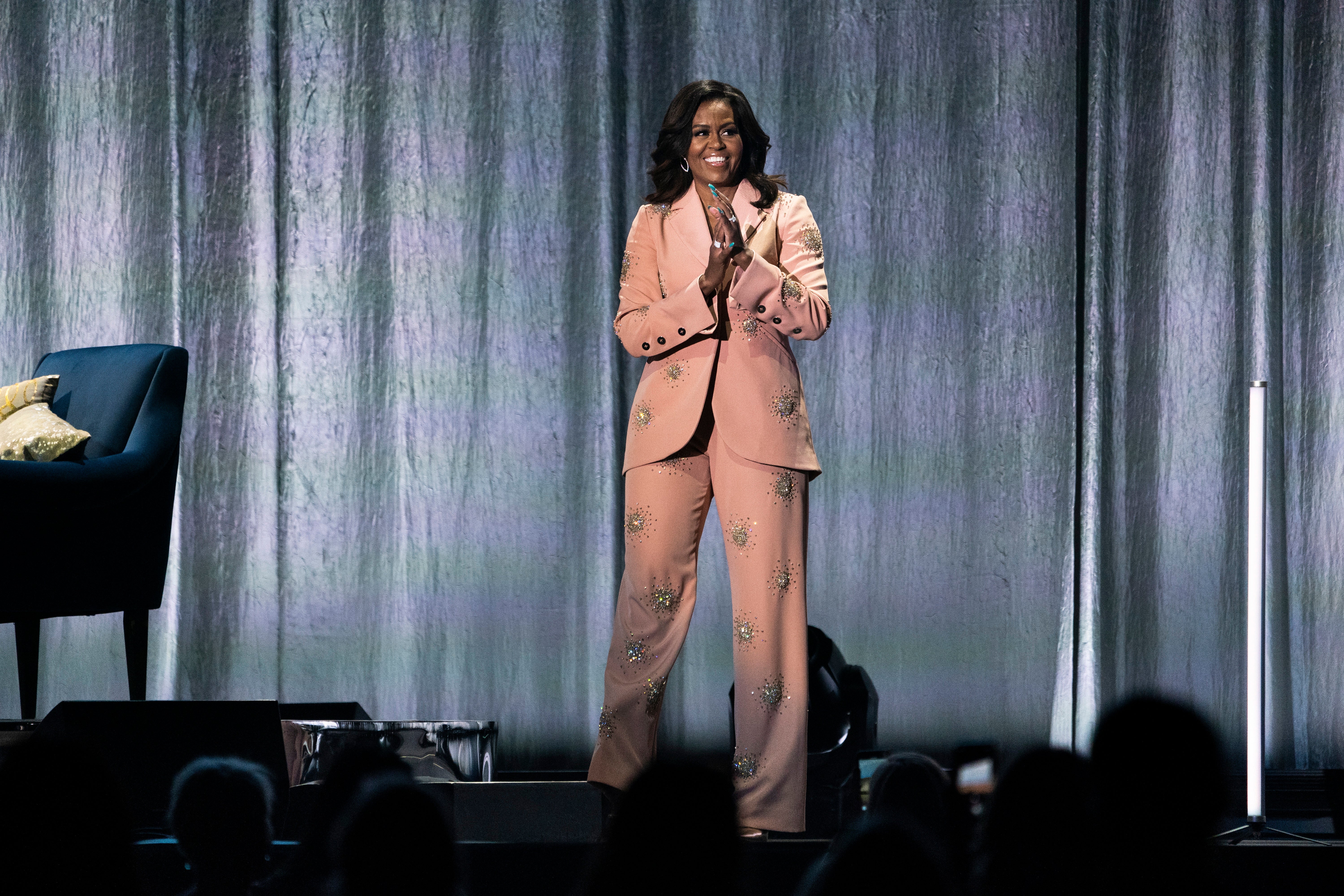 As 2020 comes to an end, former first lady Michelle Obama has reflected upon an unprecedented year and said that the "passionate message" of Black Lives Matter protests has stayed with her the most.
Ms Obama, 56, shared a long Instagram post on Tuesday along with a video of Patrick Hutchinson, who carried an injured rightwing white protester on his shoulder during the Black Lives Matter protests.
"We've endured so much this past year, from the devastation of the pandemic to the ups and downs of a hard-won election," she said, sharing the video. "But what has perhaps stayed with me most is the passionate message of justice and empathy that has defined the Black Lives Matter protests around the world."
She said she wants to share the example of Mr Hutchinson as many are distorting the "unity and righteousness of these protests".
Large-scale BLM protests in the US were sparked after the killing of black Minneapolis resident George Floyd after a police officer knelt down on his neck, choking him to death.  
Mr Hutchinson, whose video the former first lady shared, said that his natural instinct was to protect the vulnerable counter protester. "My real focus was on avoiding a catastrophe, all of a sudden the narrative changes into 'Black Lives Matters, youngsters kill protesters.' That was the message we were trying to avoid," he had said.
"They've been sowing seeds of division, misrepresenting those crying out for justice as troublemakers or criminals. The truth is, the millions around the world who showed up with their homemade signs were marching with the same kind of compassion that Mr. Hutchinson shows here," said the former first lady.
Ms Obama said now that the coronavirus crisis has made clear that "our fates are inextricably bound" she hoped that people continued to speak out against inequality and racial discrimination.
In the passionate post, she also hoped that in 2021 more people understand the experiences of those "who don't look, or vote, or think like we do"."I pray that we learn to pause when we're tempted to react in anger or suspicion. And I pray that we choose generosity and kindness over our worst impulses. That isn't always easy. But it's a place to start," she added.
Join our commenting forum
Join thought-provoking conversations, follow other Independent readers and see their replies