Michigan authorities 'knew' about the Flint water crisis at least a year ago
Water expert and Virigina Tech professor Dr Marc Edwards says authorities knew they were 'absolutely' breaking the law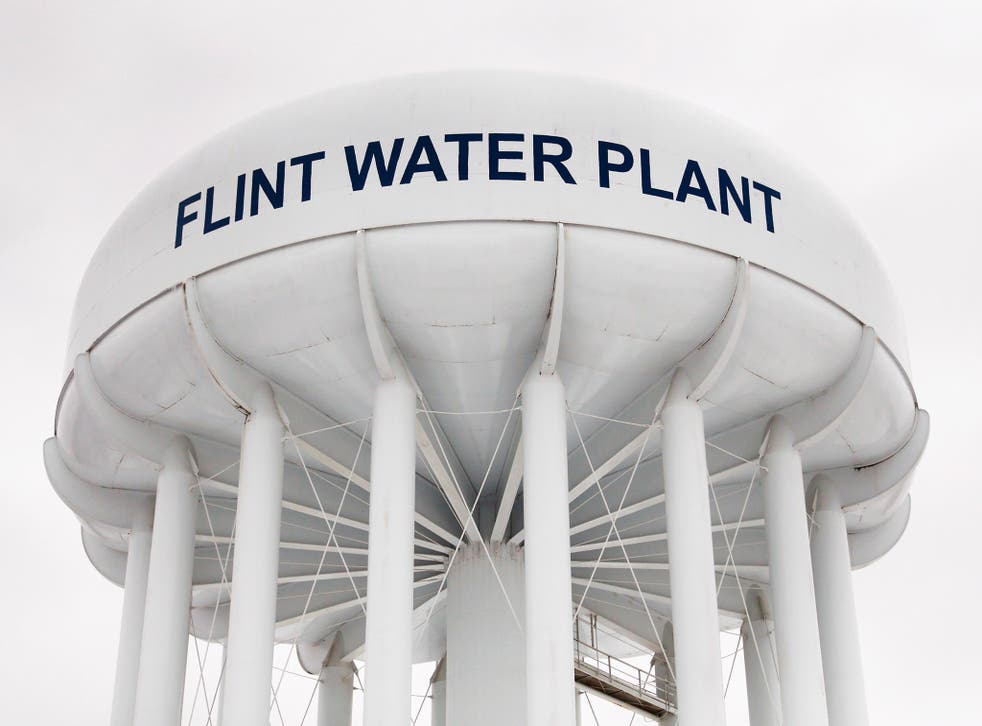 Authorities knew about the polluted water supply crisis in Flint, Michigan for "at least" a year and knew they were breaking the law on lead piping, according to a municipal water expert and professor at state university Virginia Tech.
Around 100,000 people have potentially been affected by highly-contaminated water since the citizens of Flint started drinking and cooking with water sourced from the local river in April 2014. The water had a corrosive impact on the lead pipes, meaning that lead leaked into the water supply.
Dr Marc Edwards, who is leading the research on the Flint Water Study, told The Independent that there was written evidence that Michigan authorities knew they had broken the law in April 2015.
There were also discrepancies between two reports on the toxicity of lead samples collected by the Michigan Department of Environmental Quality and the city of Flint between January and June 2015.
"They absolutely knew about it and weren't following the law," he said. " They never would have corrected it had we not got involved - kids would still be drinking that water today."
Dr Edwards said he spent $180,000 of his own money to conduct a survey of local residents to prove the undrinkable quality of the water supply. A full cost budget is on the research team's website.
These claims were backed up by a renowned documentary maker who has spent seven months documenting the story of the polluted water supply in Flint.
Anthony Baxter spoke of the "horrific" physical effects he has seen by people who have drank the water in Flint, including local resident Melissa Mays, her husband and three children, who suffered from rashes and their hair falling out.
Mrs Mays had approached the Mayor about a year ago but "received a wall of silence", he said.
Mr Baxter said there was also a spike of legionnaires disease, a type of pneumonia, following local authorities' decision to change the water supply from Detroit to the Flint river to save money.
Mr Baxter, the documentary maker who exposed Donald Trump's attempts to bully and harass residents in Aberdeenshire, Scotland who presented obstacles to his golf course plans, said he was seeing similar themes of people in power not listening to citizens' concerns.
"It's exactly the same," he said. "Those in power were not listening to their concerns about the environment."
"These are poorer people on the fringe of society," he added.
The governor's office said it responded "aggressively and quickly" to address the challenges in Flint, as reported by CNN.
There are around 3.3 million lead service lines and 6.4 million lead pipe-joiners in the US, and millions of US homes are still connected to lead pipes, according to a document from May 2010 from the US National Library of Medicine - National Institutes of Health.
"This [polluted water supply crisis] could happen anywhere," said Mr Baxter.
Lead piping was highly used in the Northeast and Midwest, and was even required by plumbing codes in US cities until Congress imposed restrictions on lead content in 1986, the document read.
Join our new commenting forum
Join thought-provoking conversations, follow other Independent readers and see their replies