Michigan State University fined record $4.5m over Larry Nassar sexual abuse scandal
The fine breaks a record, but is small compared to a civil settlement with victims of the school's gymnastics team doctor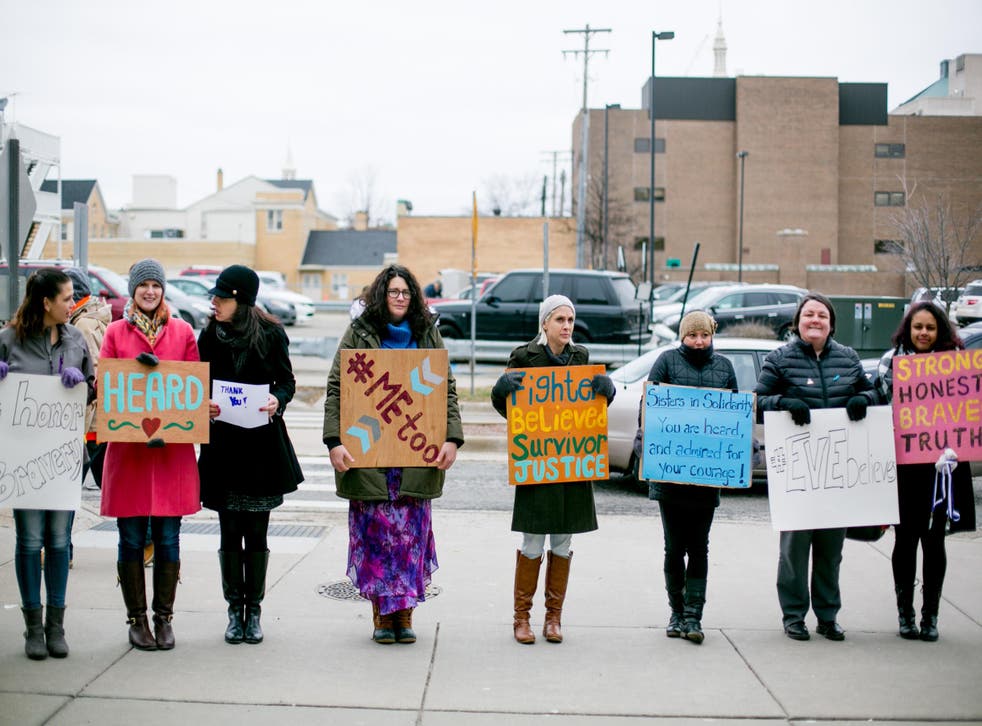 Michigan State University has been ordered to pay a $4.5m fine for failing to protect students from sexual abuse, education secretary Betsy DeVos has announced.
The fine sets a record as the largest to be paid under the Clery Act, a federal law that requires colleges to report all campus crimes. But it's small compared to the university's $500m civil settlement with young women sexually abused by Larry Nassar, the school's gymnastics team doctor.
The sum is part of a settlement with the education department, which is overseeing two investigations into the school's handling of abuse allegations against Mr Nassar and William Strampel, a former dean.
"What happened at Michigan State University was abhorrent," Ms DeVos said. "The crimes for which Larry Nassar and William Strampel have been convicted are disgusting and unimaginable. So too was the university's response to their crimes."
Last year, Nassar was sentenced to up to 175 years in prison for abusing dozens of girls and young women under the guise of providing medical treatment.
He was also given a separate sentence of up to 125 years for the abuse and an additional 60-year federal prison term for child pornography.
In Colombia, victims of sexual abuse speak out

Show all 28
Among the violations to the Clery Act fund by the department's federal student aid office were a failure to properly report incidents and disclose crime statistics, and a failure to notify campus security of complaints.
Ms DeVos had also ordered the education department's office for civil rights to investigate whether the university met its obligations under Title IX, the federal civil rights law that requires schools to respond to and address sexual assaults on campus.
That investigation, separate from the first, found that the school failed to adequately respond to complaints against Nassar. Mr Strampel was also found to have to subjected students to a "sexually hostile" environment, and repeatedly failed to take action regarding the horrific situation.
"Too many people in power knew about the behaviours and the complaints, and yet the predators continued on the payroll and abused even more students," Ms DeVos told reporters.
Under the settlement, the university will also have create a system for complying with the Clery Act in the future, and offer support to those impacted by past sexual misconduct.
Register for free to continue reading
Registration is a free and easy way to support our truly independent journalism
By registering, you will also enjoy limited access to Premium articles, exclusive newsletters, commenting, and virtual events with our leading journalists
Already have an account? sign in
Register for free to continue reading
Registration is a free and easy way to support our truly independent journalism
By registering, you will also enjoy limited access to Premium articles, exclusive newsletters, commenting, and virtual events with our leading journalists
Already have an account? sign in
Join our new commenting forum
Join thought-provoking conversations, follow other Independent readers and see their replies