Donald Trump's budget director pick Mick Mulvaney failed to pay $15,000 taxes for babysitter
Mick Mulvaney's hearing at the senate is due on 24 January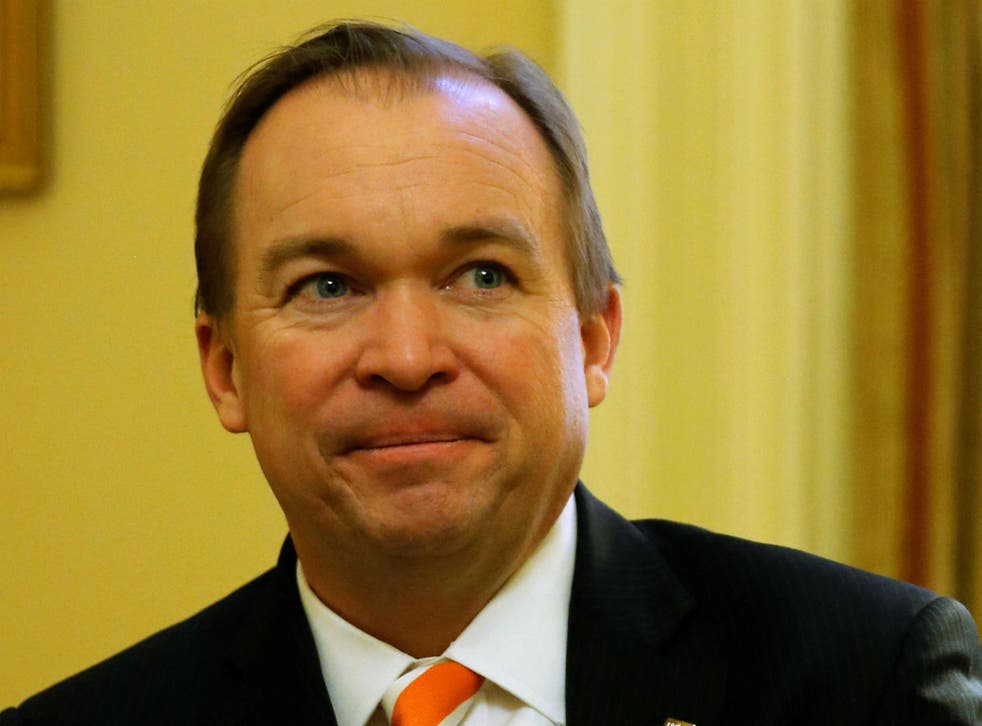 Donald Trump's nominee as budget director failed to pay thousands of dollars worth of taxes for a household employee.
South Carolina Republican Representative Mick Mulvaney did not pay $15,000 in payroll taxes for the babysitter he employed after he and his wife had triplets in 2000.
He made the admission in a statement to the Senate Budget Comiitee, obtained by the New York Times.
"I have come to learn during the confirmation review process that I failed to pay FICA and federal and state unemployment taxes on a household employee for the years 2000-2004," he said to the committee.
He then said he had paid more than $15,000 in taxes and is waiting the state tax bill, and would pay any penalties or interest to make up the loss.
He is due to go before the senate for his confirmation hearing as budget director on 24 January, and is likely to be asked about the issue.
Donald Trump's controversial cabinet
Democrat Senate Minority Leader Chuck Schumer responded: "When other previous Cabinet nominees failed to pay their fair share in taxes, Senate Republicans forced those nominees to withdraw from consideration.
"If failure to pay taxes was disqualifying for Democratic nominees, then the same should be true for Republican nominees."
A similar failure to pay taxes derailed previous cabinet nominees. President Barack Obama's nominee as Health Secretary, Tom Daschle, was forced to withdraw his nomination in 2009 as during the review process it was revealed he had failed to pay back more than $100,000 taxes for a car and driver given to him by a former employer.
Mr Obama's first Treasury secretary, Timothy Geithner, was also almost forced to withdraw after it was discovered that he did not pay $25,000 in taxes while working at the International Monetary Fund.
Register for free to continue reading
Registration is a free and easy way to support our truly independent journalism
By registering, you will also enjoy limited access to Premium articles, exclusive newsletters, commenting, and virtual events with our leading journalists
Already have an account? sign in
Register for free to continue reading
Registration is a free and easy way to support our truly independent journalism
By registering, you will also enjoy limited access to Premium articles, exclusive newsletters, commenting, and virtual events with our leading journalists
Already have an account? sign in
Join our new commenting forum
Join thought-provoking conversations, follow other Independent readers and see their replies