Body of seven-year-old migrant child who died in US custody at border returned to Guatemala
The girl died less than 48 hours after being detained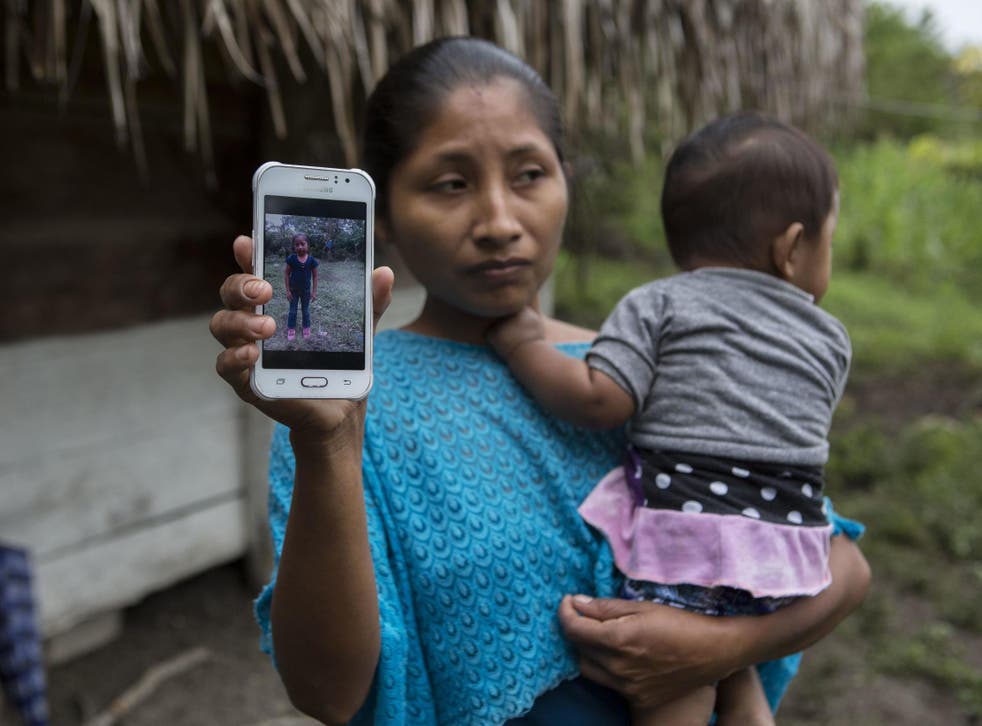 The body of a seven-year-old girl who died in border patrol custody has been returned to her home country of Guatemala.
The body of Jakelin Caal Maquin arrived on Monday in the tiny town where she was born. The Central American village has no running water, paved streets, or electricity, and has a population of only 420 people. Mourners gathered around Jakelin's coffin and set up a handmade altar with flowers and photos of the girl. Community members made food and donated money and grain to the family. Her mother, 27-year-old Claudia Maquin, and Jakelin's grandparents, grieved.
On 6 December, Jakelin and her father, Nery Gilberto Caal Cuz, arrived in the US. They were arrested and taken into custody separately. Along with more than 150 other immigrants, the family was arrested and split up at Antelope Wells, New Mexico.
Only hours after the arrest, Jakelin's temperature reached 40.9 degrees Celsius, according to Customs and Border Protection. Emergency medical technicians revived her, and she was taken to a hospital in El Paso, Texas for treatment. On 8 December, Jakelin died.
The family told the Associated Press that they could not afford to travel Guatemala City, the capital of Guatemala, to meet the body after it was flown into the country. Instead, they waited for a vehicle to drive it to their city, 13 hours away.
Support free-thinking journalism and attend Independent events
Customs and Border Patrol claims that Jakelin was not in good health when she arrived, and they did everything to save her life. However, the United Nations is demanding a special inquiry into the girl's death, The Guardian reports.
Her father, who is in debt to a coyote who helped them get into the US, has an upcoming court date to determine whether he can stay in the country, according to his father.
Additional reporting by AP
Register for free to continue reading
Registration is a free and easy way to support our truly independent journalism
By registering, you will also enjoy limited access to Premium articles, exclusive newsletters, commenting, and virtual events with our leading journalists
Already have an account? sign in
Register for free to continue reading
Registration is a free and easy way to support our truly independent journalism
By registering, you will also enjoy limited access to Premium articles, exclusive newsletters, commenting, and virtual events with our leading journalists
Already have an account? sign in
Join our new commenting forum
Join thought-provoking conversations, follow other Independent readers and see their replies