Mike Pence not invited to 'big LGBT party' held outside his house
'We are queer, we are here, we will dance!'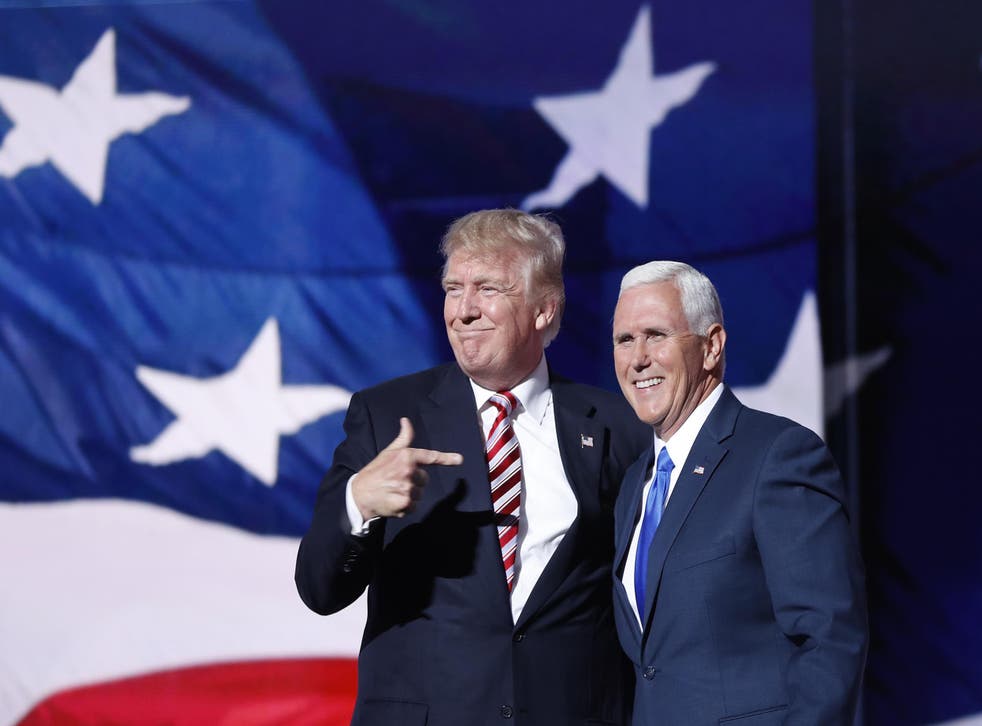 A group of activists have held an 'LGBT dance party' outside the home of Vice President Elect Mike Pence.
Around 200 protesters, decked in rainbow flags and glitter, danced outside the Republican politician's home, while blasting Beyonce songs from a pick-up truck.
The crowd shouted "We are queer, we are here, we will dance!"
Some participants held glow sticks, while others bore signs with slogans such as "Love Trumps Hate" and "Make America Gay Again".
Mr Pence, who is known for his opposition to LGBT rights, recently moved into a new neighbourhood in the Chevy Chase area of Maryland. He is due to be inaugurated as Donald Trump's second in command at the inauguration on Friday.
Mr Pence has previously signed a "religious freedoms bill" making it legal to discriminate against LGBT people due to faith. He has also opposed marriage equality, LGBT inclusive anti-hate crime laws and repealing the "don't ask, don't tell" policy.
Protesters marched from Friendship Heights metro station to the Vice-President elect's home. They were stopped from approaching his home directly by police officers and instead stopped to hold the impromptu dance party in the street, The Advocate reports. Activists say they managed to shut down the roads outside Mr Pence's property.
Crowd of people hold LGBT dance party outside Mike Pence's house
The action was organised by Firas Nasr, who co-ordinates Werk For Peace, a direct action group which uses dance to highlight and advocate against LGBT discrimination.
He told The Advocate that Mr Pence is a: "staunch homophobe and transphobic; he supports conversion therapy, he's passed a draconian anti-LGBT law, he does not support gay marriage, and we're here to say that's not OK."
Trump and Putin passionately kiss in street mural

Show all 14
He added: "Dance as a form of protest is a really powerful form of protest, especially in the queer community because dance and the dance floor has always been a sacred space for us," said Nasr.
"It's been a safe space, a space for self expression, for connection, for love, for self-love, so Werk for Peace is taking the dance floor to the streets and assert that we are queer, we are here, and we will dance."
Join our new commenting forum
Join thought-provoking conversations, follow other Independent readers and see their replies