Mike Tyson announces he is backing Donald Trump for president
"We're the same guy. A thrust for power, a drive for power. Whatever field we're in, we need power in that field. That's just who we are."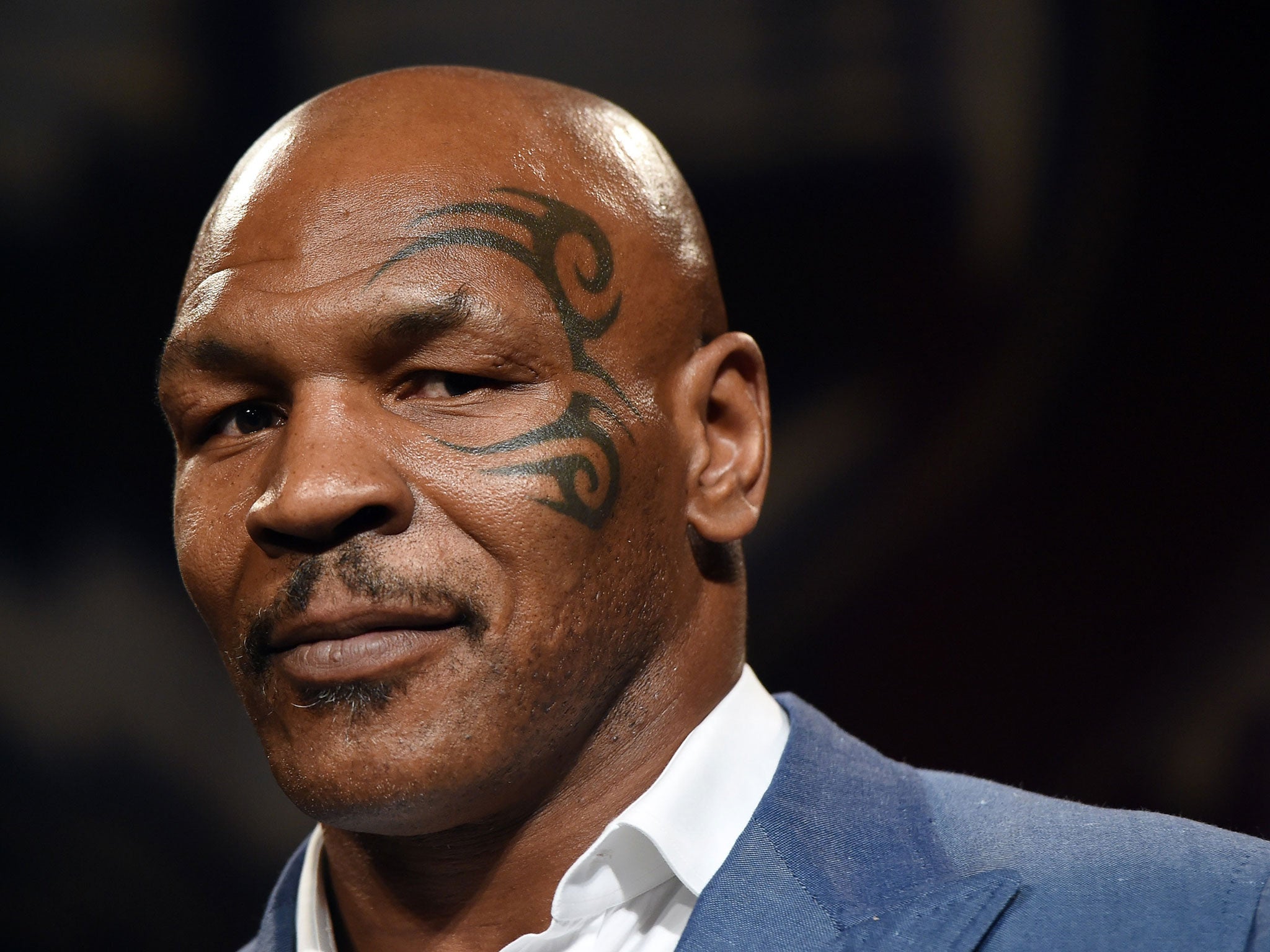 Boxer Mike Tyson has announced that he is backing Republican presidential candidate Donald Trump.
The former world heavyweight champion has said that he supports the controversial politician because he feels Mr Trump gives him respect and that the pair have been friends for years.
Announcing his political allegiance in an interview with The Daily Caller, Mr Tyson said: "That sh*t is the real deal. Listen: I'm a black mother***** from the poorest town in the country. I've been through a lot in life.
"And I know him. When I see him, he shakes my hand and respects my family. None of them- Barack, whoever- nobody else does that. They're gonna be who they are and disregard me, my family."
"So I'm voting for him. If I can get 200,000 people or more to vote for him, I'm gonna do it."
He explained how the unlikely pairing came about: "We're really good friends. We go back to '86, '87. Most of my successful and best fights were at Trump's hotels. He didn't manage me, though. He was just helping me with my court case."
Mr Tyson stood trial for rape in 1992. He was found guilty and served a three year prison sentence.
He told the paper why he felt an affinity with Mr Trump: "We're the same guy. A thrust for power, a drive for power. Whatever field we're in, we need power in that field. That's just who we are."
Donald Trump's most controversial quotes
Show all 14
Mr Tyson, who converted to Islam whilst in prison following his conviction for rape, said that he was not concerned that Mr Trump might successfully ban Muslims from entering the US, as the politician had previously indicated.
Mr Tyson said: "He's just not gonna do that. Congress just won't do that. But that doesn't mean he can't be president, you know what I mean?"
Latest polling figures from the Republican race indicate that Mr Trump maintains a strong lead as the candidates near the Iowa caucus.
The Iowa caucus is seen within US politics as one of the chief indicators of the nomination winners and losers. Barack Obama, Al Gore and George W Bush were all successful in the Iowa caucus.
The most recent CNN/ORC poll suggests that Mr Trump is polling at 37 per cent and will lead among Iowa Republicans.
Ted Cruz is expected to place second at 26 per cent, Marco Rubio to poll third with 14 per cent and Dr Ben Carson to come fourth with 6 per cent.
Join our commenting forum
Join thought-provoking conversations, follow other Independent readers and see their replies