Protesters shut down Milo Yiannopoulos and Martin Shkreli University of California event
Tensions rose as hundreds of protesters, holding signs saying 'you can't pink wash fascism', surrounded the venue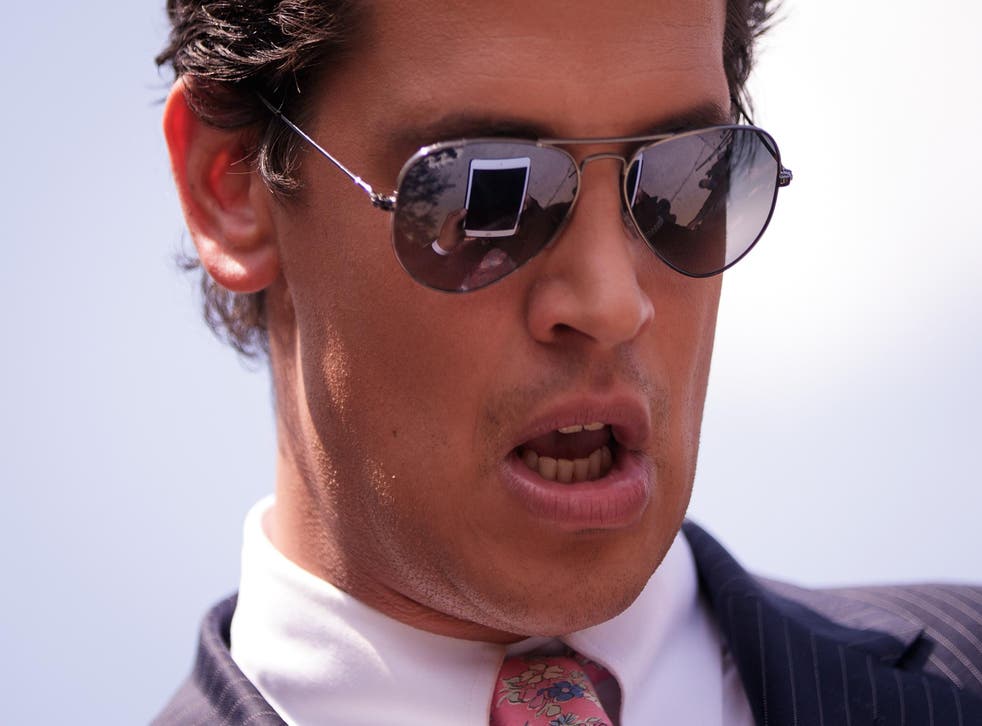 An event featuring far-right journalist Milo Yiannopoulos and former pharmaceutical boss Martin Shkreli at the University of California was cancelled on Friday night after heated protests erupted.
Protesters broke through barricades erected by university police and surrounded the venue while vociferously shouting "shut it down" in the hours leading up to the event.
After liaising with university police and student affairs officials, UC Davis College Republicans, who sponsored the controversial talk, cancelled the event thirty minutes before Yiannopoulos was due to speak.
The scheduled appearance of the Breitbart editor, who was one of Twitter's most notorious trolls before he was permanently banned from the site in July, was a stop on his "Dangerous Faggot" university tour. During the last leg of his tour at the University of Wisconsin-Milwaukee, Yiannopoulos mocked a transgender student by name for filing a Title IX complaint about bathroom access and suggested liberals were waging a "war against men".
Shkrekli, who gained notoriety after he raised the price of a HIV-related drug by 5,000 per cent while working as the CEO of Turing Pharmaceuticals, was also scheduled to speak at the event.
Tensions rose as hundreds of protesters, holding signs saying "you can't pink wash fascism" and blowing whistles, encircled the venue. One group managed to push past police and form a human chain blocking the building's entrance and an activist who managed to get inside the venue was arrested.
President Trump protests

Show all 20
Friction further heightened as protesters and supporters of the event came face to face at the first high-profile university protest of 2017.
"We shut down the event it was great mission accomplished," one protester told CNN.
The university's interim Chancellor Ralph J Hexter expressed his indignation about the protests.
"I am deeply disappointed with the events of this evening," Mr Hexter said in a statement. "Our community is founded on principles of respect for all views, even those that we personally find repellent. As I have stated repeatedly, a university is at its best when it listens to and critically engages opposing views, especially ones that many of us find upsetting or even offensive."
He said there were no broken windows or other property damage during the protest despite reports there had been.
Protesters zoned in on Shkreli, who has been dubbed a "pharma bro" and "the most hated man in America", after he left the venue.
"It's disgusting. Progressivism is about having a conversation," Shkreli, who was suspended from Twitter last week after harassing Teen Vogue's weekend editor Lauren Duca, told reporters.
Shkreli was arrested in December 2015 on allegations of securities fraud and stepped down as the head of Turing Pharmaceuticals immediately afterwards. He has denied the charges and his trial is scheduled to begin on 26 June.
Yiannopoulos, an outspoken Donald Trump supporter, posted on Facebook that the event had been cancelled "after violence from left-wing protestors".
Yiannopoulos was permanently suspended from Twitter in July following claims he had aggravated and helped lead the Twitter abuse of Ghostbusters actor Leslie Jones.
He has been dubbed a spokesperson for the so-called "alt-right movement" - a political movement which has been accused of racism, antisemitism, misogyny, and of sharing an ideology with far-right parties such as the French National Front.
At the end of November, Simon Langton Grammar School for boys in Canterbury chose to cancel a talk by Yiannopoulos because the Department for Education's counter-extremism unit decided to intervene over safety concerns and the threat of demonstrations at the school. Yiannapoulos attended the school but says he was expelled.
At the end of December, it emerged that Yiannopoulos had signed a $250,000 (£203,000) contract with Threshold, a conservative imprint of publisher Simon & Schuster. Jones has accused Simon & Schuster of helping the likes of Yiannopoulos "spread their hate".
Join our new commenting forum
Join thought-provoking conversations, follow other Independent readers and see their replies