Judge blocks arrest of journalists covering Minnesota protests amid reports journalists rounded up
Federal judge notes journalists were struck by projectiles, pepper-sprayed, and grabbed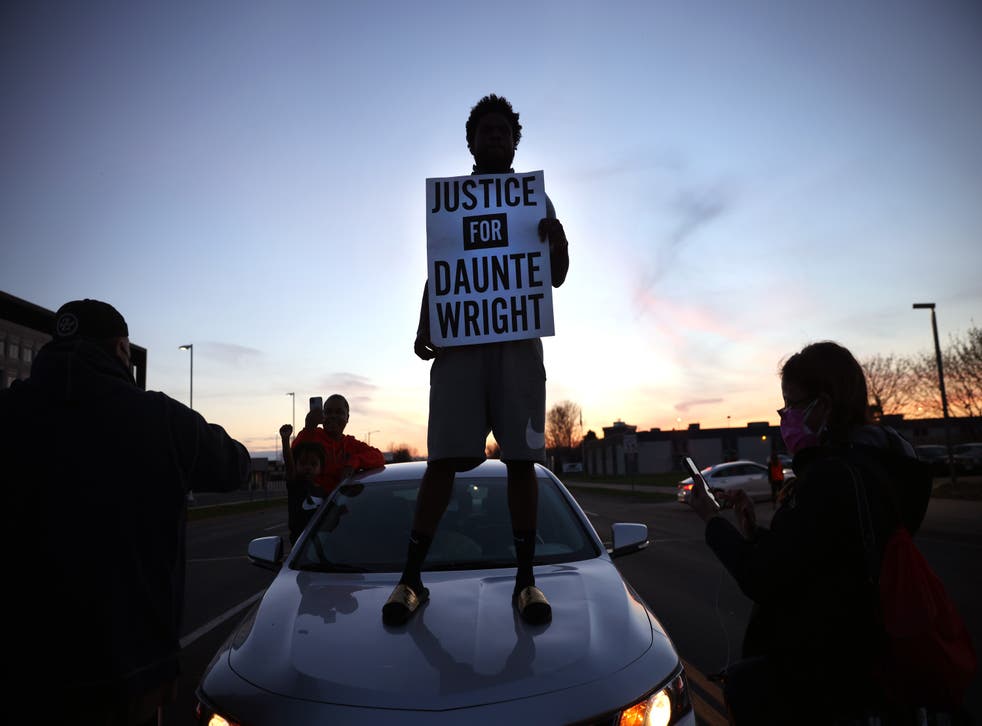 A judge has blocked the arrest of journalists covering Minnesota protests amid reports members of the press were rounded up for state patrol to take images of them.
The order comes after protests erupted in response to a police officer from the Brooklyn Centre Police Department shooting 20-year-old Daunte Wright in Minnesota's Brooklyn Centre.
Hundreds of protesters have descended on the streets every night for the last week - with police firing tear gas and rubber bullets as well as openly threatening to arrest journalists via loudspeakers.
Federal judge Wilhelmina M Wright drew attention to police mistreatment of members of the media in the last week in a 22-page order issued on Friday - noting police orders specifically targeted journalists to leave protest areas, as well as journalists being struck by projectiles, pepper-sprayed, and grabbed.
The temporary restraining order blocks Minnesota state law enforcement officers from employing force against members of the media and arresting them or confiscating their cameras or audio recordings.
Plaintiffs in the case refer to a number of alleged examples of police ordering members of the media to disperse even though curfew rules do not apply to them, and "other acts impeding the press's ability to observe and report about" the demonstrations.
Liz Sawyer, a journalist, shared footage on Twitter that appeared to show members of the press being rounded up by state patrol.
"Media has been ushered to a checkpoint where state patrol is taking pictures of every journalist's credentials and face," she tweeted.
Evan Frost, a photojournalist, said: "I'm with photographer Tim Evans. Says he was maced, tackled and punched in the face by a state trooper as they cleared the area, despite showing his badge and stating he was press. He's been processed and released but has facial bruising."
The US Press Freedom Tracker states at least 134 journalists were arrested or detained last year, while there were 413 incidents of reporters being hurt or assaulted.
Join our new commenting forum
Join thought-provoking conversations, follow other Independent readers and see their replies