Woman dies in unknown circumstances two days after video pleading for help from hospital in Canada
Ndjomouo claimed she was being given penicillin, a drug she was allergic to, for days before her death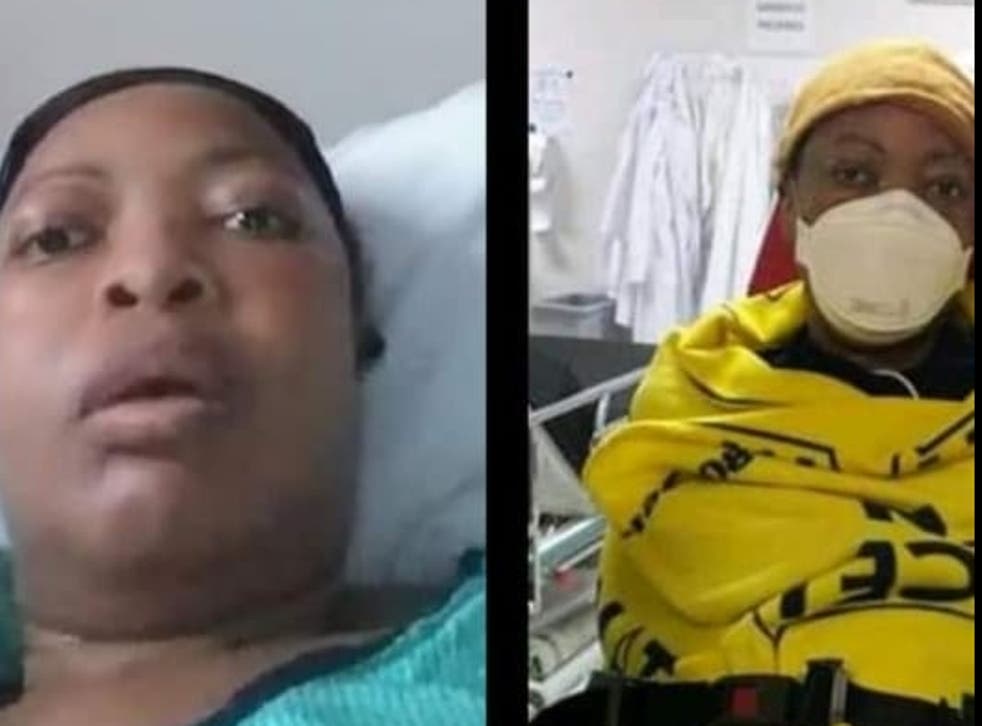 Canadian authorities are investigating after a Cameroonian woman died in hospital just days after posting a video online accusing medical staff of "wanting to kill" her.
Mireille Ndjomouo, a 44-year-old single mother of three, shared the video calling for help from Charles-Le Moyne Hospital in Montreal, claiming doctors were treating her with penicillin despite knowing she was allergic to it.
She was moved to another hospital after the video sparked an outcry from friends and family, but died two days later on 9 March. Her cause of death is not yet known.
The Quebec coroner is now looking into the death, the health department told CBC.
In the video Ndjomouo recorded from her hospital bed on 7 March, through laboured breathing she called for help from those watching to get her transferred to another hospital "where [she'd] be better looked after".
"Help me, I don't want to die and leave my kids. I'm suffocating. I'm allergic to penicillin but then they injected me with penicillin, knowing full well that I'm allergic," she said in her native language.
"My mouth is paralysed, my face is also swollen [...] I'm not really the person you see on this video [...] I am slowly dying in this hospital."
Ndjomouo said her sister, who is a nurse, was not allowed to see her and sent from her room twice. "They want to kill me," she said in the video.
Local media reports have described the video as a grim reminder of the case of Joyce Echaquan, an Indigenous Canadian woman who filmed a video accusing nurses of racial abuse and giving her morphine – which she was allergic to – before her death in a Quebec hospital.
The health authority that oversees Charles-Le Moyne Hospital has declined to comment on Ndjomouo's case citing patient confidentiality, but told CBC in an email that it was something the hospital's quality department was looking into.
Ndjomouo was moved to Montreal's Jewish General Hospital amid pressure from her family and members of the community, where she was diagnosed with lymphoma, reported Journal de Montréal.
She leaves behind her three children, the youngest of whom is 14 years old, according to a GoFundMe campaign organised by her sister to help the family return Ndjomouo's body to her native Cameroon.
The president of the Young Cameroonian Chamber of Commerce of Canada, Pierre-Marc Ngamaleu, called the case shocking and upsetting. He said he believes Ndjomouo's case was one of negligence rather than racism.
The family has set up a Facebook page "Justice Pour Mireille Ndjomouo" to seek answers over her death.
Join our new commenting forum
Join thought-provoking conversations, follow other Independent readers and see their replies