Missing New York dog discovered 1,100 miles away in Florida after leaving home following owner's death
Nobody knows how Sinatra the husky made epic journey alone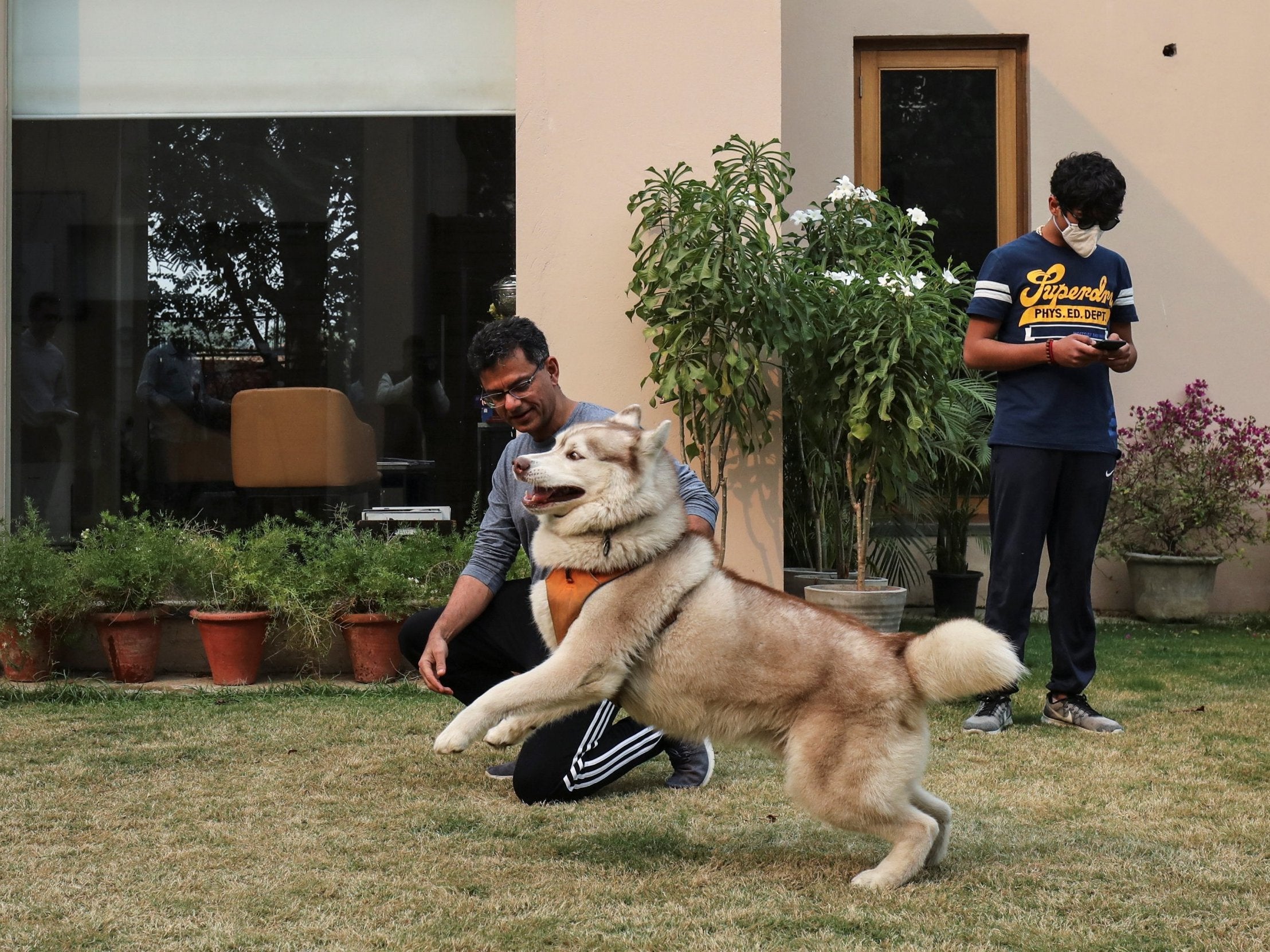 An intrepid dog has been found more than 1,100 miles away from home after disappearing 18 months ago following the death of his owner in a tragic gun accident.
Sinatra, a brown and white husky, went missing from his home in Brooklyn, New York, last year.
Somehow, the canine managed to make it all the way to the town of Seffner, in Florida - more than 1,100 miles south of New York – where he was found by 13-year-old Rose Verill.
Thanks to social media, the Verill family managed to track down Sinatra's original owners and have arranged to return the dog.
Helped by a friend, Jeanne Baldi, the Verills first started looking for the husky's owners by having an identification chip read by a vet.
But the vet could only identify some partial information: the name "Willis Les" and a phone number that was one digit short.
In desperation, Ms Baldi went online and began searching for anyone who even slightly matched the information they had gleaned.
The dog in photography: 1839-Today
Show all 11
She found a man called Lesmore Willis on Facebook and messaged him. To her shock, Mr Willis replied to say he had indeed lost a dog.
They quickly discovered both the dog he had lost and the one found in Florida had a similar problem with its right foot and confirmed the match by exchanging photographs.
Ms Baldi said she never imagined her Facebook sleuthing would solve the conundrum, especially because she could see Mr Willis lived so far away.
"I never would have thought [Sinatra] was from Brooklyn," Baldi said. "I messaged Lesmore over Facebook and didn't think it would lead to anything when I saw where he was from."
Neither does she, or Mr Willis, have any idea how Sinatra managed to travel the 1,100 miles between New York and Florida.
But once Sinatra's owners were found, a new tragedy emerged. The dog had originally been a 14th birthday present for Mr Willis's daughter Zion.
Dogs now accepted in Mercure hotels
She was an avid dancer and animal lover, who even started her own dog-walking business while still a teenager.
Sadly, two years later after Sinatra arrived, Zion was killed in a gun accident while at a friend's house. To compound the loss, Sinatra disappeared the following year.
"That was her dog and their bond was strong," Mr Willis said. "She loved to take him on her walks to the store.
"The love was obvious. When he was gone, it was like losing a part of her."
Ms Baldi said Mr Willis had been inconsolable when he lost the canine because the dog was such a strong connection to his late daughter.
The Willis family had put up flyers and searched across New York for Sinatra after he disappeared but had given up ever seeing him again.
Support free-thinking journalism and attend Independent events
But the much-loved husky will soon be reunited with his Brooklyn family after friends of Ms Baldi agreed to take him back north to the Willis family.
"It's the funniest thing," said Rose's mother, Denise Verrill. "He's been such a wonderful guest and such a sweet dog. I can see why they love him so much."
"Of course he's getting a big hug as soon as I see him," Mr Willis said.
"Sinatra always loved turkey legs at Thanksgiving, so I'm saving him a big turkey leg for when he returns home."
Join our commenting forum
Join thought-provoking conversations, follow other Independent readers and see their replies