Missing salvage expert who found $50m of sunken treasure before disappearing, tracked down at last
Tommy Thompson, who vanished owing investors $12m, had lived off the grid with his assistant for more than a year before being found at Florida hotel by US Marshals
David Usborne
Thursday 29 January 2015 21:21 Comments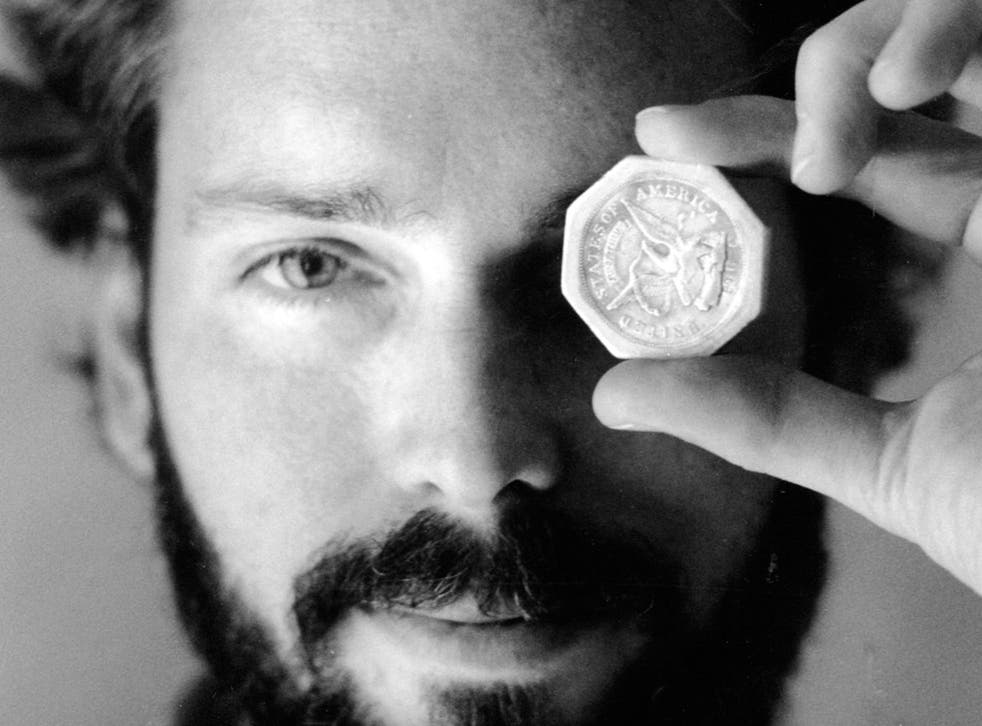 For two years their faces were plastered by the FBI on electronic billboards in Ohio and across southern Florida and it had begun to look like Tommy Thompson, once America's most famous hunter of sunken treasure, and his companion, Alison Antekeier, had vanished for good. Now their time on the run is over.
It was agents with the US Marshals Service who knocked on the door of a suite at a Boca Raton Hilton hotel on Florida's east coast on Tuesday and found the fugitives inside. They had been living there under false names, leading a cash-only existences, for more than a year. Today they were to appear in court in West Palm Beach and thereafter, ankles shackled, flown back to Ohio.
Many Ohioans recall when Mr Thompson was a native hero of the state. He was the bearded buccaneer with buckets of braggadocio who, in the early 1980s, said he intended to find a paddle steamer called the SS Central America that in 1857 had sunk off the South Carolina coast taking down with it more than 400 souls and thousands of pounds in gold.
Betraying nothing but confidence, Mr Thompson rounded up more than 160 wealthy Ohioans to back his scheme to find the "ship of gold" and plunder its treasures.
"Tom was a pretty good salesman," said Don Glower, once dean of mechanical engineering at Ohio State University, who was among those approached. "He had me excited, but I didn't have any money... I thought it was probably a pie-in-the-sky type of thing. But I said, 'I think he's a very bright guy, and if anybody could find it, it's him."
Yet, even those who had most faith in him were surprised at how quickly he succeeded. The expedition was launched in the summer of 1988 and by October that year he was looking at the first of the lost bullion. "None of us ever thought that it would be so otherworldly in its splendour," he later wrote in his book, America's Lost Treasure.
Recent archaeological discoveries

Show all 11
When, the next spring, he steered his salvage ship back to port in Norfolk, Virginia, it was groaning with a treasure trove of silver, gold coins and bullion all recovered with the help of a state-of-the-art submersible robot called Nemo.
But if Mr Thompson and his assistant of many years, Ms Antekeier, were brilliant navigators of the currents of the ocean floor, they were less well equipped to confront the legal maelstroms that their finds inevitably spawned. First, they were challenged by insurance companies laying a claim to the new-found riches. In the late 1990s, a federal admiralty court awarded nearly 8 per cent of whatever Mr Thompson had raised to the insurers. His company was told it could keep the rest.
Yet his dry-land nightmares had barely begun. In 2000, Mr Thompson found a gold buying group in California that paid him $50m for the coins and bars he had lifted from the seabed. But what apparently did not then follow were payments to those investors who collectively had given him more than $12m.
Two of those investors, including the company that owns one of Ohio's biggest circulation newspapers, The Columbus Dispatch, sued, demanding at least a clear accounting of what Mr Thompson had done with the money he received. So, too, did nine of his former crew of his old salvage ship who claimed they were owed a cut.
By 2006, Mr Thompson and Ms Antekeier, had left Ohio and taken up residence in a rented mansion just north of Boca Raton. At some point thereafter they seemingly decided to take themselves off the grid entirely.
In 2012 a judge declared them in contempt of court and issued a warrant for their arrest. But when US marshals showed up at their rented home they found it in a shambles. Furniture was wrecked, old cell phones were scattered about and pipes stuffed with cash were found buried in the garden. The last person to see Mr Thompson was a handyman found pacing round around the pool in dark glasses and underwear.
What they also found were self-help books on how to live under the radar. It was with those skills that the pair holed up at the Hilton. How they US marshals eventually tracked them down we have yet fully to learn.
Mr Thompson was "one of the most intelligent fugitives ever sought by the US marshals, and he had vast financial resources at his disposal," said Ohio US Marshal Peter Tobin. His colleagues in Florida, he added, had "worked tirelessly on this case... to accomplish what many thought would be nearly impossible." Impossible like finding a 160-year-old shipwreck, two miles down and 200 miles off the Carolina coast.
Back in Ohio, meanwhile, those who pursued Mr Thompson for so long can hardly wait to see him back. "This is a relief," Mike Szolosi, a lawyer for the two original investors, told People magazine. "We're hopeful there will be an answer as to where the money is." It may, of course, all be gone.
Register for free to continue reading
Registration is a free and easy way to support our truly independent journalism
By registering, you will also enjoy limited access to Premium articles, exclusive newsletters, commenting, and virtual events with our leading journalists
Already have an account? sign in
Join our new commenting forum
Join thought-provoking conversations, follow other Independent readers and see their replies