Mississippi passes strictest abortion law in US, banning procedure after 15 weeks of pregnancy
One group has already filed suit against the law, claiming it is unconstitutional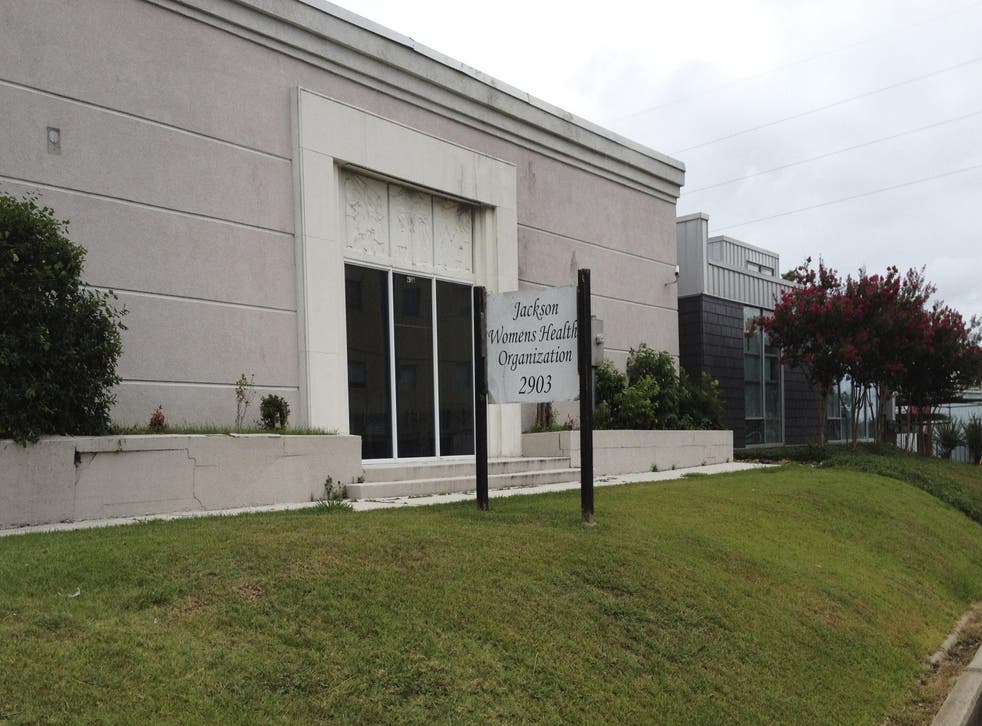 The state of Mississippi has just passed the most restrictive abortion law in the United States, barring women from receiving abortions after 15 weeks' gestation in most cases.
The law – which adds to the state's current, extensive limitations on abortion – allows for exceptions only if the foetus has health problems making it "incompatible with life" outside of the womb, or if a pregnant woman's life or a "major bodily function" are at risk. No exemptions are allowed for rape or incest.
Under the new law, doctors who perform abortion after 15 weeks must submit a report on the procedure within 15 days. If they are found to have acted illegally, they can have their medical license revoked or be forced to pay a $500(£356.54) fine.
Republican Governor Phil Bryant said in a statement that he was proud to sign the ban.
"I am committed to making Mississippi the safest place in America for an unborn child, and this bill will help us achieve that goal," he said.
Shortly after the bill was filed, however, the Centre for Reproductive Rights said it had filed a suit attempting to block the law on behalf of Mississippi's only abortion clinic. The organisation said the law violated Supreme Court rulings that a state cannot ban abortion before the foetus is viable – meaning, before it can survive outside the womb.
Women's March 2018 across the world: in pictures

Show all 35
"All women deserve access to safe and legal abortion care, no matter their zip code," said Nancy Northup, the Center for Reproductive Rights' president and chief executive. "Yet Mississippi politicians have shown once again that they will stop at nothing to deny women this fundamental right, targeting the state's last remaining clinic in defiance of the US Supreme Court and decades of settled precedent."
Mississippi is already the only state in the country that requires doctors who perform abortions to be board-certified or board-eligible obstetrician-gynecologists, according to CNN. The state also requires in-person counselling and a 24-hour waiting period before receiving an abortion.
Register for free to continue reading
Registration is a free and easy way to support our truly independent journalism
By registering, you will also enjoy limited access to Premium articles, exclusive newsletters, commenting, and virtual events with our leading journalists
Already have an account? sign in
Register for free to continue reading
Registration is a free and easy way to support our truly independent journalism
By registering, you will also enjoy limited access to Premium articles, exclusive newsletters, commenting, and virtual events with our leading journalists
Already have an account? sign in
Join our new commenting forum
Join thought-provoking conversations, follow other Independent readers and see their replies