Missouri couple charged with murder of 4-year-old girl they claimed was possessed by a 'demon'
The girl's father said he knew the couple had been beating her for weeks
Graig Graziosi
Wednesday 23 December 2020 21:02 Comments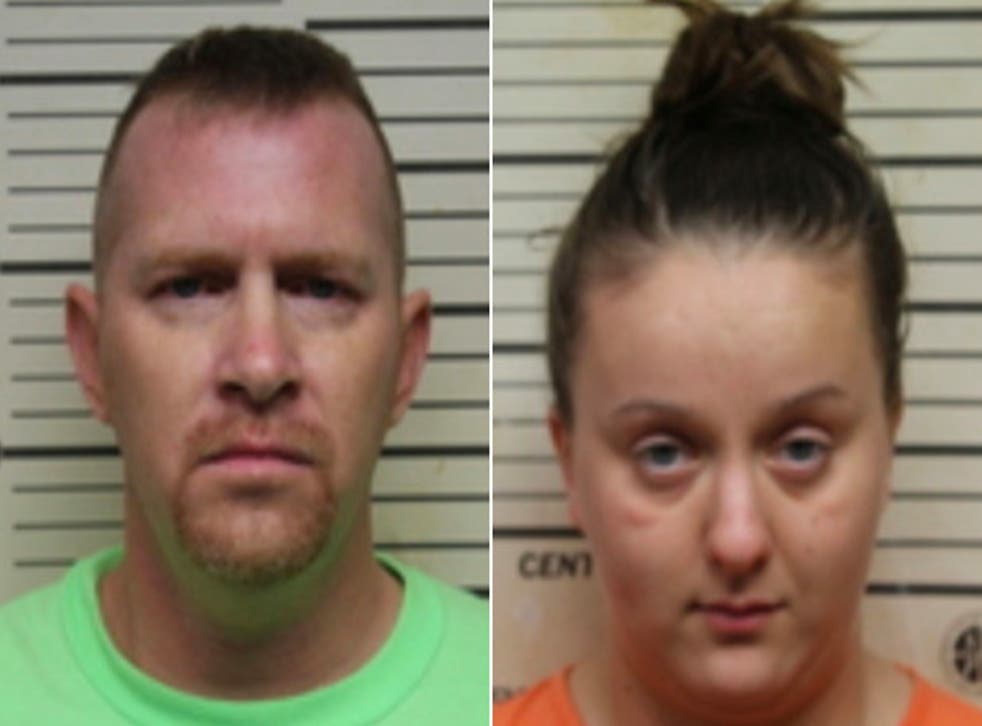 A four-year-old girl was allegedly murdered by her neighbours who were trying to remove a "demon" from her.
Ethan Mast, 35 and Kourtney Aumen, 21, were arrested on Monday in Cole Camp, Missouri, after the girl's father told the Benton County Sheriff's Office that the couple had beaten her and dumped her in a freezing pond.
The father, James Mast, said the couple beat his daughter over the course of two weeks and told him they would shoot him if he tried to intervene.
Authorities found the girl's body covered in bruises and wrapped in a pink blanket when they responded to the call.
The girl's mother, Mary Mast, and two-year-old brother were also allegedly beaten by the couple. Both have been hospitalised and are recovering from their injuries.
Neither James nor Mary Mast are related to Ethan Mast.
A deputy responding to the scene asked James Mast how he could allow the couple to beat and torture his family. James Mast allegedly told him that the couple said the daughter had a "demon" in her and that she would end up like her mother, who they also claimed was possessed by a "demon."
He also told the deputies that the couple said it would be a sin if he tried to intervene in the attacks, and that Satan would come if he interrupted them.
The couple apparently admitted to beating the family during interviews with authorities on Saturday.
Sheriff Eric Knox spoke with OzarksFirst.com about the viciousness of the crime.
"I'm at a loss for words about how bad this case is and everybody involved is just … I know their hearts are just destroyed," he said. "People shouldn't have to see this. They shouldn't have to deal with this ever."
Mr Knox said all of the individuals involved belong to the same church, and described the crime as a "religious type episode."
The couple have been charged with second-degree murder, sexual abuse, and three counts of first-degree assault. They are currently being held without bond ahead of their 5 January hearing.
Register for free to continue reading
Registration is a free and easy way to support our truly independent journalism
By registering, you will also enjoy limited access to Premium articles, exclusive newsletters, commenting, and virtual events with our leading journalists
Already have an account? sign in
Join our new commenting forum
Join thought-provoking conversations, follow other Independent readers and see their replies