Mitt Romney's 'binders full of women' were real and have been leaked to the press
Remark blew up in the face of Republican candidate in 2012 - but the files were not just a figure of speech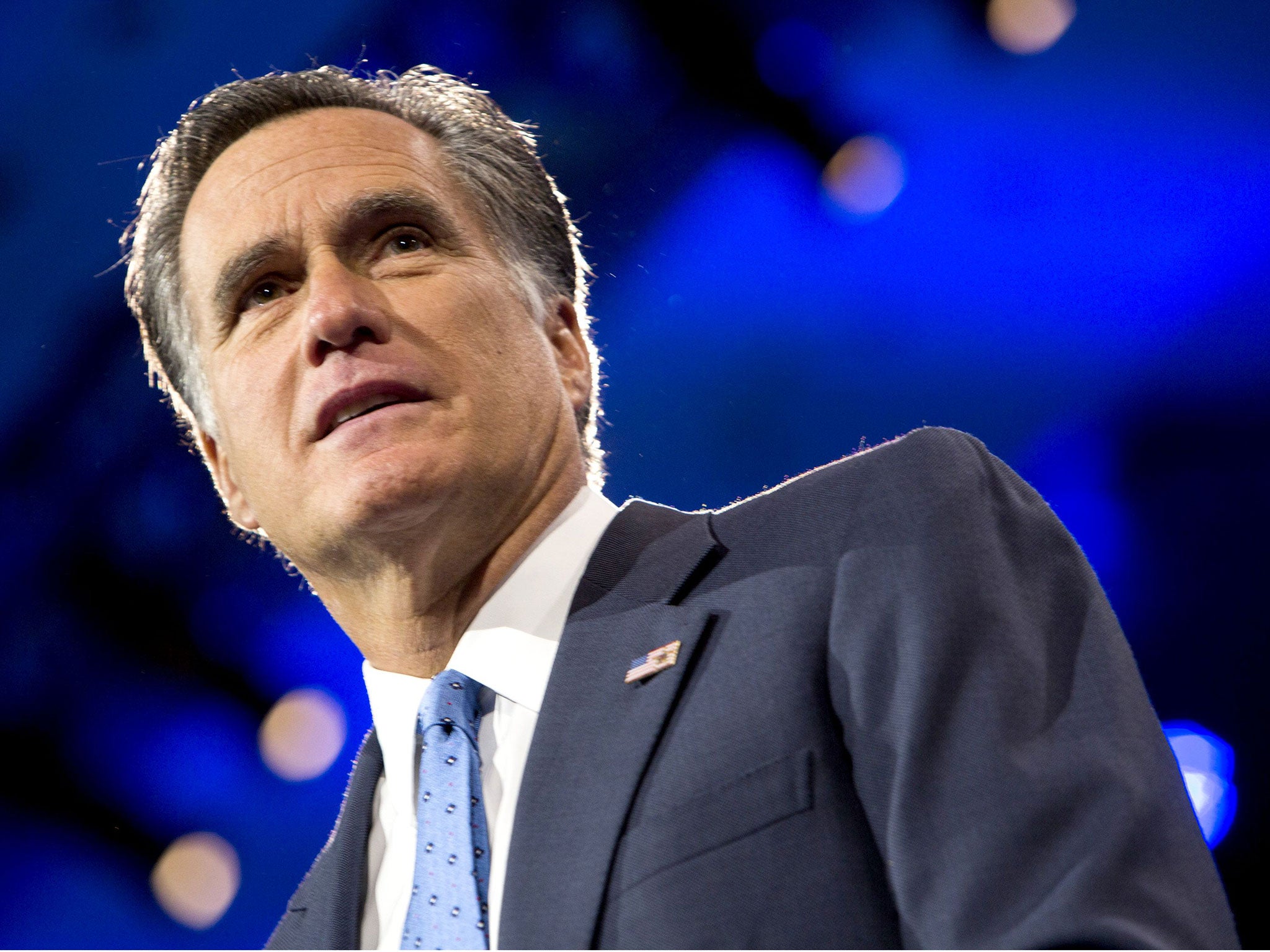 Former Presidential candidate Mitt's Romney's memorable phrase about being brought 'binders full of women' was not just a figure of speech, it has emerged, after they were handed over to a newspaper.
The Republican candidate sparked a mixture of outrage and mirth when he used the phrase in a 2012 election debate with Barack Obama in response to a question about workplace equality.
"I had the chance to put together a cabinet, and all the applicants seemed to be men…I went to a number of women's groups and said, 'Can you help us find folks?' and they brought us whole binders full of women."
Women go on strike against Donald Trump
Show all 7
Critics pounced on the phrase, branding it clumsy at best and downright sexist at worst. Mr Romney was roundly ridiculed and the phrase caused an avalanche of comic material as well as having its own trending Twitter hastag. A Facebook group named "Binders full of women" attracted tens of thousands of members.
But it has just been discovered that the binders existed after a former Romney aide dug them out and handed them over to the Boston Globe.
The newspaper describes the files as: "Two white three ring binders…packed with nearly 200 cover letters and resumes, along with a few handwritten notations."
Mr Romney was formerly Governor of Massachusetts and the folders are said to have originated in the 2002 transition period after he won the election.
Although he claimed to have asked for female candidates, a coalition of women's groups said they provided them unsolicited.
Concerned about a lack of females in high-level positions, the coalition said they compiled the information on women interested in working in government and submitted the binders to Romney's embryonic administration.
"It was a response to a desire on the part of the Romney administration to access a pool of talent," said Linda Rossetti, who worked with the coalition, made phone calls to encourage candidates to submit applications, and included her own.
"They drummed up what was an inelegant way to get at this pool of talent."
Although he was much derided following the "binders" remark, Mr Romney is regarded as having a good record of putting women in high-level positions.
Compared to the remarks President Donald Trump was discovered to have made during last year's election campaign about how his celebrity had enabled him to "grab women by the pussy" without their consent, the "binders full of women" remark seems relatively tame.
But the furore proved costly for Mr Romney back in 2012, with Mr Obama able to capitalise and recover ground following a difficult first debate.
Campaigning in Iowa the day after the debate, Mr Obama remarked: "I've got to tell you, we don't have to collect a bunch of binders to find qualified, talented, driven young women."
Beth Myers, who was Romney's chief of staff in Massachusetts and later his presidential campaign manager, recalled that the binders continued to be used once the transition period was over.
"He wanted to have his Cabinet and office staff well represented with women. We weren't getting a ton of names," Ms Myers said, adding, "those résumés in the binders — they weren't just used in the beginning to look for staff and put in a corner; we used them throughout, especially for boards and commissions."
The businessman said he would not support Mr Trump when he won the Republican nomination, saying he would spoil his ballot paper.
"Hillary Clinton is wrong on every issue, but she's wrong within the normal parameters," he said prior to the 2016 election.
Mr Romney was reportedly passed over for a job on the Trump team after reportedly being considered for the position of Secretary of State, which went to Rex Tillerson.
Join our commenting forum
Join thought-provoking conversations, follow other Independent readers and see their replies