Mobile home investor notorious for raising rents is being sued for raising rents
Frank Rolfe runs a school teaching people how to make a profit on increasing rents at trailer parks
Payton Guion Comments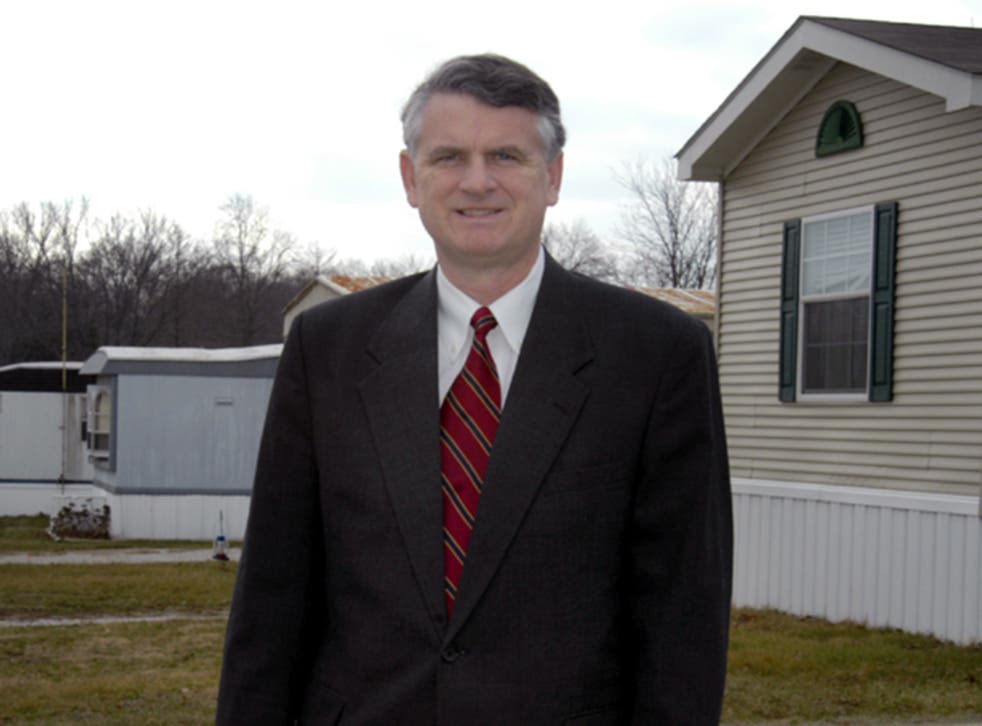 One of the most prolific mobile home investors in the US is being sued by tenants after he bought a Texas trailer park and boosted rents, leaving several residents facing eviction.
Frank Rolfe, who The Guardian says is the 10th-largest trailer park owner in the US, is well-known for this practice and runs a school that teaches people how to make a profit from buying mobile homes.
But his latest venture has brought a lawsuit from residents who could no longer afford to live in the trailer park after Mr Rolfe bought the property and boosted rents.
Several people who live at the North Lamar trailer park in Austin, Texas have joined forces to sue Mr Rolfe after they say he nearly doubled their rent and utilities after he bought the property.
Six people at North Lamar were served with 72-hour eviction notices for not paying higher rent and utility prices imposed by Mr Rolfe. They say they had 12-month contracts with the previous landlord that had lower rents and utility charges.
"I have lived in this community for about 24 years. I have four living children, and we truly enjoy living here," Natalia Santiago, a resident of North Lamar, told The Guardian. "I have worked all of these years cleaning homes and buildings and I want to continue doing so to provide for my family."
Mr Rolfe claims that all previous leases are being honoured, but said that the majority of tenants had month-to-month leases that are subject to changes. He also said that most rents are being increased by between $60 and $100 per month.
Another resident, Abel Trujillo, said his overall monthly payment jumped from $390 per month to $608 per month after Mr Rolfe bought the park earlier this year for $1.5 million.
Mr Trujillo and others say they cannot afford the rent increase, but also can't afford the thousands of dollars it costs to move the mobile homes, which most of the tenants own. They pay rent for the plot of land on which the homes sit.
Gregorio Casar, an Austin city councilman, has thrown himself into the fight on the side of the tenants and said he will push for law changes that prevent practices used by Mr Rolfe.
"It is a ruthless business model. The investors have bragged in public about how they can make such a high return from relentlessly raising rents from people on very low incomes," he said. "People here are having to take second or third jobs just because someone from out of state wants to make more money."
The lawsuit has delayed the eviction process for two weeks on the tenants at North Lamar.
Follow @PaytonGuion on Twitter.
Register for free to continue reading
Registration is a free and easy way to support our truly independent journalism
By registering, you will also enjoy limited access to Premium articles, exclusive newsletters, commenting, and virtual events with our leading journalists
Already have an account? sign in
Join our new commenting forum
Join thought-provoking conversations, follow other Independent readers and see their replies