Mohamad Jamal Khweis: US Isis defector admits 'I made a bad decision'
Mohamad Jamal Khweis, 26, says he joined Isis after he met a young woman on holiday but regreted his decision upon arriving in Mosul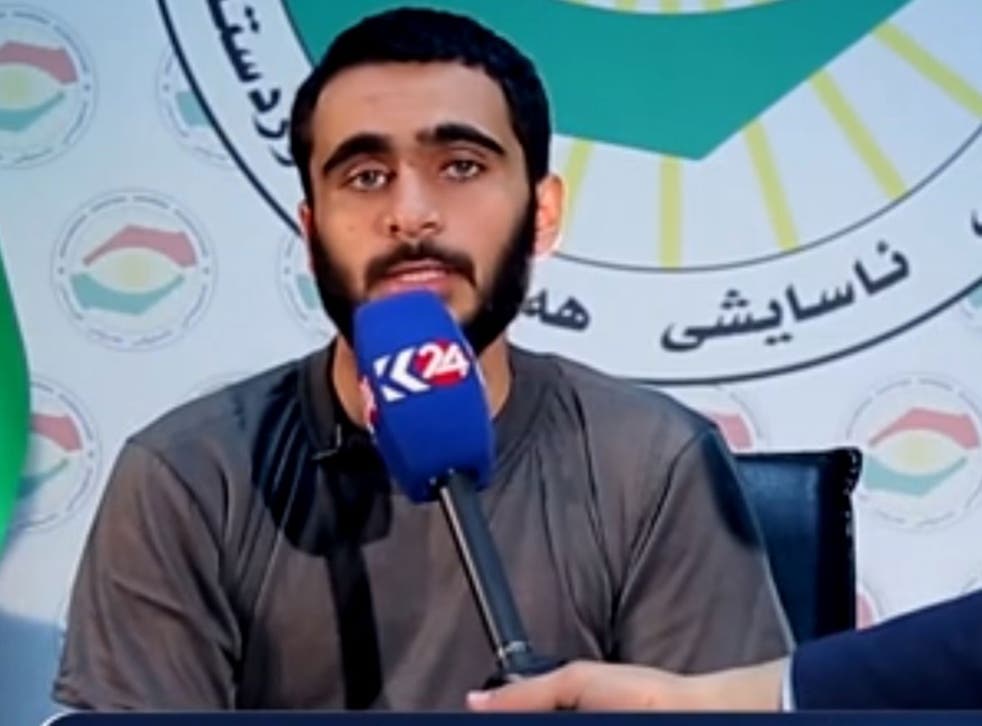 A Virginia man who joined Isis has described his involvement with the terror group as a "bad decision", after surrendering to authorities this week.
Mohamad Jamal Khweis, 26, from Alexandria in the US state of Virginia, said that he became involved with Isis after meeting a young woman from Iraq while he was on holiday in Turkey. He says that he accepted her invitation to go to the Isis-held city of Mosul but regretted his decision once he arrived.
Speaking in an interview with Kurdish television, he said: "I made a bad decision, to go with the girl and go to Mosul… At the time… I made the decision because I wasn't thinking straight… and on the way there I regretted it."
World news in pictures

Show all 50
Life inside Mosul was difficult, Mr Khweis said: "I didn't complete the whole sharia, I didn't agree with their ideology, and uh, that's when I wanted to escape. I found it very, very hard to live there. Our life was basically prayer, eating and learning the religion for about eight hours.
"It was pretty hard to live in Mosul. It's not like Western countries. It's very strict there, no smoking and I just found it very hard there. The people who are controlling Mosul don't represent the religion. Daesh, Isil, don't represent the religion. I don't see them as good Muslims", he added.
After a month, he left and arranged for someone take him back to the Turkish border. However, he was apprehended by Kurdish forces. The US Department of Justice has said that it intends to file charges against him and has not yet indicated if he will be allowed to return to the US.
Mr Khewis, known as Mo to his friends, has been described by neighbours as "a fun loving, good-hearted guy" who "came from a normal family".
Join our new commenting forum
Join thought-provoking conversations, follow other Independent readers and see their replies