Scientists are trying to save 1,000 primates on Puerto Rico's 'Monkey Island'
Hurricane Maria devastated "Monkey Island" which has been used for the study of primates since the 1930s.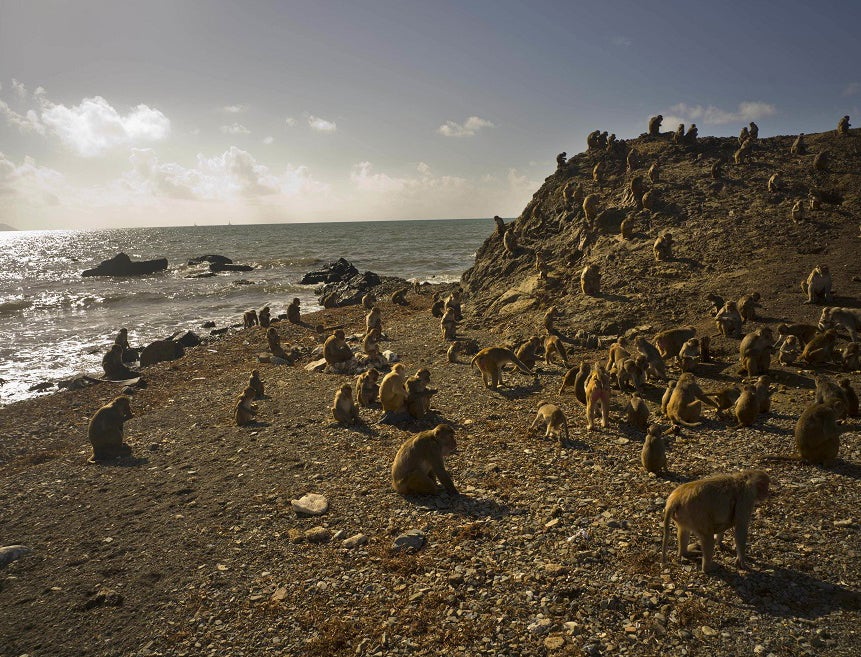 Time is running out for more than 1,000 monkeys on a small island off the coast of Puerto Rico devastated by Hurricane Maria.
Off the southeast coast of the mainland, "Monkey Island" was the first place in the US territories to be hit by the storm, with animals and residents badly affected.
The island, officially known as Cayo Santiago, has been a crucial resource for researchers studying primate behaviour, cognition and genetics since the 1930s.
The rhesus macaques were brought to the island by scientists and for almost 90 years the population has thrived, offering scientists a window into the animals' lives.
As reported by the Huffington Post, the monkeys largely survived the initial impact of the hurricane. However, a large amount of the island's lush vegetation has been destroyed.
Rhesus macaques survive on a diet of fruit, seeds, roots and insects but this food has now been lost due to the destruction of their habitat.
An aerial view of the island from before shows it as a green and luscious island however it is now brown and bare after high winds ripped leaves from trees and tidal surges cleared many plants and foliage.
The monkeys have even been filmed swimming between the islands surrounding Puerto Rico in search for food.
It also lost the fresh water supply for inhabitants and destroyed research buildings.
Researchers from Yale University and the University of Michigan are two of several institutions now working to care for the monkeys.
Workers are now transporting shipments of food and water to the island, and working to rebuild the rainwater cisterns that the storm wrecked.
Many of the staff who work on Monkey Island are residents of nearby Punta Santiago which was also largely destroyed by the hurricane.
Two GoFundMe pages have also been set up to help in relief efforts for the animals of Monkey Island and for the community of Punta Santiago.
Join our commenting forum
Join thought-provoking conversations, follow other Independent readers and see their replies