'Monkey selfie' case: Photographer wins two year legal fight against Peta over the image copyright
Naruto, a rare crested macaque monkey, picked up the camera and snapped the now-famous photo in 2011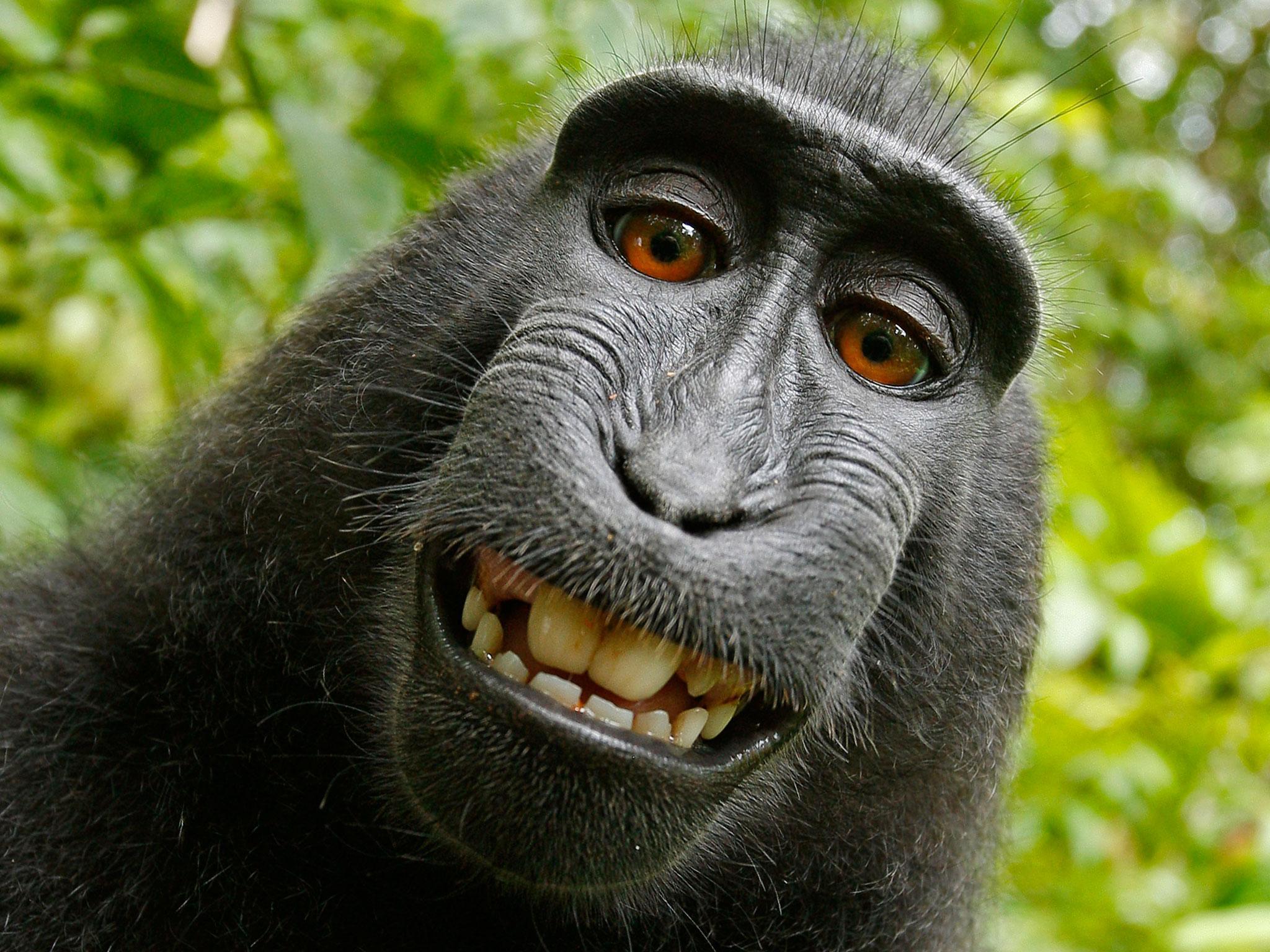 A photographer whose camera was used by a monkey to take a selfie has won a two-year legal battle against an animal rights group about copyright over the image.
Naruto, a rare crested macaque monkey who lives in the Tangkoko Reserve on the Indonesian island of Sulawesi, picked up David Slater's camera and snapped the now-famous photo in 2011.
Peta sued "on behalf" of the monkey in 2015, seeking financial control of the photographs for the benefit of Naruto.
Judges in the US deemed the monkey was ineligible to hold copyright over the image.
The happiest photos in the world
Show all 10
Lawyers for Mr Slater argued his company, Wildlife Personalities Ltd, owns worldwide commercial rights to the photos, including the selfie of the monkey's toothy grin.
Under a compromise, Mr Slater agreed to donate 25 per cent of any future revenue from the images to charities dedicated to protecting crested macaques in Indonesia.
World's smallest monkey gives birth to tiny twins at Chester Zoo
Lawyers representing Peta and Mr Slater asked the US Court of Appeals to dismiss the case and throw out a lower-court decision that said animals cannot own copyrights.
"Peta and David Slater agree that this case raises important, cutting-edge issues about expanding legal rights for non-human animals, a goal that they both support, and they will continue their respective work to achieve this goal," Mr Slater and Peta said in a joint statement.
US District Judge William Orrick said in a ruling in favour of Mr Slater last year that "while Congress and the President can extend the protection of law to animals as well as humans, there is no indication that they did so in the Copyright Act".
Join our commenting forum
Join thought-provoking conversations, follow other Independent readers and see their replies