More 'Chemo Barbies' to be made following appeal to manufacturer Mattel - but they won't be hitting UK
A petition called for more of the bald dolls to be distributed to US hospitals and charities after they were widely sought after
Natasha Culzac
Monday 30 June 2014 16:27 Comments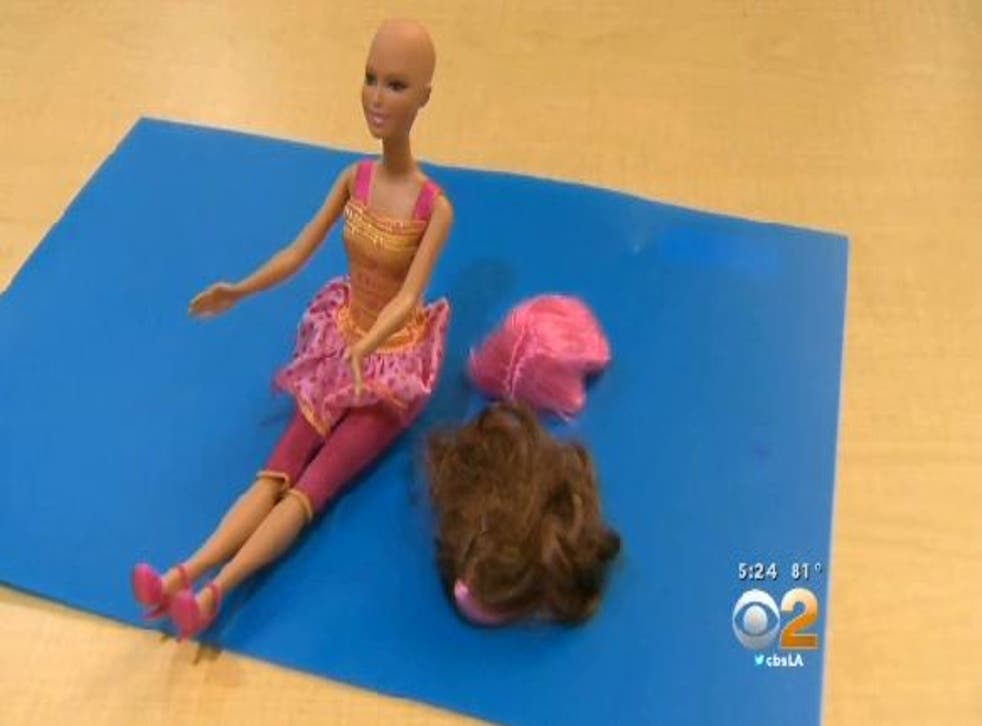 A hairless Barbie providing support and inspiration to young children battling cancer and aloepcia is being more widely distributed after a petition received over 100,000 signatures – but she isn't yet coming to the UK.
The 'Ella' doll, created by Mattel, has a series of removable wigs and headscarves in addition to the fashion accessories that other Barbies come arrayed with.
Nicknamed 'Chemo Barbie,' she was initially created in 2012 as a one-off for a friend of the CEO, but following a Facebook campaign Mattel decided to produce a number of the toys for US hospitals and charities only, for the exclusive use of children going through traumatic experiences such as chemotherapy.
However, one parent said that there just weren't enough of the dolls to go around.
Melissa Bumstead from California said the Children's Hospital in Los Angeles "only had six dolls," leading her to create an online petition this year calling on the conglomerate to make more.
It received 103,000 signatures before closing in May and has led to the corporation agreeing to produce more of the dolls each year, with a fresh batch delivered annually to hospitals and foundations.
Ms Bumstead, whose four-year-old daughter Grace was diagnosed with acute lymphoblastic leukemia, said that the Ella doll is part of her "inner circle of Barbies" alongside Ariel and Rapunzel.
She told CBS LA: "When [Grace and the doll] first met, she's like, 'OK, I get what's going on.' But it gave us the chance to say, 'Here's a beautiful, smiling doll. It doesn't have hair'."
Ella was instrumental in helping little Grace understand what was happening to her, Melissa said.
"We bring [Ella] along everywhere to say, 'This is what's happening. This is what's happened to Ella. This is what's gonna happen to you.' It brought it to her level."
Mattel reportedly told the Bumstead family that they are to distribute the dolls in August.
Unfortunately, while the Barbie is providing comfort to some children in the US, a spokeswoman for Mattel told The Independent: "There are no plans for her in the UK currently."
A similar doll is on sale in the UK. The Moxie Girlz True Hope Doll is made by MGA Entertainment, offering "confidence and strength to young girls who are living with cancer," its description says.
Register for free to continue reading
Registration is a free and easy way to support our truly independent journalism
By registering, you will also enjoy limited access to Premium articles, exclusive newsletters, commenting, and virtual events with our leading journalists
Already have an account? sign in
Join our new commenting forum
Join thought-provoking conversations, follow other Independent readers and see their replies