More than 40 per cent of Americans are not repaying billions in student loans
Many are now worried that many student borrowers will never repay their loans.
Payton Guion
New York
Thursday 07 April 2016 16:43 Comments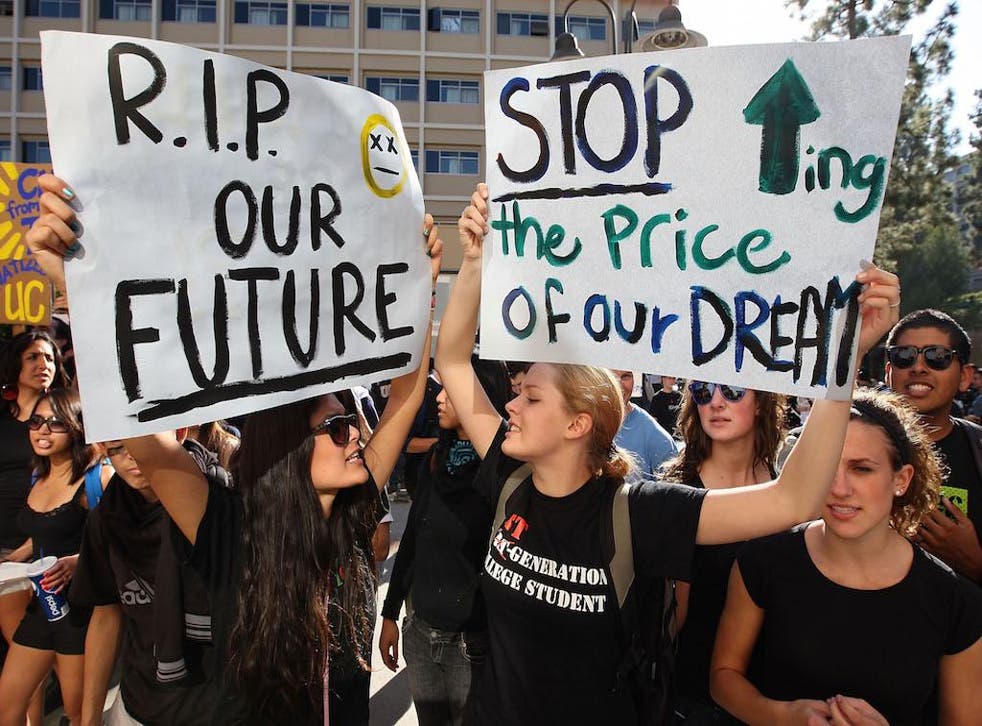 Nearly half of Americans who took out student loans from the United States government are behind on payment or not repaying at all on more than $200 billion of debt, according to a report in the Wall Street Journal.
The government now worries that many borrowers will never be able to repay those student loans. The US Department of Education reported that 43 per cent of some 22 million Americans with federal student loan debt were not making payments as of Jan. 1 of this year.
Despite a stubbornly high number of former students behind on their loans, these numbers are an improvement on this time last year, when 46 per cent of students were not repaying loans. The decrease largely reflects higher participation in payment programs for troubled borrowers.
Enrollment in these programs, which make payments proportional to income, has increased 48 per cent from last year to 4.6 million borrowers.
Some 3.6 million people have failed to make a payment in the last year on $56 billion in federal student debt, meaning they are in default. About 3 million are a month behind or more on repaying $66 billion, while another 3 million have deferred payment on $110 billion, meaning they've been given special permission to pause repayment.
Borrowers who are still in school or those who borrowed from private companies are not included in these figures.
The burden of student loans has become a hot political issue, with Democratic presidential candidate Bernie Sanders campaigning for making public college free. President Barack Obama's administration has increased efforts to corral the problem.
Follow @PaytonGuion on Twitter.
Register for free to continue reading
Registration is a free and easy way to support our truly independent journalism
By registering, you will also enjoy limited access to Premium articles, exclusive newsletters, commenting, and virtual events with our leading journalists
Already have an account? sign in
Join our new commenting forum
Join thought-provoking conversations, follow other Independent readers and see their replies