Mormon polygamists' children in Utah town 'a million times more likely' to develop rare genetic disorder
Doctors claim they have discovered 20 cases of the disorder in a remote Utah community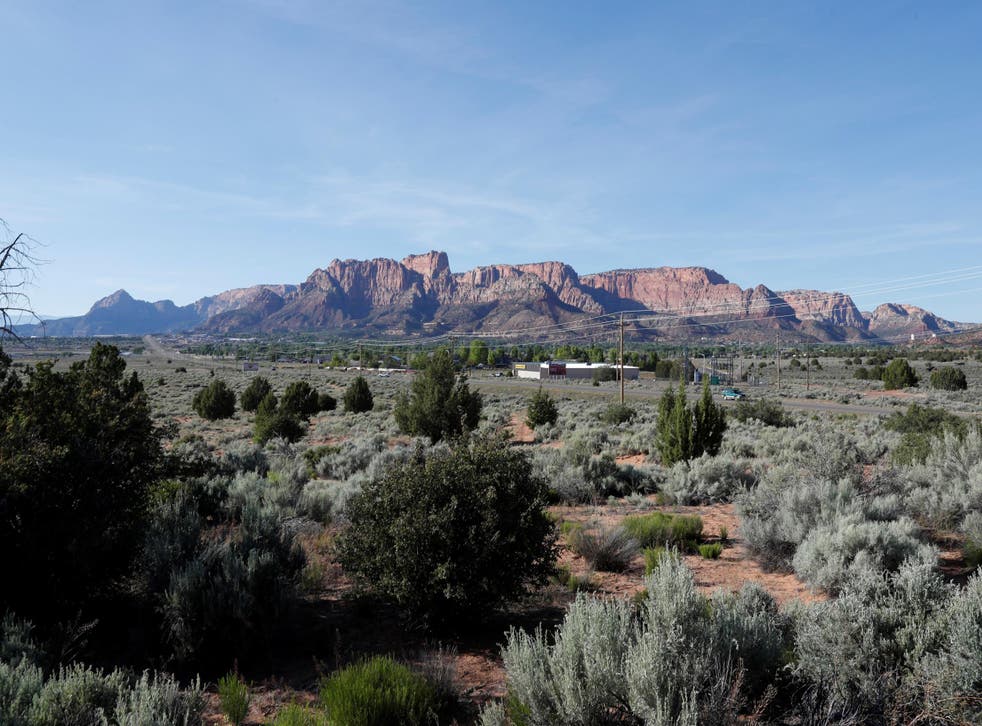 A polygamous, Mormon community in Utah is facing what has been labelled a "genetic disaster".
Children born into the remote Utah community of the Fundamentalist Church of Jesus Christ of Latter-Day Saints (FLDS) are a million times more likely than the average person to develop a rare, debilitating genetic disorder, the BBC reports.
Doctors claim they have discovered 20 cases of the disorder – which can cause seizures, facial deformities, and severe brain damage – in the Utah FLDS community. Previously, they knew of just 13 cases in the world.
"They have their mythology about the condition," Dr Theodore Tarby told Time of the FLDS members. "They think it's something in the water, or something in the air."
But scientists say it's something else.
World news in pictures

Show all 50
The FLDS community was founded in the 1930s, after both the Mormon church and the state of Utah outlawed taking multiple wives. Some Utah Mormons who still wanted to engage in polygamy escaped to the remote border town of Short Creek to evade law enforcement.
There, they have created a community of an estimated 7,700 people, most of whom still practise polygamy. Residents estimate most men in the community have at least three wives – the number FLDS teachings say is required to get into heaven.
According to local historian Benjamin Bistline, 75 to 80 per cent of people in Short Creek are related to two of the community's founders, Joseph Jessop and John Barlow.
Now, researchers know that either Mr Jessop or his first wife, Martha Yeates, carried a gene for fumarase deficiency – an inherited metabolic disorder that attacks the nervous system, often with debilitating effects.
The disease is extremely rare because it is recessive, meaning both parents need to carry faulty copies of the gene for their child to inherit it. Scientists put the odds of inheriting fumarase deficiency at one in 400 million.
But in a community like FLDS – where most people are polygamous, and the majority are related – the chance of inheriting two faulty genes is much higher. Researchers estimate that thousands of people living in Short Creek currently carry the gene.
Faith Bistline, a former Short Creek resident, told the BBC that five of her cousins have the disease. All five are severely physically and mentally disabled, and only one can walk. They all live on feeding tubes and require round-the-clock care.
According to former community member Isaac Wyler, the Short Creek residents are devoted caretakers to those affected by the disease – largely because of their religious faith.
"They would just assume they've been given a test and they need to pass this test, and it's their lot in life to take care of a child like this," Mr Wyler told the Deseret News.
But officials say this same devotion is what's keeping the residents of Short Creek from addressing the crisis.
"They will tell you if that's what God wants for you than that's what you will get," Gary Engels, an investigator from the Mohave County attorney's office, told Reuters. "They don't think too much about marrying cousins and things like that."
Register for free to continue reading
Registration is a free and easy way to support our truly independent journalism
By registering, you will also enjoy limited access to Premium articles, exclusive newsletters, commenting, and virtual events with our leading journalists
Already have an account? sign in
Register for free to continue reading
Registration is a free and easy way to support our truly independent journalism
By registering, you will also enjoy limited access to Premium articles, exclusive newsletters, commenting, and virtual events with our leading journalists
Already have an account? sign in
Join our new commenting forum
Join thought-provoking conversations, follow other Independent readers and see their replies