George Floyd's friend who was in the car during his arrest won't be forced to testify in Chauvin trial
Morries Hall would have been the defence's most important witness during the Derek Chauvin trial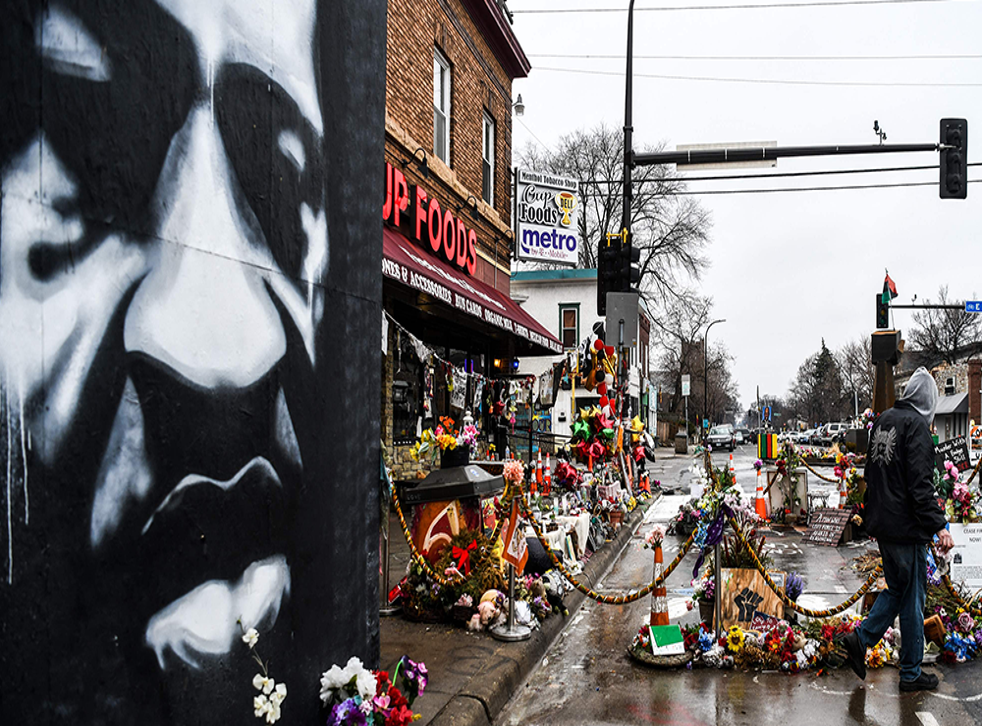 Leer en Español
A friend who was in George Floyd's car moments before he was arrested, and who allegedly sold Mr Floyd drugs in the past, will not be forced to testify in the Derek Chauvin trial.
Judge Peter Cahill ruled on Wednesday that calling Morries Hall to testify, as the defence had demanded via a subpoena, would violate his 5th Amendment rights against self-incrimination.
"If he puts himself in that car, he exposes himself to possession charges," Adrienne Cousins, Mr Hall's lawyer, testified during a pre-trial hearing on Wednesday.
Mr Hall and another woman, Shawanda Hill, were both friends of Mr Floyd who spent time with him the day of his fatal arrest last May.
Former Minneapolis police officer Derek Chauvin faces murder charges stemming from the incident, after he knelt on Mr Floyd's neck for more than nine minutes during a police call about a counterfeit $20 bill.
At the time of Mr Floyd's fatal arrest, Mr Hall had outstanding warrants for arrest on felony firearms, assault, and drug possession charges, and reportedly gave a false name to police.
A police search later found drugs inside the car both men were sitting in prior to Mr Floyd's arrest.
The defence had hoped to call Mr Hall to the stand to testify about Mr Floyd's mental and physical state in the moments leading up to his arrest, part of its argument that Mr Floyd died as a result of drug use and pre-existing heart problems, rather than Mr Chauvin's knee on his neck.
"While they were in the car, Mr. Floyd consumed what were thought to be two Percoset pills," Mr Nelson said during his opening statements in the trial.
"Mr. Floyd's friends will explain that Mr. Floyd fell asleep in the car and that they couldn't wake him up to get going, that they thought the police might be coming because now the store [employees] were coming out."
On Tuesday, Ms Hill, offered brief testimony Mr Floyd was "normal, talking, alert," before she later had trouble waking Mr Floyd up in the moments before the arrest, though he later woke up when the police arrived.
Register for free to continue reading
Registration is a free and easy way to support our truly independent journalism
By registering, you will also enjoy limited access to Premium articles, exclusive newsletters, commenting, and virtual events with our leading journalists
Already have an account? sign in
Register for free to continue reading
Registration is a free and easy way to support our truly independent journalism
By registering, you will also enjoy limited access to Premium articles, exclusive newsletters, commenting, and virtual events with our leading journalists
Already have an account? sign in
Join our new commenting forum
Join thought-provoking conversations, follow other Independent readers and see their replies