Mother arrested after five children found eating dog food off the floor
Police officers were immediately 'taken aback' by smell coming from the flat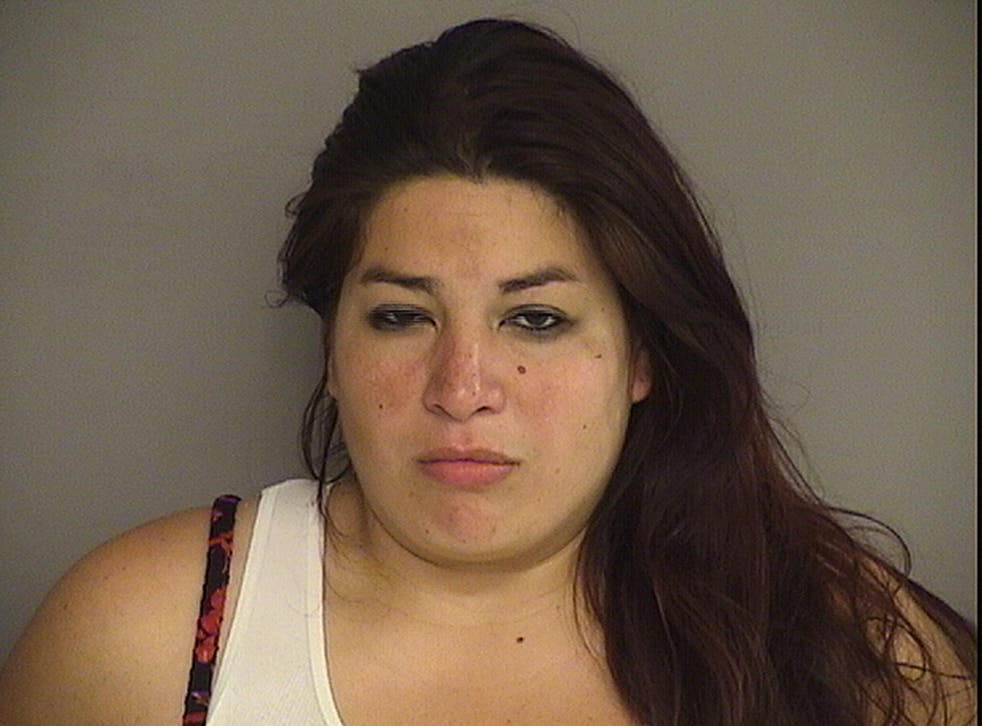 A mother has been arrested after five children were found eating dog food off the floor of her flat which was stained with faeces urine and cockroach carcasses, police said.
Officers from the force in Middletown, Connecticut, were "immediately taken aback" by the smell emanating from inside of Chloe Edwards home.
They were investigating the property after a fire safety officer alerted them to a large pile of rubbish by the 27-year-old's front door, as they investigated an air conditioner fire.
Inside the flat described as "uncomfortably warm", the police report said there were several flies and the carpet was stained with food, urine, cockroach carcasses and faeces.
The two bedrooms were "in deplorable conditions" with no sheets or pillows on the beds and mattresses stained with dog vomit and feces while cigarette butts, beer cans and dry spaghetti littered one of the rooms, the report added.
Five children were found living inside the flat with some only wearing shorts.
Two of the children told officers they were hungry and started eating dry dog food they found on the floor, the report said.
World news in pictures

Show all 50
It added that one of the bedrooms had three beds with broken frames and no pillows, blankets or sheets. The mattresses were stained with dog vomit, faeces and some sorts of liquid, police said. Officers also saw cigarette butts beer cans and dry spaghetti.
Investigators discovered, one of the children was not Ms Edward's daughter but had been staying with her for a few weeks. Her mother had reported the girl missing, police said.
The four remaining children were taken to the state Department of Children and Families and the Middletown Health Department declared the flat "unfit for occupancy".
Ms Edwards was charged with five counts of risk of injury to a minor.
Register for free to continue reading
Registration is a free and easy way to support our truly independent journalism
By registering, you will also enjoy limited access to Premium articles, exclusive newsletters, commenting, and virtual events with our leading journalists
Already have an account? sign in
Register for free to continue reading
Registration is a free and easy way to support our truly independent journalism
By registering, you will also enjoy limited access to Premium articles, exclusive newsletters, commenting, and virtual events with our leading journalists
Already have an account? sign in
Join our new commenting forum
Join thought-provoking conversations, follow other Independent readers and see their replies