Mother of two dies after popular 'Brazilian butt lift' surgery goes wrong at Miami clinic
In Florida, patients may be drawn to the relatively cheap procedures offered by clinics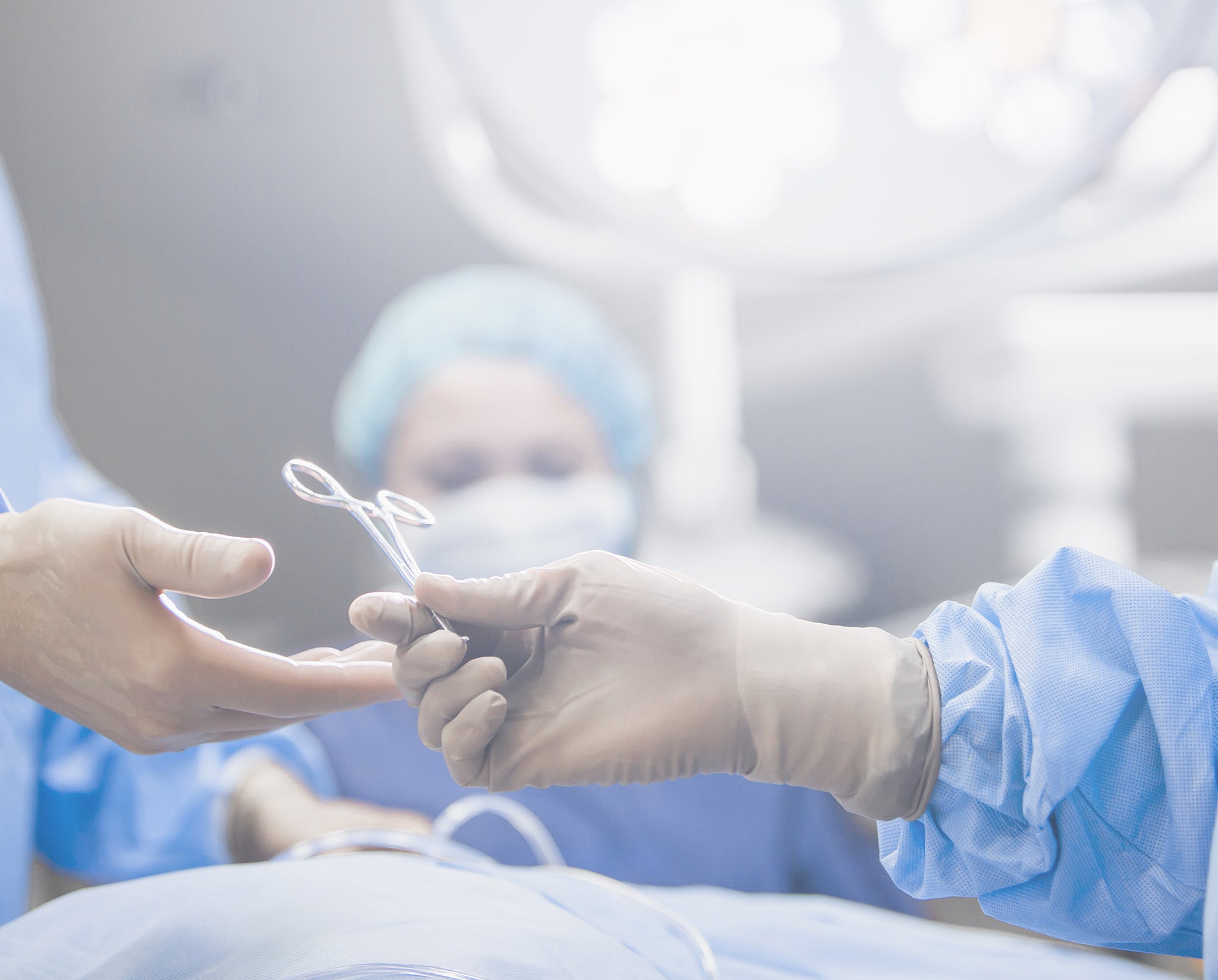 When Heather Meadows traveled from her home state of West Virginia to Florida, she expected to return from the Sunshine State looking a little bit different.
Well-rested, perhaps, though relaxation was not the reason for her visit. She was on a cosmetic pilgrimage for a surgical procedure that would use her own fat to plump up her buttocks — the increasingly popular "Brazilian butt lift".
But the mother of two never returned.
On May 12, Meadows checked into Encore Plastic Surgery, a medical clinic in the city of Hialeah, in northern Miami-Dade county. Something went wrong at the clinic, and she was hurried to an emergency room.
There, her organs failed, said the Miami-Dade Medical Examiner's Office, according to the Associated Press, after clots of fat blocked her arteries. The 29-year-old died.
"Findings point toward an accidental death during a medical procedure," Hialeah police spokesman Carl Zogby told the Miami Herald.
Butt augmentations like the one Meadows had planned to receive are on the rise, according to data collected by the American Society of Plastic Surgeons, the largest organization of plastic surgeons in the United States. In 2015, there were 14,705 butt augmentations using fat grafts, up 28 percent from 2014. Although cosmetic breast surgery is by far the most popular procedure — at more than a quarter million operations in 2015, the group reports — butt lifts are the fastest growing, at a rate higher than breast implants, tummy tucks or liposuction.
Though the fat-graft butt lift is currently surging in popularity, the surgery itself is about two decades old. (How the procedure became known as the Brazilian butt lift is unclear; Leonard Grossman, a New York City-based cosmetic surgeon, claims that he was televised performing a butt lift on a Brazilian patient in 1996, and the name stuck.)
By the early 2000s, Anthony Griffin, the Beverly Hills plastic surgeon who starred on ABC's "Extreme Makeover," popularized the Brazilian butt lift, suggesting it would make a good 2005 New Year's gift. To hear some plastic surgeons tell it, the current so-called booty boom can be traced to the rise of celebrities like Kim Kardashian and Nicki Minaj.
During a lift, a surgeon hoovers up fat deposits from the abdomen or thigh, via liposuction or a syringe, then washes the tissue and finally deposits it in the buttock. "You have to be a 'bootyologist,' a sculptor," Griffin told the Philadelphia Inquirer in 2004. "You just can't put fat back there." The goal, as Griffin puts it on his website, is a butt described as "round, curvaceous, thong-worthy."
Doctors consider butt augmentation procedures, by and large, to be safe. In an early study of over 500 patients, the major reported complications were cellulitis and bruising in less than one in 40 procedures. (Cosmetic surgeries, like all surgeries, carry some degree of risk for pain, bleeding or other complications.)
That said, there is a paucity of information about cosmetic fat grafts that worries some experts. A 2012 paper published in the journal Plastic and Reconstructive Surgery examined nearly a thousand articles on autologous fat grafting — that is, fat relocated from one body part of a patient to another. The authors winnowed those thousand down to a few dozen, including only original studies using human fat in human or animal trials. They found that neither "high-quality data" nor a "published consensus on the optimal technique" exist for fat grafts.
To some surgeons, what's as concerning as the absence of a gold standard — if not more so — are the cosmetic doctors who may be under-qualified or practicing outside their area of expertise. Even buttock injections, when done improperly, can be fatal. In one incident in 2011, a 20-year-old British tourist who received shots of silicone died in a Philadelphia hotel.
In Florida, patients may be drawn to the relatively cheap procedures offered by clinics in the Miami area. But however cheap they may be, not all surgeons are worth the cost. This is not the first death involving elective buttock procedures in the Miami-Dade area.
Nor is Meadows's death the first incident involving doctors linked to Encore Plastic Surgery, the Miami Herald reports.
In 2015, a woman named Nyosha Fowler fell into a coma for nearly a month, she says, after receiving a butt lift from a doctor with ties to Encore Plastic Surgery. "I'm permanently disabled," Fowler told the Herald, and said that the cosmetic surgeon, Osakatukei Omulepu, accidentally implanted the fat into a lower back nerve.
According to the Herald, which published an extensive article on the problems encountered by patients, the Florida Department of Health has charged physicians who work at Encore Plastic Surgery in Hialeah, and two other clinics, Vanity Cosmetic Surgery and Spectrum Aesthetics in Miami, with medical malpractice and employing unlicensed professionals.
The Herald also writes that patients were discharged from these clinics for recovery at private homes, hotels and a horse farm. "It was in the middle of a horse stable," a mother of one patient told the Miami newspaper. "There were rooms, and the beds were not even a foot off the floor. It stunk, and there were flies."
The clinics have not commented on the accusations and, the Herald reported, did not answer phone calls from reporters.
The investigation into what led to Meadows's death is ongoing, though the Associated Press notes that bits of fat "likely entered her bloodstream through a vein during a fat transfer procedure".
If you are debating cosmetic surgery, the Mayo Clinic in Rochester, Minn., urges you to weigh the expenses and possible risks against the outcomes, which are not always quite as glamorous as advertised.
Encore Plastic Surgery dispenses advice of a different tone. "If you're considering a Brazilian Butt Lift, don't think it over," the clinic's website reads. "This procedure will change your life forever."
Copyright: Washington Post
Join our commenting forum
Join thought-provoking conversations, follow other Independent readers and see their replies