Infamous US volcano is still active and could erupt again soon, say scientists
Mount St Helen's was rocked by more than 120 earthquakes in a week in November - a reminder that it is an active volcano
Rachael Revesz
New York
Wednesday 14 December 2016 22:41 Comments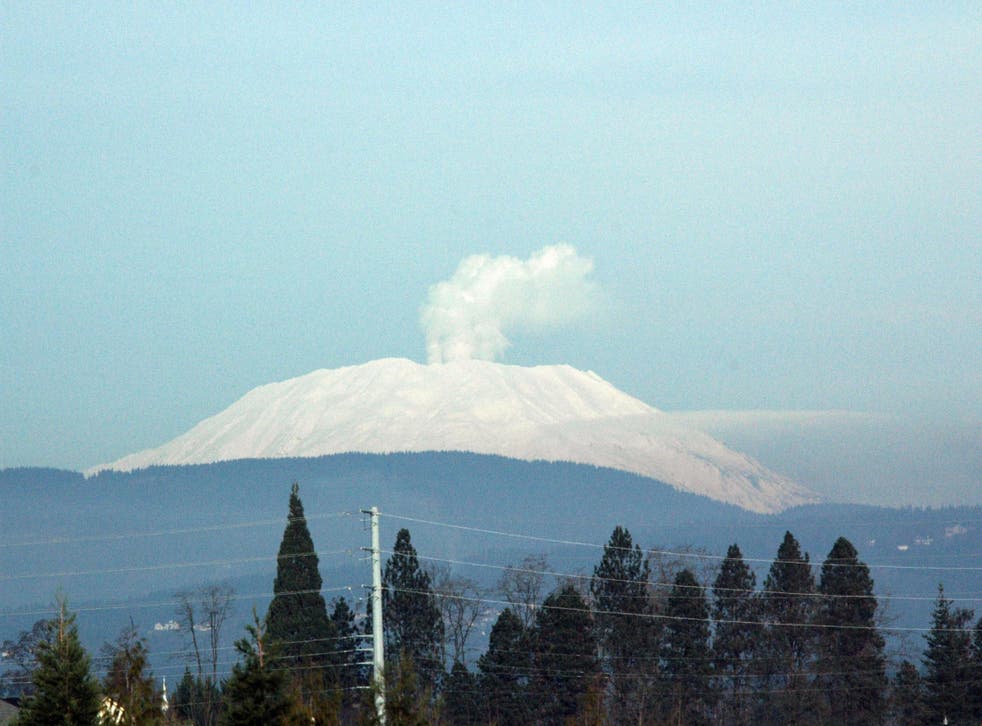 Mount St Helen's in Washington may have lain dormant for years, but a recent flurry of earthquakes around the mountain serves as a poignant reminder that this is one very active volcano.
This underground grumbling is a sign that the volcano is likely recharging, said the United States Geological Survey.
The USGS measured a flurry of small earthquakes, one or two miles below the surface, in late November.
At a magnitude of mostly 0.3 less, they were almost too weak to be felt at surface level. But the flurry of quakes was strong, with four swarms of more than 120 within a week in late November.
"Each of these little earthquakes is a clue and a reminder we are marching toward an eruption someday," Weston Thelen, a USGS seismologist with the Cascades Volcano. Observatory in Vancouver, told the Seattle Times.
Another expert at the observatory, Liz Westby, said the volcano is "inflating subtly" even if it cannot be seen from the outside.
Recharging occurs when the magma that is stored underground the volcano releases gasses and fluids, which pressurises and lubricates cracks within the volcano and causes seismic activity.
Mount St Helen's last erupted in 2004, and it ended in 2008.
Swarms of earthquakes have been recorded since then, most notably between March and May this year.
If the quakes do not lead to an imminent eruption, they are at least useful for scientists, who use the data to get a better understanding of rock densities and where magma chambers are.
Register for free to continue reading
Registration is a free and easy way to support our truly independent journalism
By registering, you will also enjoy limited access to Premium articles, exclusive newsletters, commenting, and virtual events with our leading journalists
Already have an account? sign in
Join our new commenting forum
Join thought-provoking conversations, follow other Independent readers and see their replies