Teenager due to testify at rape trial found dead in Michigan woods as police launch murder investigation
Mujey Dumbuya, 16, had been set to speak out against groundskeeper Quinn Anthony James, 42, after accusing him of sexually assaulting her in Kentwood school car park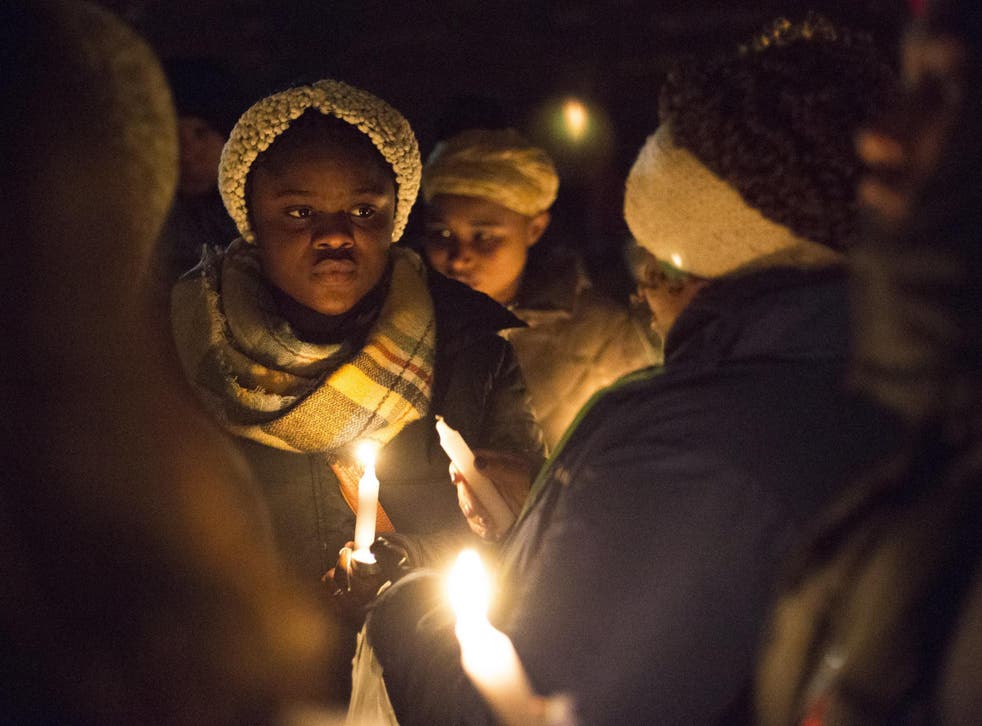 Mujey Dumbuya, a 16-year-old Michigan teenager, had been expected to testify at the trial of a habitual offender who is accused of raping her in a school parking lot last summer.
But on 25 January, three days after the 9 April trial date had been set, Mujey's family, who live near Grand Rapids, reported her missing to police. Three days later, her body was found in a wooded area about 50 miles away, according to the Kalamazoo Department of Public Safety.
Police in Kalamazoo are investigating the death as a homicide, but have released few details and did not respond to a request for comment on Friday.
Quinn Anthony James, 42, the man accused of sexually assaulting Mujey in July 2017, had been free on bail after his November arrest in the case, according to WOOD-TV, an NBC affiliate in Grand Rapids. He faces four felony counts of third-degree criminal sexual conduct with someone 13 to 15 years old. Mujey was 15 at the time of the alleged offences.
On 1 February, James was arrested in Wyoming, Michigan, where he lives, in an unrelated case in which he is also accused of sexual offences against a minor, according to court records. As of Friday, he was being held at the Kent County jail with bail set at $500,000.
Mujey was last seen on the morning of 24 January and Kalamazoo police originally reported Mujey as a possible runaway.
In a statement released to WOOD-TV, Mujey's family said she was a "very good student who loved school."
World news in pictures

Show all 50
According to court documents, the alleged assault against Mujey occurred at Ridge Park Charter Academy, a charter school in Kentwood, Michigan. She attended East Kentwood High School, about 8 miles from Ridge Park. James was employed as a grounds and maintenance crew member with Kentwood Public Schools until late last year, the district's superintendent said in letter to parents on Thursday.
The school district became aware of the alleged assault in mid-November. The district immediately investigated the claim, the letter said, which led to James' firing.
The New York Times
Join our new commenting forum
Join thought-provoking conversations, follow other Independent readers and see their replies